26/03/20
SATO's external power supplies comply with the ErP compliance (Ecodesign requirements for external power supplies) under Regulation (EU) 2019/1782 from 1st April 2020.Product list of external power supplier More information... Read more...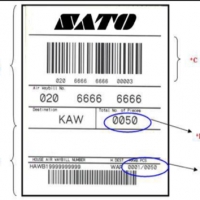 21/11/18
See picture:*A For airline official use*B For Company official use*C Airway Bill barcodeBarcode information: Airline number + master Air Waybill number + running no. *D Total no. of pieces.Optional for user input *E House Air Waybill... Read more...
21/11/18
It was at the end of 2000 that IATA definitively adopted Resolution 606, which aims to standardise labelling in the world of air freight.For the carriage of cargo, identification label(s) in the form of a bar-coded label may be used and attached to each... Read more...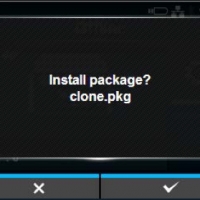 21/11/18
With the CL4NX, from the firmware( 1.1.0-r7), it is possible to copy printer settings from one printer to the other via USB: • Plug in a USB stick to the USB host port • Go to tools • Go to clone settings &bull... Read more...
21/11/18
This is a tip of the SBPL command for locking memory with password for CL4NX NFC RFID.It is required to use "lma" and "prt" for NFC tags. For example, write 12 digits of "111111111111" to NTAG213 and lock with... Read more...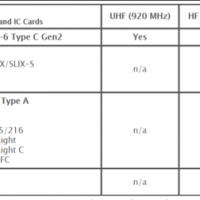 21/11/18
The following information is intended as basic information for using RFID media with the CL4NX RFID printer model. Please refer to SATO CLNX Operator's Manual for details about menu settings and explanation of selections or review the... Read more...