Ready for Natasha's Law?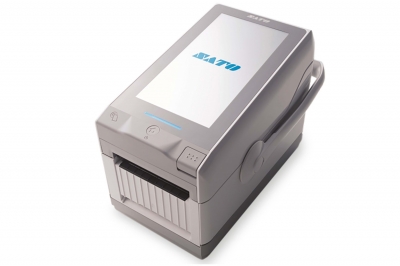 The UK Food Information Amendment, also known as Natasha's Law, came into effect from 1st October 2021 - is your business ready?
Food brands and retailers will require complete ingredient and allergen labelling on foods prepacked for direct sale on premises. The legislation is intended to protect those with allergies or intolerances and give them confidence in the food they buy.
In response, SATO has partnered with Peak Technologies & Nutritics to provide the perfect labelling solution to ensure your operations are compliant with these latest regulations.
Nutritics Menu Management
With assistance from Nutritics Analysis Software, SATO & Peak can support, lead and collate all the information from the end-user to create the specification and flow required.
Ten Kites
Nutritics provides food and health software, Ten Kites, making it simple to inform consumers about the food they purchase by publishing menus to all touchpoints - including websites and digital displays
Accurate real-time calorie and allergen information ensures your operators are fully compliant with the latest legislation, including the option for calorie labelling
Fully integrated with recipe management and POS systems, the end-to-end menu solution saves operators significant time and money and provides consumers with accurate and engaging branded experiences across all devices
The SATO Solution
Food Safety labelling covers an extensive range of labelling, from back-of-house, whole ingredients with allergens, delivery labels, shelf edge to price markdown.
The SATO FX3-LX printer allows you to have complete control of all applications on a single device.
Once Peak have implemented your set up; the SATO FX3-LX will pull live data from the Nutritics platform, meaning that your printers will have the most up to date data, leaving no room for error. Rest assured Peak will provide ongoing support to ensure that all your establishments are always compliant.
Natasha's Law is here to stay, so get compliant today!
CONTACT US for more information or to book a demo with us, Peak and Nutritics, on stand Q20 at the Restaurant & Takeaway Innovation Expo.