IT systems continue to progress rapidly in healthcare facilities where dedicated personnel strive to provide the highest quality of care to their patients
SATO has been involved in the development of straightforward, fail-safe patient identification systems for many years, working with individual hospitals to produce complete solutions which work in the medical environment to increase safety, improve efficiency and drive down costs, while providing peace of mind to healthcare professionals and patients alike.
SATO works with hospitals to design and deliver a range of tailored technology solutions across patient registration and discharge processes, patient consultation, specimen collection, lab tracking and verification, as well as pharmacy, food and asset management.
Leveraging the latest barcode, RFID and wireless technologies, SATO also serves the medical devices and pharmaceuticals sectors, at manufacturing, distribution and dispensing/usage levels, providing reliable and innovative solutions to save time and money while ensuring perfect accuracy.
SATO is a GS1 member and works to promote widespread serialisation through the global health care supply chain to ensure patient safety and comfort.
Hospital Industry Map
Click to download: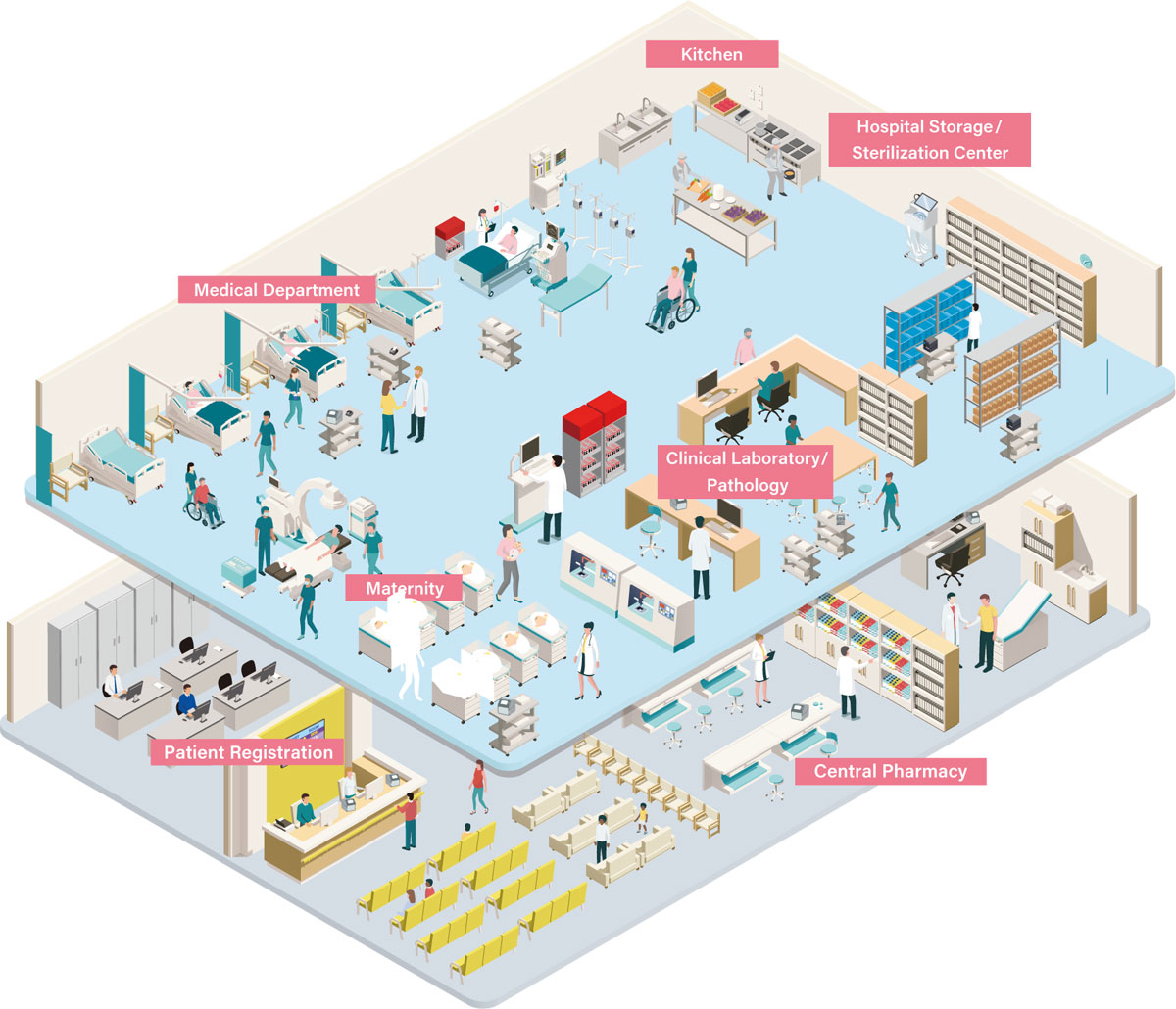 See Healthcare Challenges
Featured Innovation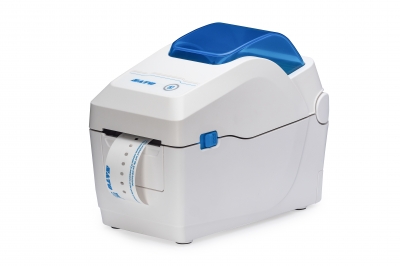 Because staff & patient safety is a common goal for all of us, SATO introduces Healthcare Patient...
Application story
SATO Solutions deliver enhanced patient safety

Can't find what you're looking for?
Contact us