Our new European Consumables Program (ECP) enables SATO partners to take full advantage of competitive discounts for all standard labels and ribbons based on the amount of volume purchased.
This means the MORE you buy, the MORE you save!
SATO Consumables = High quality + Professional support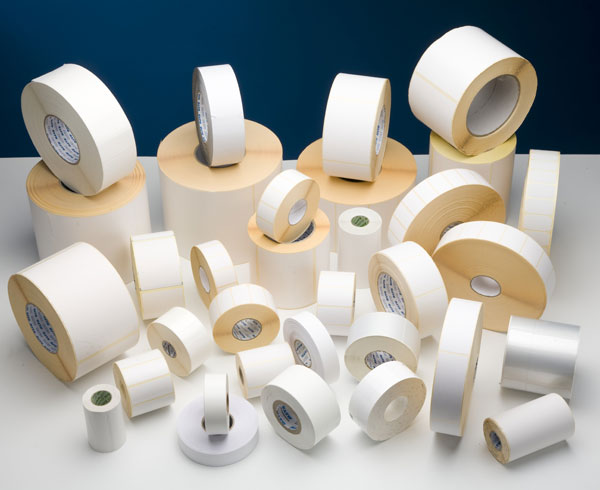 Our ECP portfolio contains the most popular labels sizes and industry standards, which combined with matching ribbons in a variety of widths, provides the best media combination for your printer.
Advantages
Competitive pricing
Volume-based discounts for partners
Quick ship from stock
Minimum order quantity is 1 box only!
A comprehensive range of consumables to meet every need
Produced in-house using the highest quality materials to ensure optimum performance
Versatile quality controls
Backed by expertise in label design
Labels
SATO labels are produced using the highest quality materials to ensure optimum performance, and our expertise guarantees excellent consistency from start to finish.
Our ECP labels portfolio includes different sizes, facing materials and adhesives all available and ready for immediate dispatch with a minimum order quantity of just one box.
Find out more about our Labels & Tags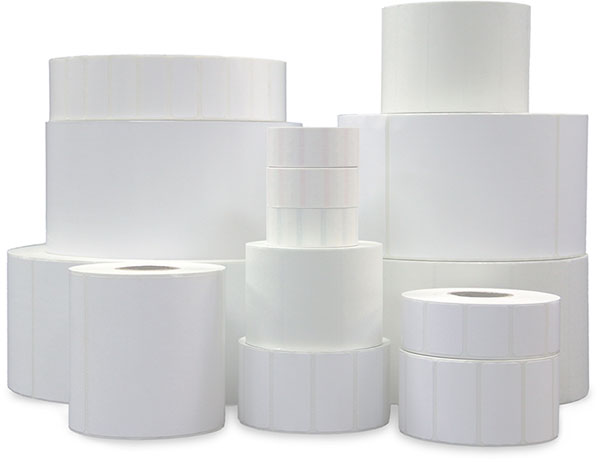 Direct Thermal (DT) Labels
DT labels offer a high-quality barcode printing solution for numerous applications. Unlike thermal transfer printing, direct thermal does not require a thermal ribbon. Instead, the process uses heat to start the chemical reaction within the labels themselves. The image is formed directly on the printed material so that provides a more cost-effective solution.
DT printing produces sharp print quality with good scannability, meaning the labels are perfect for short term usage, including barcodes or shipping labels, which don't require resistance to environmental conditions. Work with Industrial, Desktop and Mobile Printers.
THERMAL ECO - uncoated, basic thermal material for cost-efficient labelling that doesn't require environmental resistance. Our ECP range includes unique label sizes for compatible shipping labels.
THERMAL TOP - Top materials have a specific top coating to act as a barrier against plasticisers, oils, humidity or smudging. Topcoat layer is protected on the printer side of the label to provide higher image stability, excellent scanning properties and good scratch resistance.
Applications: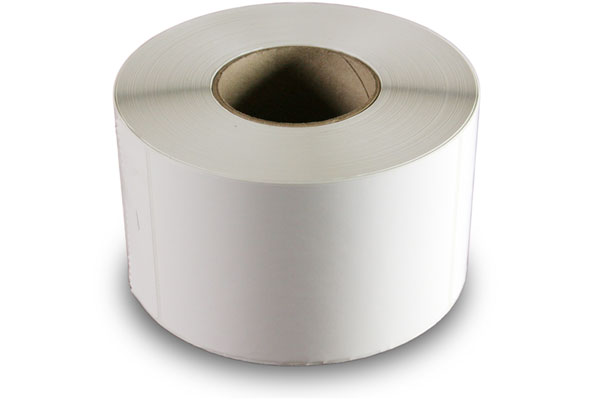 Thermal Transfer (TT) Labels
Thermal Transfer Labels utilise a ribbon that when heated by the printhead melts onto the label to create the image. The ink is absorbed so that the image becomes part of the media. When matched with suitable media, TT technology is not only impervious to heat and moisture, but the image can't be rubbed off, making the printed label the most durable on the market.
By selecting the right media-ribbon combination, as well as speciality adhesive, users can create archival-quality labels to withstand temperature extremes, scratches, UV exposure, chemicals, sterilisation and more.
VELLUM - Vellum Paper Labels are a smart and economical choice with very high print quality and scanning characteristics, so the image is long-lasting and durable. These uncoated labels are multi-purpose and are particularly suitable for a wide range of applications. Vellum is an excellent economical material choice and offers exceptional print results.
Applications:
Ribbons
You can choose from our selection of thermal transfer ribbons, which are designed to maximise the life of your printheads and provide consistent print quality.
All of SATO's ribbons are halogen-free, demonstrating our commitment to green initiatives and safety.
Our ECP Ribbons portfolio includes different sizes available and ready for immediate dispatch.
Find out more about our Ribbons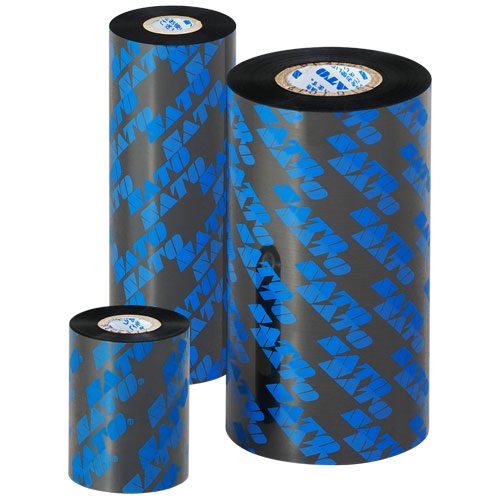 Wax
Our exclusive line of wax ribbons offers excellent print quality for a variety of applications. Wax is ideal for general-purpose use and provides the best possible value.
Download SWX-100 (flat head) Datasheet
Wax / Resin
Wax-resin is a versatile, multi-purpose ribbon for challenging environments. The mix of wax and resin gives the printer an ability to print on other materials such as synthetics, coated or glossy paper stocks as well as protect against chemicals, smudge and smearing.
Download SWR-100 (flat head) Datasheet
Resin
Resin is the best ribbon for extreme environments, where high-quality images and resistance against scratch, smudge, heat, liquid or chemicals is essential. Resin ribbons are commonly used with synthetic labels, as they do not print well on paper labels.
Download SRS-100 (flat head) Datasheet
If you don't know which consumables would suit your applications best, don't worry!
For decades, SATO has designed and developed a leading range of thermal printers - so we know them inside and out. Our team rigorously tests all material and ribbon combinations to ensure high print quality, durability and maximum printhead life.
We are leaders in delivering variable print excellence. It is all about YOU & YOUR unique needs! Our experts understand your business and will help you choose the right consumable solution for your application and to identify the specific label volumes and quantities required to create personalised packages that are tailored to distinct operational needs.
The program is designed to benefit several core industries including:
The SATO commercial team partners with businesses to identify the specific label volumes and quantities required to create personalised packages that are tailored to operational business needs. This allows our partners to reduce waste and carbon emissions while maximising long term productivity.
To find out more about the European Consumables Program or to receive free samples, contact the SATO team today.

Can't find what you're looking for?
Contact us