SATO linerless labels are the perfect choice for environmentally responsible organisations. The self-adhesive, non-backed labels help to decrease waste and save resources and at the same time, reduce overall cost.
SATO linerless labels are pressure sensitive labels designed without a release liner, which means no liner waste or carbon emissions and up to 30-40% more labels per roll. Labour and transportation savings and reduced storage requirements are also benefits associated with linerless labels, contributing to a reduced carbon footprint for your organisation.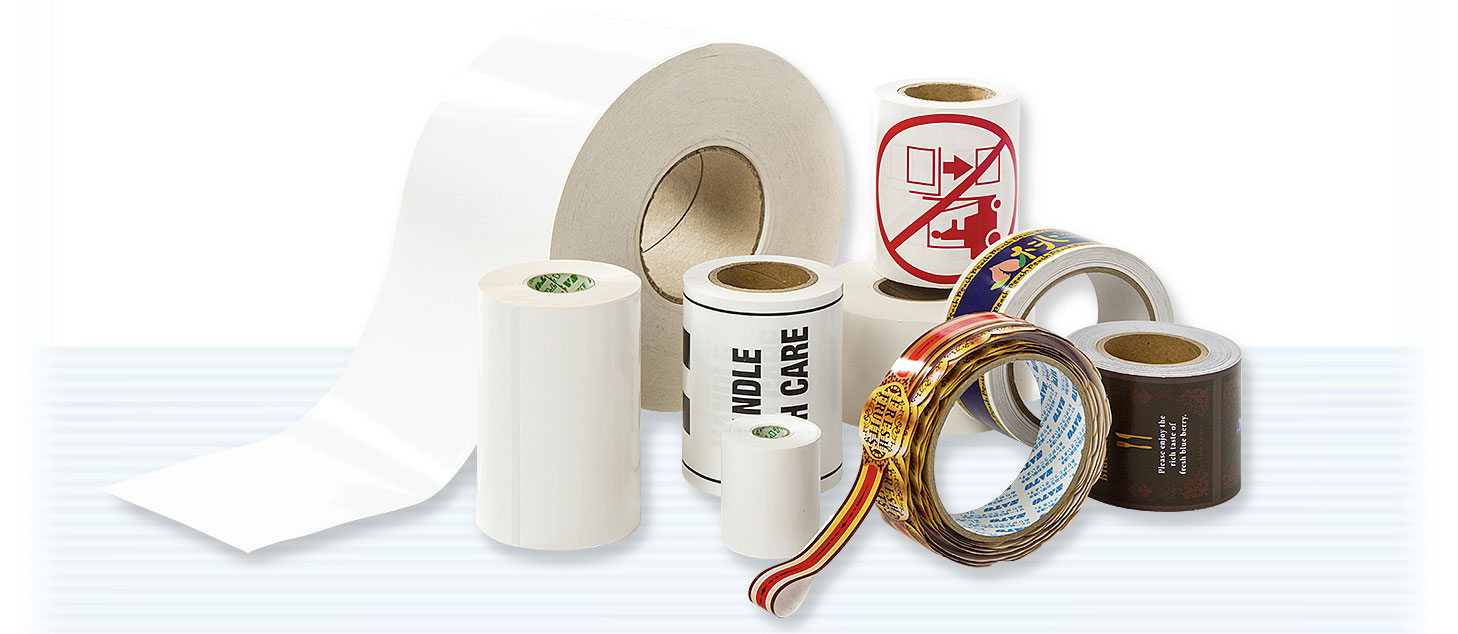 A specially formulated release coating on the face of the label, as well as perforated tear lines, ensure that SATO linerless labels are suitable for a wide variety of applications. Mobile price markdowns, weight scale labelling, shelf-edge labelling and warehousing (receiving, storing, picking and shipping) are just some of the applications linerless labels cover.
Our linerless range is available as standard white primary labels and premium multi-coloured labels. For ease of integration, SATO linerless labels are compatible with almost all legacy and current linerless printers including the MB Series and CLNX Series ranges of printers.
Download the Linerless leaflet to find out more. Or, contact us today for more details.
StripeStik™ Linerless Labels

The SATO StripeStik™ label is an innovative linerless-on-linerless labelling solution developed for customers that need to apply on-demand secondary markdown labels.
The tamper-resistant StripeStik secondary label is securely applied to the first StripeStik markdown label and cannot be peeled off without the label breaking away. This ensures that the correct label remains on the marked-down product at all times.

In addition to its added security feature, which utilises patent-pending technology, StripeStik delivers the same labour and resource savings and carbon-footprint-reducing benefits as the primary linerless label range.
Download the Linerless leaflet or StripeStik leaflet to find out more. Or, contact us today for more details.
Compatible printers quick reference guide
Slide right to see full table as required
| | | | | | | | | | | | | |
| --- | --- | --- | --- | --- | --- | --- | --- | --- | --- | --- | --- | --- |
| MB2/4i | NX4 | NX6 | PW | FX | TH | CT | EX | WS | CG | Pro | DR | TG |
| Y | Y | N | Y | Y | N | N | N | N | N | N | N | N |

Can't find what you're looking for?
Contact us