The manufacturing sector in many countries is in a state of transition
Growing in emerging economies, shrinking but becoming more productive in advanced nations. The new manufacturing giants with low wage economies tend to compete on cost. The established players prefer to move up the manufacturing value chain to compete on technology and innovation.
Whatever the industry or market environment, SATO designs, manufactures and supplies a comprehensive range of intelligent auto-identification and data collection solutions tailored to the specific needs of every unique manufacturing situation.
What can be a harsh and demanding production environment can challenge even the most sophisticated companies. With complex processes to manage, from goods-in through to production and shipping, accuracy, reliability, durability and predictability are required from technology investments.
To maintain efficient workflow, without interruptions or errors creating downtime, manufacturers must fully utilise the speed and accuracy derived from auto-identification systems and computer systems. SATO solutions designed for even the most rugged manufacturing environments save time, reduce costs and improve productivity. Eliminating manual processes and automating the data management processes across the entire supply chain, SATO offers a broad range of intelligent barcode and RFID label printing solutions which provide optimum track and trace capability to aid visibility and transparency in even the most harsh and complex manufacturing systems.
Chemical Industry Map
Click to download: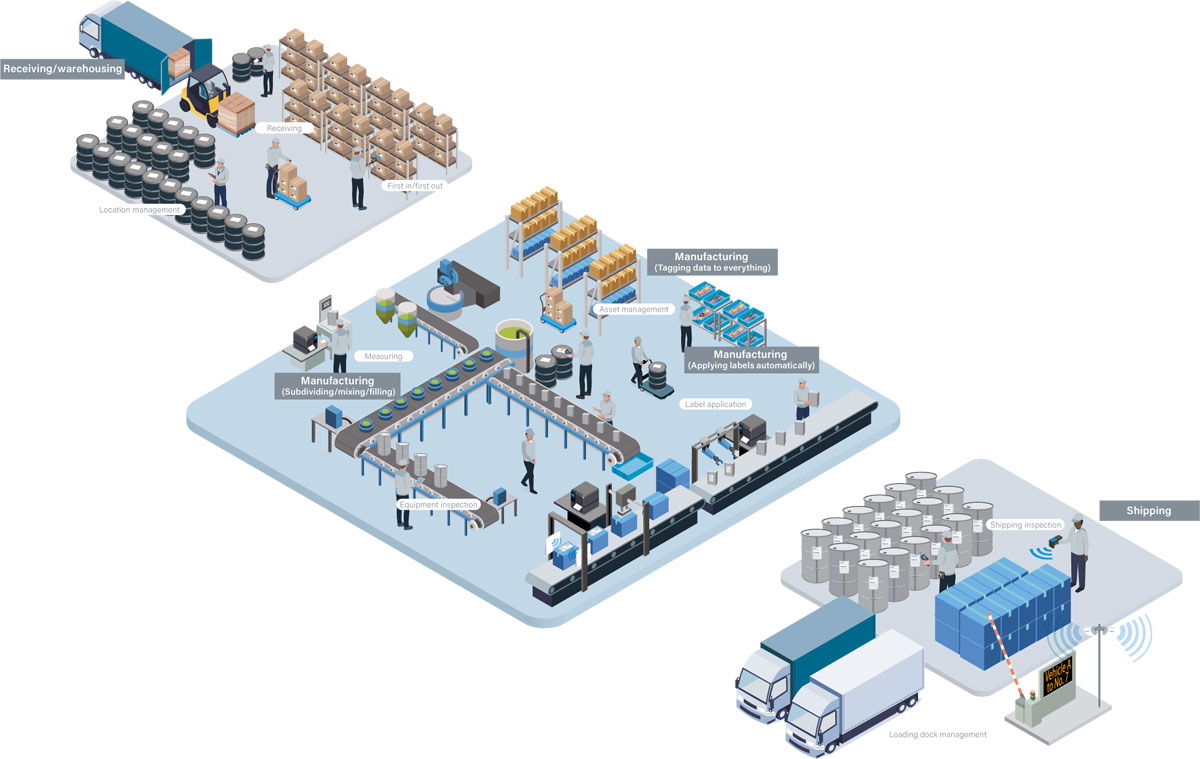 Electronic Industry Map
Click to download: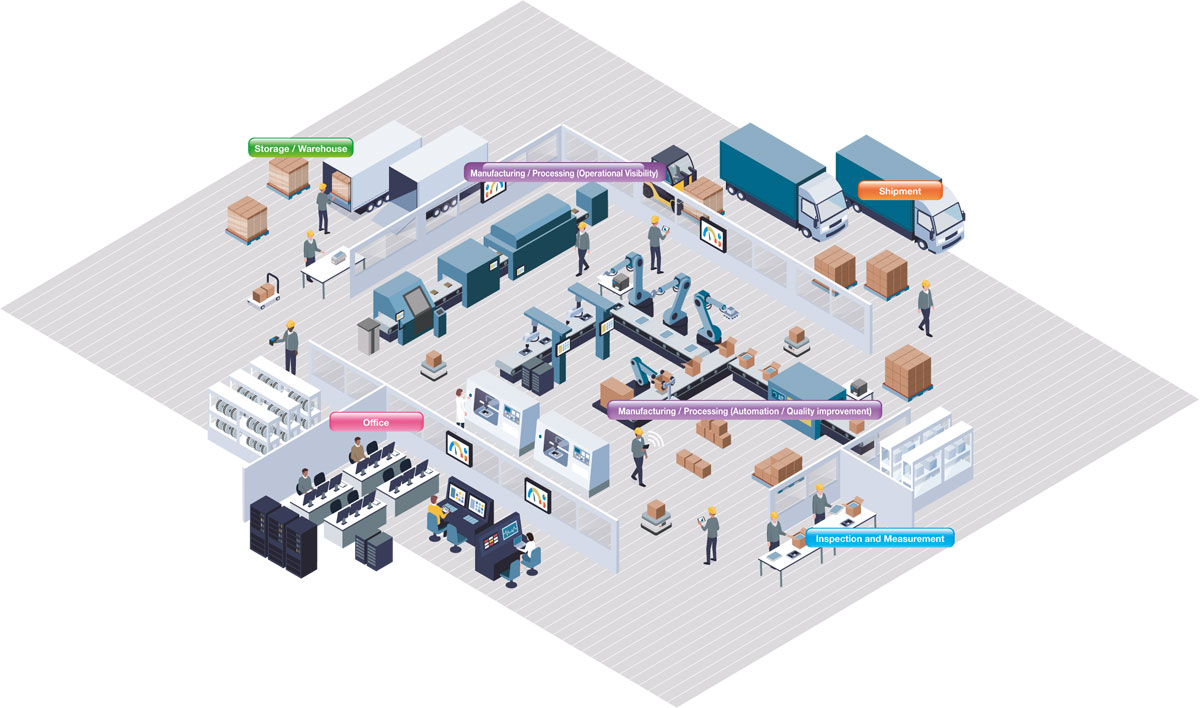 See Manufacturing Challenges
Featured Innovation
100% contactless and fully automated solutionThe TempCheck TouchFree solution from SATO is a contactless...
Application story
Monitor. Predict. Prevent...

Can't find what you're looking for?
Contact us