CYBRA Enables SATO Printer Integration into Manhattan Associates WMOS
12/07/17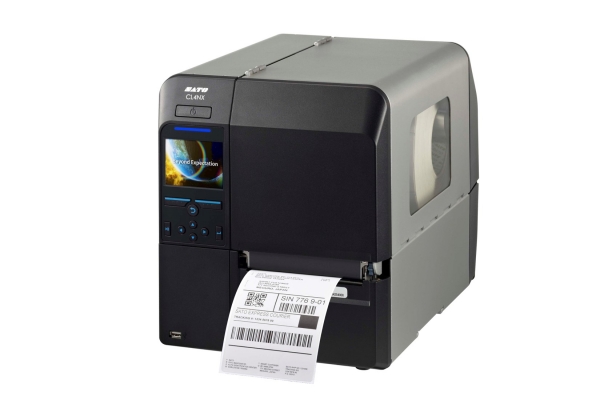 SATO becomes official Silver Hardware Partner of Manhattan Associates
CYBRA Corporation, developer of award-winning MarkMagic® Barcode Labels, RFID Tags, Electronic Forms, and Report Writing Software, has successfully integrated SATO thermal label printers into Manhattan Associates' Warehouse Management for Open Systems (WMOS)solution. To mark the occasion, SATO also joined Manhattan Associates MVP Partner Program as a Silver Hardware partner as of May 2017.

For more than 20 years, CYBRA and SATO have partnered to deliver integrated thermal labeling solutions to customers across various computing platforms. SATO required a Linux-based solution to design and print barcode and RFID labels with mixed UTF-8 character sets (Kanji and English) in text and barcode fields – including the popular QR barcode type. CYBRA's MarkMagic PI (Platform Independent) edition, with its native support for SATO Barcode Program Language (SBPL) for desktop and portable barcode and RFID printers, was the perfect tool to meet this challenge.
The CYBRA team transitioned SATO to the Manhattan WMOS software so that it could leverage the MarkMagic PI extensive functionality with support for mixed Kanji and English thermal barcode labels on SATO PW208, PT408e, L'esprit V-ex, CL4NX and CL6NX printers.
"CYBRA has decades of print driver experience and know-how enabling printing of business critical documents," says Chuck Roskow, CYBRA's VP of Operations. "We have a proud tradition of successfully creating solutions that add value to our ISV partners' product functionality and to our Auto ID hardware partner offerings."
According to Richard Wright, Managing Director, Southeast Asia, at Manhattan Associates, "Manhattan provides expertise coupled with best of breed technology partners to help clients deliver on their brand promise."
"SATO is a track and trace leader with labeling solutions that meet the needs of companies with complex global supply chains," says Kaz Matsuyama, President and CEO of SATO Holdings Corporation. "Thanks to CYBRA's MarkMagic, users with complex supply chains can now enjoy SATO service and the world-class Manhattan Associates' WMOS which delivers tangible labor savings and streamlines operations. We will continue to pursue all partnerships to provide maximum value to our customers."
About CYBRA
CYBRA Corporation is a leader in bar code and RFID technology serving customers in a wide range of industries.
MarkMagic® Barcode Labels, RFID Tags, Electronic Forms, and Report Writing Software empowers customers to design virtually any type of Auto-ID document – labels, forms, RFID tags, tickets, etc. – and print them on hundreds of types of general and specialized printers from laser to thermal to automated applicators. MarkMagic has been selected as the Auto-ID print engine of such leading software developers as Manhattan Associates™, Infor™ and VAI™.
CYBRA's Edgefinity IoT®, (formerly EdgeMagic) is a platform for rapidly building integrated applications that locate objects and people using RFID, RTLS and other tracking technologies. Edgefinity IoT provides customers with the ability to quickly implement EPC (Electronic Product Code) compliance systems, as well as RFID track and trace applications. In addition to traditional passive RFID applications, the newly released, fully redesigned software, is an all-in-one rules driven solution for the safety and security of people and assets.
CYBRA software solutions run on all major computing platforms, including Microsoft Windows, Linux, Unix, cloud and IBM Power Systems (System i, iSeries, AS/400, AIX). CYBRA Corporation is located at 28 Wells Avenue, i.park Building #3, Yonkers, NY 10701. Product information is available toll free at 1-800-CYBRA-88. CYBRA is represented by a network of value added resellers throughout the United States and sales and support offices overseas. To request information via e-mail, write to: info@cybra.com.
To learn more about MarkMagic PI barcode labeling solutions, visit cybra.com.
About Manhattan Associates
Manhattan Associates is a technology leader in supply chain and omni-channel commerce. They unite information across the enterprise, converging front-end sales with back-end supply chain execution. Manhattan Associates software, platform technology and unmatched experience help drive both top-line growth and bottom-line profitability for their customers.
Manhattan Associates designs, builds and delivers leading edge cloud and on-premise solutions so that across the store, through your network or from your fulfillment center, you are ready to reap the rewards of the omni-channel marketplace.
For more information about Manhattan Associates, visit www.manh.com
About SATO
SATO (TOKYO:6287) bridges the last inch of the last mile for customers by integrating Auto-ID technologies and revolutionary materials to tag and track items, ensuring inventory visibility for improved user experience and business results. Engineering solutions that unleash the power of IoT, SATO provides value to customers in the form of accuracy, sustainability, labor and resource savings, reassurance and emotional connections. For the fiscal year ended March 31, 2017, it reported revenues of JPY 106,302 million (US $980 million*). More information about SATO can be found at www.satoworldwide.com or on linkedin and twitter.
*Conversion is based on an average exchange rate of 1 US Dollar = 108.34 Japanese Yen
Latest Events
All Events

29 Sep 2023
In a world where nothing is certain anymore, data is our only...
All Events