FOOD SUPPLY CHAIN TRANSPARENCY CRITICAL IN CRISIS TIMES
27/05/20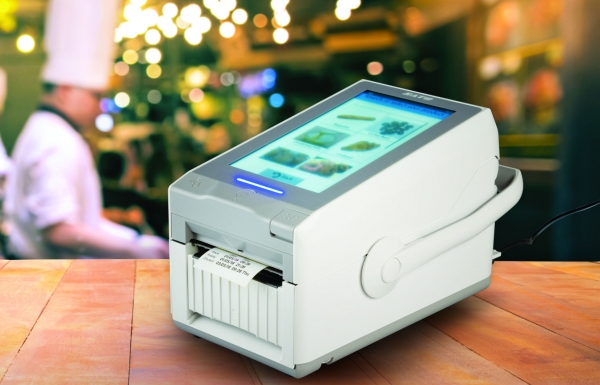 SATO, a global pioneer in the development of auto-ID and labelling solutions, has pledged its support to the food industry with a continuous flow of hardware, software and technical services, so they can focus on supplying essential food services to those in isolation during the COVID-19 (coronavirus) pandemic.
SATO Europe Managing Director, Laurent Lassus, said: "The coronavirus outbreak is affecting the food industry in a big way. With increased pressure on the food and supply chain, combined with a decrease in purchasing power for businesses, the food industry is now challenged with insecurity and instability in both local and global food markets. When food security is vital, having access to solutions that enable complete control and traceability from supplier to customer is key.
"The food and drink sectors currently employ more than four million people across Europe. This industry, like many others, is essential to our daily lives, giving us access to fresh and healthy food to ensure our survival. Due to the crisis, the sector is suffering a shortfall in agricultural produce. To help combat this, the European Food, Agriculture and Tourism Trade Unions (EFFAT) and FoodDrinkEurope (FDE) have increased support for the key workers that are helping to maintain food supply."
To enhance support for the sector, SATO is working with food industry businesses to ensure the safety of staff, first and foremost, and to enable full visibility and security of products passing through complex food supply chains. With complete control from farm-to-fork required, RFID printing solutions ensure items can be easily identified, recalled, and returned accurately while maintaining social distancing requirements and stringent health and safety standards.
Lassus added: "The health and safety of key workers in the food industry is a top priority. At SATO, we are working with our partners to make sure their needs are being met with solutions that can ensure the safety of all employees. We're glad we can do our part to help businesses by supplying on-demand technology that can reduce errors and guarantee safe and secure passage of essential food. It's with deep sincerity that we want to thank everyone on the frontline."
If you need any assistance on tracking and tracing food and other wares, please contact us at: https://www.satoeurope.com/contact/. We're ready to help.