SATO Europe Announces Continuation Of Business Operations Supporting Quick Service Restaurant Sector
22/04/20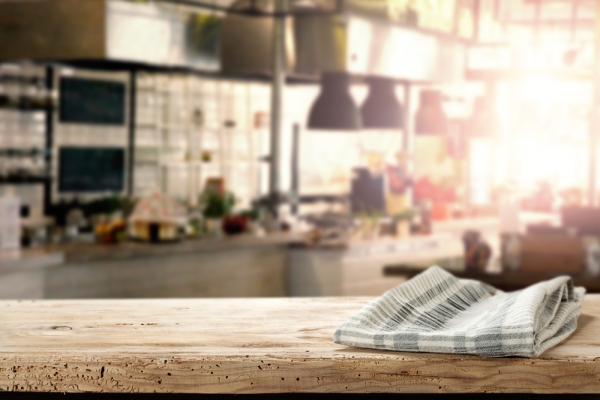 SATO, a global pioneer in the development of auto-ID and labelling solutions, has today announced its business operations are continuing as normal in light of the ongoing Coronavirus situation, pledging its support to the quick service restaurant (QSR) sector during this uncertain period.
The quick service restaurant industry, like many other public-facing businesses, has encountered considerable challenges over the past few weeks. Globally, many countries are now facing a nationwide lockdown, urging non-essential businesses to close amid the COVID-19 outbreak. Theoretically, this has meant that dine-in only restaurants have had no other option but to close. But many have met that challenge head-on with new take-out and delivery services to meet the social distancing requirements, as well as to support consumers isolated at home.
SATO Europe Managing Director, Laurent Lassus, commented: "This is a very testing and unprecedented time for everyone right now and we want to assure the sector that we are here to help. We will continue to operate in the safest manner, in line with Government recommendations to protect our employees and their families, but also to ensure that those food supply businesses in need can have access to solutions and technical support during this unprecedented situation."
Switching business models from dine-in to take out or delivery services requires support from across the food industry supply chain to ensure products are delivered safely and on time. To do this, restaurants require access to hardware and software solutions that enable them to work on-the-go or from new locations. For example, using cloud-connected, easy-to-clean and portable label printers, including those that are operated with touch-screen technology, allows food service workers the ability to print accurate food labels from any location. It means there's less chance of inaccuracies occurring when pressure is high and it's much more hygienic for staff on the frontline.
With health and safety at the forefront, restaurants that are refocusing their business on delivery services will need to evaluate how they can meet stringent safety standards which they may not have encountered as a dine-in only business. Between delivery drivers, those on the assembly line or busy kitchen environment, and the people in management tasked with establishing food safety processes, health and safety can be challenging and, as always, of the utmost priority.
Lassus added: "We know this is not an easy situation. Franchise and restaurant owners are having to think differently about how they operate and boost their health and safety practices considering the coronavirus outbreak.
"At SATO, we are constantly thinking through how we can support our customers to move their business models speedily and safely to meet consumer needs and our teams are available to advise and assist those on the front line wherever possible." If you need any assistance on food labelling and health and safety management, please contact us at: https://www.satoeurope.com/contact/. We're ready to help.