SATO EUROPE DONATES TO MADRID FOOD BANK
27/05/20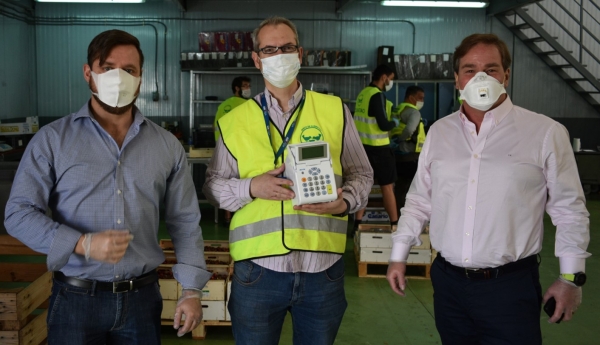 SATO Europe, a pioneer in the development of auto-ID and labelling solutions, has collaborated with the Madrid Food Bank (BAM) and donated one of its industry-leading labelling and traceability solutions to provide much-needed support during the COVID-19 pandemic.
Founded in 1994, BAM is a non-profit charity distributing food to local charities that are dedicated to the assistance and direct care of people in need in Madrid. Since the beginning of the pandemic, the charity has significantly increased its efforts, managing over 600,000 kilos of food in just over six weeks distributing to over 500 charities.
Javier Barandica - General Director of SATO Europe for Spain and Portugal commented: "We are currently navigating through challenging and unprecedented times, and some people are feeling the effects significantly more than others. Charities such as the Madrid Food Bank are vital in ensuring the most vulnerable members of our society are cared for during this difficult crisis. It was a great pleasure for us to help out with our donation and we hope it helps to support the charity to carry out its important work."
To enable BAM to begin processing the huge amount of food donations it has received, SATO has provided a TH2 labelling solution, one of the most successful traceability and identification solutions offered by the company. The product will enable BAM to label and distribute thousands of kilos of food safely and efficiently at its Mercamadrid facility by providing the name of the product, as well as the donation date of the supplier and the warehouse of origin, enabling safety and traceability for the organisation.
Javier Barandica added: "We have extensive experience of supplying traceability solutions to the food sector and our staff have worked hard, with amazing dedication, in recent weeks to help our customers and a range of local charities. The COVID-19 crisis has affected everyone, and as a business we are keen to support in any way that we can."