SATO Europe Expands Global Connectivity with Launch of Turkish-Language Website
20/10/23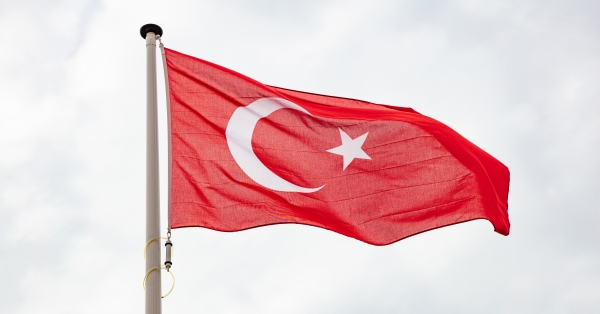 Istanbul, Turkey — Friday, 20th October 2023
SATO Europe, a global leader in auto-ID and labelling solutions, is pleased to announce the launch of its new Turkish-language website. This strategic move aims to strengthen SATO's foothold in Turkey, a market that has become increasingly significant in the company's global operations. The launch of the Turkish website is a testament to SATO Europe's commitment to global connectivity and the rapid pace at which developing markets can grow, particularly when empowered with the right technology.
Birgul Akdogan, the Regional Manager for Turkey & Middle East at SATO Europe, who has been with the company for nearly four years, commented, "The launch of a Turkish-language website is more than a local initiative; it's a global strategy. Turkey is often the starting point in the supply chain for many international brands, particularly in the fashion industry. Being close to the source enables us to enhance traceability and sustainability, ensuring that the transit of goods is as efficient and responsible as possible."
The new website is a crucial part of SATO's broader strategy to empower companies with the right technology for growth. SATO offers a comprehensive range of printers and software solutions designed to meet the unique needs of various industries. These technologies play a pivotal role in enhancing operational efficiency, thereby contributing to the rapid growth that is often characteristic of developing markets.
SATO Turkey has been active in local initiatives such as participating in the Istanbul Marathon to raise money for students and contributing to earthquake relief efforts earlier this year through Ahbap. The company has also formed strategic partnerships with Aybil Bilişim, TETAŞ and Unique ID to serve various sectors including manufacturing, textile and HoReCa by enabling RFID technology most of the time.
These partnerships are instrumental in fulfilling the growing consumer demand for corporate responsibility and sustainability.
Since its inception as a standalone market in 2021, SATO Turkey has grown to a team of four with ambitious plans for further expansion throughout 2024. The new website will feature localised content tailored to the unique needs and preferences of the Turkish market including product information, case studies and customer testimonials. This localised approach is designed to facilitate better communication and engagement with Turkish businesses, thereby accelerating market growth and enhancing SATO's global footprint.
For more information, visit the SATO Europe website in Turkish.