SATO Expands Auto-ID Solutions Sales and Support Network to Mexico
18/12/19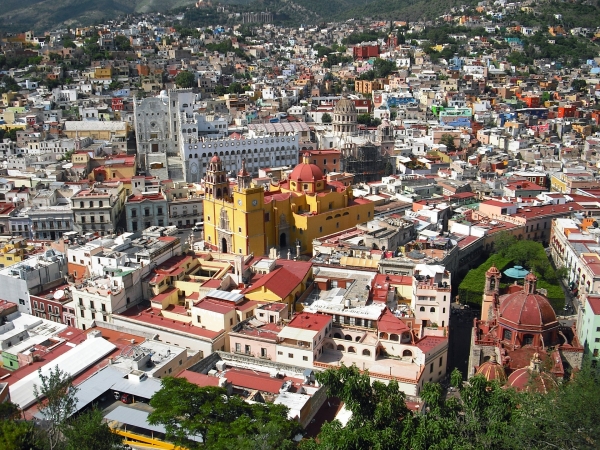 Tokyo, December 16, 2019 – SATO, a global pioneer in the development of auto-ID and labeling solutions, announced the establishment and sales launch of a new group company in Guanajuato, Mexico. Guanajuato is in the Bajio region, a dynamic economic zone where world-class automotive companies and their suppliers are clustered.
The new company, SATO Productivity Solutions Mexico S.A. de C.V. (hereafter, SATO Mexico), has a strategic focus on the automotive industry. SATO provides auto-ID solutions for manufacturers in the automotive sector and more such as barcode and RFID systems, voice and image recognition, and real-time location systems to ensure efficient and accurate incoming and outgoing shipments and operational process improvements. These can range from Kanban product management to mistake-proofing (poka yoke) assembly checks, tagging information for traceability, nameplate labels for various factory applications, and enabling of fast and accurate inspections.
Mexico is the sixth largest producer of vehicles in the world1 and one of the most stable markets in Latin America. It has 12 free trade agreements with 46 countries including Japan and recently ratified the Comprehensive and Progressive Agreement for Trans-Pacific Partnership (CPTPP), which links 11 Asia-Pacific economies, amounting to more than 13 percent of the global economy, or a total of $10 trillion in GDP.
SATO Mexico Director General Koichi Aoki said, "By utilizing our customer-centric know-how of real world usage applications in various industry verticals, we will match hardware, consumables and software and provide aftersales support to provide auto-ID solutions to deliver efficiencies to customers. I aim to replicate our successful value creation model established in other markets to deliver gains for our customers in terms of accurate traceability, productivity and more."
SATO International President Hayato Shindo remarked, "We see big potential to drive operational efficiencies and productivity to customers in Mexico as one of the global leaders in variable labels and auto-ID solutions. It is a must for us to be in Mexico, the second largest economy in Latin America. We aim to provide competitive solutions that deliver a triple win for SATO, partners and our customers by leveraging collaboration with our global network and local support."
SATO Mexico will also provide service to segments such as retail, logistics and health care providers in the region moving forward. The expansion to Mexico is in accordance with the SATO Group's medium-term strategy of strengthening and expanding its auto-ID solution-selling approach with direct engagement with end users.