SATO France begins transition to recycled labels to meet customer demand for sustainable solutions
06/12/22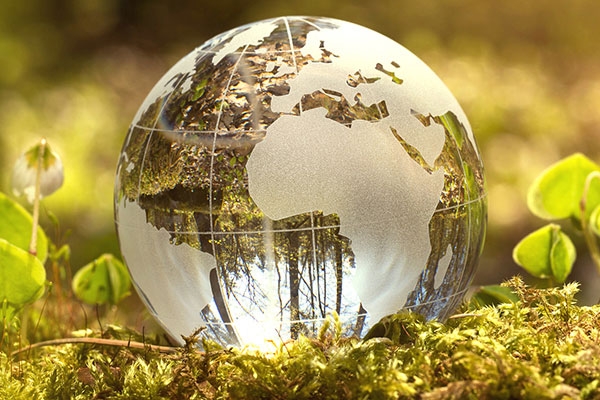 Global leaders in the development of auto-ID and labelling solutions, SATO France has announced it will transition from vellum to recycled paper labels, which are made up of 100% FSC recycled fibre content, across its manufacturing operations in response to customer demand for more ecologically friendly consumables.
Vellum paper labels have been standard up until now. However, recycled labels are produced with lower rates of water, natural resources and energy usage in comparison to vellum. They also offer higher functional advantages and are produced from 100% consumer recycled fibre.
In a bid to further drive the company's sustainability strategy, SATO aims to move 700km2 of vellum paper to 100% FSC® ('Forest Stewardship Council') recycled labels by June 2023. The company intends to convert 1,250,000 m2 – approximately 20% of its production – from vellum to recycled paper over the next two years.
Benoit Gourlay, General Manager at SATO France commented: "The motivation for this move to 100% FSC recycled label production was not just from the real demand from our customers, but directly connected to our corporate mission. At SATO, we aim to contribute towards a better and more sustainable world – and one way we can do that is by improving our manufacturing processes with labels that minimise impact on our natural resources and the environment."
The white coated, semi-gloss labels are made from FSC certified paper and feature excellent tack and adhesion on a wide range of substrates, including apolar, rough and curved. The labels also offer great performance at lower temperatures, particularly on chilled products.
In terms of conversion and printing, the labels are suitable for solid and halftone images and text printing flexo, including UV and water based. They are also excellent for customers who require cold foil stamping, varnishing and variable imprinting through thermal transfer.
"Alongside its superb printing and performance capabilities, recycled paper labels offer additional environmental benefits," continued Gourlay. "Compared to vellum, this label production decreases the use of natural resources by 63%, water and energy by 4%, and reduces greenhouse gas emissions by up to 28%1. These results indicate that using recycled labels is a positive move for SATO France. We are committed to finding alternative solutions to minimise our environmental impact wherever possible through our innovation and R&D processes."
In order to improve its productivity and organisational efficiency, SATO France is set to expand its production area and implement a new forward march warehouse process at its label site. The buildings will soon be equipped with state-of-the-art heating equipment to boost its sustainability credentials.
For more information on SATO and its sustainability policy, please visit: https://www.sato-global.com/sustainability/
References:
1. Comparison between BC679 Transfer Vellum FSC S2000NG-BG40BRxBX274 and rMC 100% Recycled S2045N-BG40. Figures based on 1000000m2 via Avery Dennison. Results may be displayed with several significant figures, but do not imply a corresponding level of precision.
All company and product names included here are properties and trademarks or registered trademarks of their respective owner.