SATO Launches Total Product Coding Solution
09/04/18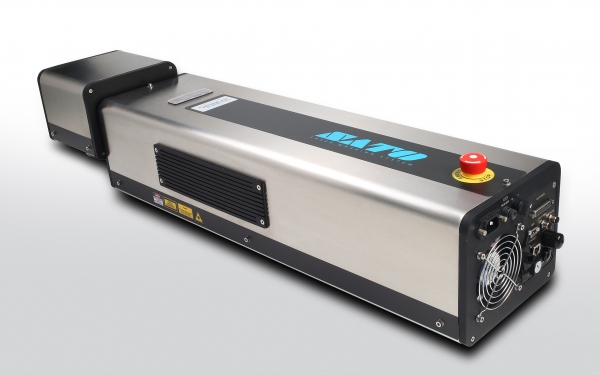 SATO, a leading global provider of Auto-ID solutions that empower workforces and streamline operations, has announced their launch as a single solution provider of premium printed labels and laser hardware for the product coding and marking sector based on the award-winning DataLase technology.
Having acquired DataLase in 2017, the SATO laser and labels have been optimised to work together, enabling the efficient coding of variable data such as expiry dates, lot numbers and alphanumeric text on to all types of primary packaging labels.
Mark Naples, Chief Sales and Marketing Officer at DataLase, a SATO company said: "Modern production environments demand robust, high contrast expiry dates and lot numbers to ensure compliance and traceability of products and packaging. Meeting these challenges can prove difficult with many of the existing coding and marking methods falling short of expected standards, especially when it comes to high servicing and maintenance costs and the need to continually order, stock and replenish expensive – and sometimes hazardous – consumables.
"We believe by DataLase and SATO working together as one reliable partner to the industry, we can meet these benchmarks through our complete laser and label solution, improving operational efficiency and reducing unnecessary waste in the supply chain."
The next generation solution offers premium printed UV flexo label stock complete with a laser reactive patch incorporating DataLase colour-change technology. With installation of a SATO Product Coding CO2 laser at the fulfilment stage, brands and retailers can rely on consistent high quality, high contrast, permanent black-on-white coding of primary labels and packaging suitable for a wide range of markets, all from one reliable partner.
The new total technology offer is being initially rolled out in the UK and Singapore in 1H2018, with further global expansion into Europe and Asia expected over the coming year.
"Both SATO and DataLase are committed to offering competitive product coding solutions that eliminate consumables from production environments and improve overall production efficiency," adds Naples.
"Having a single point of contact for all labelling and coding requirements will help to streamline supply chains and ultimately reduce costs."
To discuss your product coding application please contact DataLase by visiting datalase.com.