SATO Makes £7M Investment in New Harwich UK Site
21/05/18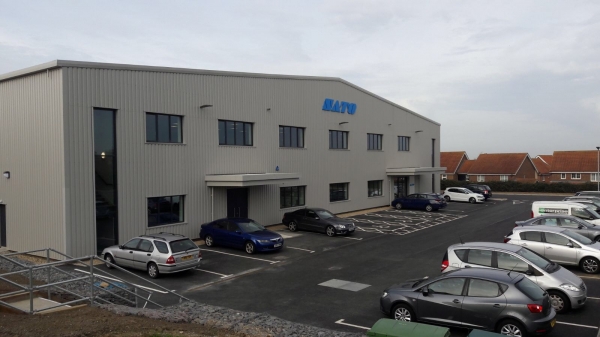 Leading provider of labelling and auto-identification solutions for the UK Retail, Food & Drink, Industrial and Healthcare sectors, SATO UK has invested £7 million in a new state-of-the-art production facility adjacent to its existing site in Harwich, UK.
At 35,000ft2, the new site houses a modern office space for the company's customer service, purchasing and logistics teams, as well as extensive manufacturing and warehousing facilities. The production floor is now a temperature and humidity controlled cleanroom with a positive pressure to minimise contaminants. The carefully controlled environment and improved lighting will ensure SATO UK produces only highest quality labels, tickets and tags. An improved waste management system will further improve productivity and reduce the environmental footprint.
Jason Wise, General Manager of SATO UK, said: "SATO UK has seen significant expansion in its hardware and consumables sales in recent years and this investment reflects our commitment to further growth in the UK. We have over 80 employees here in Harwich and are delighted that we can now offer them a contemporary up to date working environment, as well as facilitate our further manufacturing growth to be a trusted partner addressing the diverse tagging needs of customers."
SATO UK serves a diverse range of customers with hardware and software solutions, combined with comprehensive label and consumables portfolio, to connect people, goods and information. Renowned for technology reliability, customer service and technical support, the company works with a range of partners in the UK to supply the latest print and label solutions driving operational efficiency and sustainability for clients.
To find out more about SATO UK, please visit www.satoeurope.com/uk