SATO Pledges Carbon Neutrality by 2050
28/06/23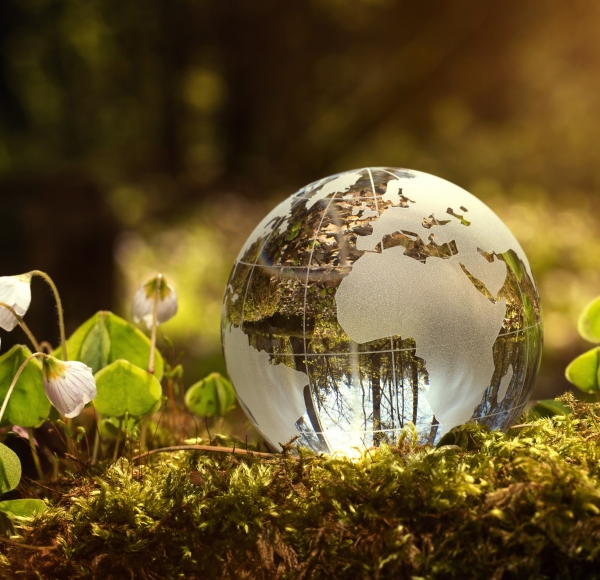 June 28, 2023 – SATO Holdings Corporation announced its plan to achieve carbon neutrality (net zero) across its group companies by fiscal year 2050 through reducing greenhouse gas emissions from its business operations (Scope 1 & 2) and offsetting residual emissions with carbon credits.
Our decarbonization targets

Addressing global warming and climate change is an urgent priority. As part of its corporate mission of contributing towards a better and more sustainable world through our core business, SATO recognizes that it must take actions for carbon neutrality to safeguard the environment for future generations.
Actions for reducing emissions
SATO plans to expand use of renewable energy and promote energy efficiency and conservation in pursuing decarbonization. The company's targets are to halve groupwide Scope 1 and 2 emissions from FY 2016 levels by FY 2030 and reach net zero by FY 2050.
For Scope 3 emissions, SATO will collaborate with business partners for green procurement, make/sell products that use less energy, and promote recycling so as to cut emissions throughout its supply chain by 30 percent from FY 2021 levels by FY 2030.
The company will also develop and offer products and solutions — that automate manual tasks for productivity or reduce food waste, for example — to help customers reduce emissions at their worksites.
SATO is committed to achieving carbon neutrality and will continue taking new challenges for contributing to society through its business.
Notes
1. Scope 1 covers direct emissions from company-owned sources (e.g., emissions associated with fuel combustion or industrial processes).
2. Scope 2 covers indirect emissions from the consumption of purchased energy including electricity, heat and steam.
3. Scope 3 refers to emissions indirectly linked to the company through its value chain; it includes all sources not within Scope 1 or 2.