SATO TAKES ACTIVE COUNTERMEASURES AGAINST COVID-19 TO SUPPORT EMPLOYEES & CUSTOMERS
30/06/20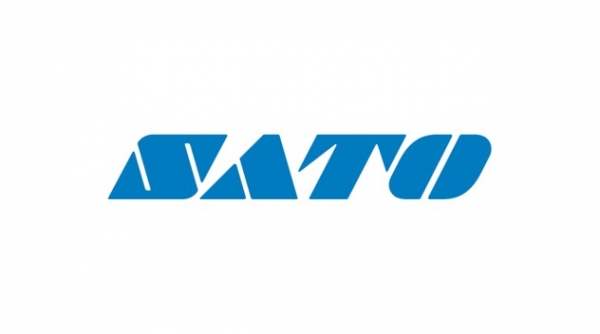 As a global pioneer in the development of auto-ID and labelling solutions, SATO has taken an active stance during the global COVID-19 pandemic. It has countermeasures in place to help protect its employees, while pledging significant support to the healthcare, food, retail and manufacturing supply chains.
The health and safety of SATO employees has been the company's first priority. Back in March, a SATO Group Global Policy was created to help protect staff and prevent the spread of the virus from potentially infected individuals. Recommendations were put in place to ensure the safety of employees, including the ability to work from home, staggered commuting and arrival times on site, and a prompt move to virtual meetings wherever possible. Where employees were required on site to conduct business activities, such as in the equipment and manufacturing functions, SATO provided masks and hydroalcoholic gel to help ensure the health and safety of employees on site.
SATO Europe Managing Director, Laurent Lassus, said: "The health and safety of our employees is vital. Following government guidance, we ensured all our employees had access to on-demand support and the necessary equipment to be able to work from home comfortably.
"Once important protocols were in place for our employees, SATO quickly moved to pledge support to several charitable causes. Here, in Europe, we donated one of our industry-leading labelling and traceability solutions to provide much-needed support to the Madrid Food Bank (BAM). While SATO Shanghai provided 66,000 patient ID wristbands free of charge to medical institutions in China. In addition, SATO Holdings Corporation donated 200,000 yuan (approx. three million yen) to the Shanghai Charity Foundation."
Elsewhere, new business for SATO has been on the rise as more companies in the food, healthcare, manufacturing and retail sectors require on-demand printer solutions to aid them through this time of crisis. Solutions such as the FX3-LX, which facilitates manage consumer flow in a non-contact, stress-free manner, is just one of the printers helping to combat the businesses challenges of today. In addition, hardware solutions that can print social distancing labels and tamper-proof delivery labels are also in demand.
To help prevent the spread of the virus, the pioneering company has developed a special training application to ensure employees using the FX3-LX and CT4-LX printers continue to take precautionary measures while at work.
Lassus added: "The health and safety of key workers in the essential food, healthcare, manufacturing, logistics and retail sectors are paramount. Over these past few months, we've been working with our partners to ensure their needs are being met with solutions that boost the safety of all workers. If our technology can reduce inaccuracies and save on crucial time, then we know we're doing our part to help. For instance, we've put together a healthcare starter pack for our customers in Europe. This is just one of the ways we can show our admiration and support for all those on the frontline."
Suppliers across the globe have stepped in to help frontline workers combat the COVID-19 outbreak – and SATO is no different. Between delivering on-demand solutions to increase employee safety and keeping in touch with its partners and customers every day, the company is meeting today's challenges head-on. For the frontline worker, it's just another day. But for the rest of the world, it's solidarity in support.