SATO to demonstrate PJM RFID based blood management solutions at ISBT Basel 2019 Congress
05/06/19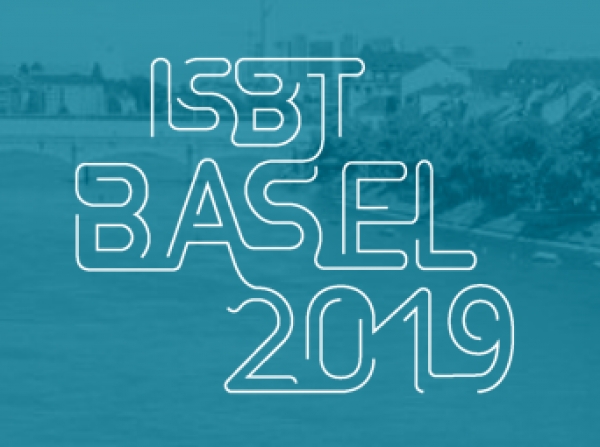 Leading global supplier of identification solutions SATO will be exhibiting at the ISBT 2019 Congress in Basel, Switzerland.
The event takes place at Basel Congress Centre from June 22-26th, where SATO will present its innovative Phase Jitter Modulation (PJM) RFID technology based blood management solutions along with its latest smart label printers.
Organised by the International Society of Blood Transfusion (IBST) together with Swiss Transfusion SRC and the Swiss Association for Transfusion Medicine (SVTM), the ISBT 2019 Congress is the largest transfusion medicine conference of its kind, expected to attract more than 3,000 participants over 4 days.
According to the World Health Organization, across Europe more than 30 million blood bags are processed and used every year at more than 1,600 dedicated facilities. Due to the quantities involved in such an undertaking, data management is time-critical and inventory accuracy is of utmost importance.
The flagship PJM RFID technology offers instant and precise real-time inventory tracking by using the international standard ISO 18000-3 Mode 2 at 13.56MHz frequency, recommended by the ISBT for use in blood banking and transfusion medicines, allowing for fast and accurate read results, even when inventory is tightly stacked and regardless of the tag's orientation. The traceability afforded by RFID ensures unmatched accountability and efficiency, automating the tracking of blood products.
Visitors to the congress will see how PJM technology integrates seamlessly into current thermal printing workflows and blood management systems, with the CL4NX Thermal Printer encoding PJM tags on demand, verifying successful coding before printing.
The solutions portfolio includes innovations such as the PJM Tunnel Reader, able to read hundreds of items in seconds, using rapid three-dimensional antennas to provide unparalleled accuracy and reliable results, as well as the PJM RFID Blood Storage Refrigerator and PJM RFID Open Shelving System, which perform immediate and 100% accurate stock takes of critical blood supplies in seconds, locally or remotely, offering unmatched practicality, security and accountability.
"We're delighted to be exhibiting at ISBT 2019" comments General Manager of SATO Healthcare Switzerland AG, Kevin Allart."At SATO, we understand the difficulty of tracking inventory and managing compliance, particularly in a high-pressure healthcare environment and our integrated PJM solutions are designed to revolutionise inventory management and administration. We look forward to demonstrating the tangible supply chain value of our technology to visitors at the congress."
Click here to find out more about ISBT Basel 2019 Congress.