SATO to Show RFID Transfusion Medicine Management Solution at ISBT Gothenburg 2023
13/06/23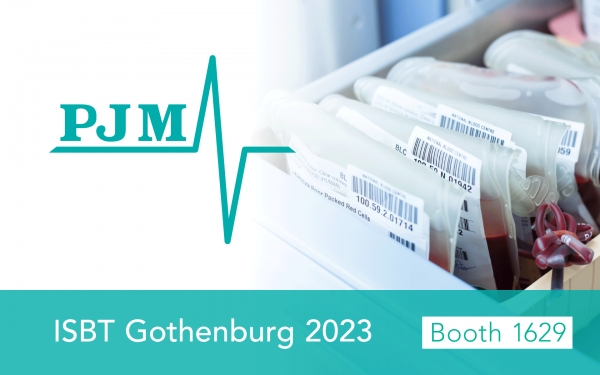 SATO, a global pioneer in the development of auto-ID and labeling solutions, will demonstrate its full ISO 18000-3 Mode 2 (PJM) lineup for transfusion medicine management at the International Society of Blood Transfusion's congress in Gothenburg, Sweden from June 17-21, 2023. SATO will be demonstrating its blood management automation solution at booth 1629.
PJM RFID enables RFID based blood management in our customer's appliances with no loss of storage capacity or changes to handling procedures. SATO's PJM products are designed to retrofit directly into existing refrigeration and agitation appliances. They automate compliance with auditable logs and enhance patient safety and operational efficiency with real-time inventory visibility in unmanned and remote stocktaking environments.
"SATO helps automate the rigorous task of blood management compliance with its integrated solution," explained Kevin Allart, head of healthcare strategy at SATO Holdings Corporation. "We can retrofit PJM kits in your refrigeration and agitation appliances or modular shelving units for cold rooms and freezer rooms and deliver conveyor fed tunnel readers for fast and accurate bulk processing, desktop readers, label printers and FDA approved label stock for all transfusion products."
PJM RFID is fully compliant with the ISBT Guidelines for the use of RFID in Transfusion Medicine.
For more details about PJM RFID, click here.
To speak with a local sales representative, please contact us.