SATO UK Invests in Latest Mark Andy Presses for Performance Excellence
19/06/18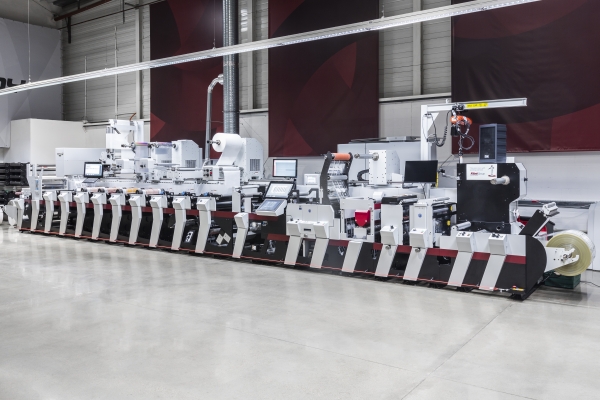 SATO UK, a leading provider of labelling and auto-identification solutions for the UK Retail, Food & Drink, Industrial and Healthcare sectors, has invested over £1 million in new state-of-the-art production capabilities at its recently opened Harwich site.
Incorporated in to the company's 35,000ft2 manufacturing and warehousing facility on the east coast, SATO has recently installed Mark Andy Performance Series P3 and P5 6-colour presses to support the company's expansion in both fully printed and plain labels. SATO offers a comprehensive labels portfolio to complement its printer hardware range, as well as its DataLase laser marking business.
Commenting on the recent investment, Jason Wise, General Manager of SATO UK said: "We already had Mark Andy equipment on site as they are an approved global SATO supplier, but the business has been expanding and we felt that having complementary lines from the same machine partner would make sense.
"The Performance Series of presses offers us high-speed changeovers, cost efficient production and the high-quality output that our customers demand. Of course, having the same press technology also ensures our operators can multi-task across the lines maximising our flexibility and efficiency."
Sam Adams, Service Director, Mark Andy Europe added: "We were delighted to work with the SATO team and the installation went smoothly. The P3 & P5 presses enable SATO to deliver consistent high-quality label printing with a short web path to minimise waste in job changeovers. With sustainability front of mind in the print and labels industry, this was a particularly important feature as well as the immediate registration capability and instinctive operator functionality.
"SATO is a very busy company and a drop in, easy to use solution with maximum flexibility and efficiency was needed. We were delighted to meet the specification."
For more information on SATO and its range of hardware, software and consumable products, please visit satoeurope.com/uk