EASY-CLEAN, SAFE AND PORTABLE SOLUTIONS TO SUPPORT THE HEALTHCARE SECTOR
26/05/20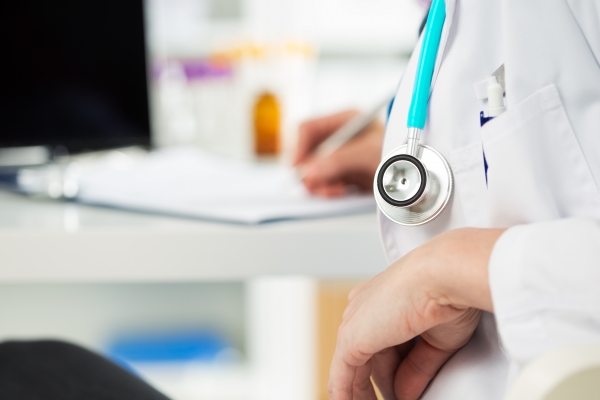 The healthcare industry is facing incredible pressures and challenges in the wake of the coronavirus pandemic. In Europe, well-developed health systems are under strain. Medical staff are adapting to a high-pressure situation that's changing every hour, adjusting the way they think and act when treating patients. Surgeries and hospitals are urging people to stay at home and follow the Government guidelines on social distancing and self-isolation, helping prevent the spread to in-patients, the elderly and those with underlying health conditions that are most at risk.
Alongside hospitals, surgeries and pharmacies, employees working in residential and retirement care homes across Europe have also had to respond rapidly to the ongoing situation by reorganising the way care is managed. In countries that have been most affected by the virus, including Italy and Spain, additional protective measures have since been put in place for the staff and the elderly to limit the spread and ensure infection control. However, access to suitable equipment to keep operations safe and efficiently running has been challenging and more needs to be done.
To support the build of new emergency facilities, such as the Nightingale Hospital in London and the Milan Exhibition Centre in Italy, and enable efficient preventative measures to be put in place, hardware and software solutions that can protect patient safety and medical records are critical during these times of crisis.
Disinfectant-ready, anti-microbial and easy-clean hardware such as the SATO WS2 Printer is designed for patient safety. Due to its compact size, this lightweight two-inch device is easy to transport and gives operators the flexibility to print high-quality ID wristbands and in-patient labels from desks or patient bedsides as required. During high pressure situations, where accuracy and speed are key, the WS2 is hassle-free, with a faster than average print speed (up to 7 inches per second) eradicating errors by drawing information from existing patient management systems.
While patient safety is of utmost importance, their comfort and wellbeing are just as vital, especially when they can no longer physically see their loved ones. To help patients feel comfortable and well looked after by healthcare workers, extra soft wristbands such as the TT Line Wristband that are latex and iron-oxide free are ideal for long-stay patients. Designed by SATO, these wristbands feature a security ribbon to conceal patient ID for additional protection and a secure clip closure with antimicrobial technology. With its resistance to water, soap and hand sanitiser, the TT Line Wristband is both robust and durable to increase patient comfort during a difficult time.
When it comes to testing in-patients and staff for symptoms of the virus, portable printer systems are a major benefit. The SATO PW2NX for example, is a compact and lightweight mobile printer that staff can easily use on the move, between departments and in testing facilities for immediate swab labelling. Thanks to its robust design and polycarbonate shock resistant body, the printer can be safely dropped from 2.5 metres without breaking or resulting in damage to any internal components. In addition, the PW2NX is compatible with SATO Online Services ('SOS'), enabling our technicians to support healthcare workers remotely, should an issue occur, making it one of the most reliable and secure printers to combat today's challenges.
Suppliers across the globe are ready to step in and help frontline workers combat the outbreak. In Australia, telecoms providers are waiving phone bills for healthcare staff, while the Red for Unity campaign – which originated in Massachusetts, US – has seen people place red hearts on their windows as a show of support. In the UK, rainbows are appearing on windowpanes and every Thursday evening at 8pm the 'clap for carers' takes place on the doorsteps around the country.
Just like the rest of the world, SATO is doing everything we can to support this sector. Between delivering on-demand solutions to increase patient safety and security to keeping in touch with our partners and customers every day to ensure we meet today's challenges head-on. For the healthcare worker, it's just another day. But for the rest of the world, it's solidarity in support.
If you need any assistance on health and safety management in the healthcare environment, we're here to support you at: https://www.satoeurope.com/contact/.
Latest Events
All Events

09 Nov 2021 - 10 Nov 2021
SATO will be present at The Restaurant & Takeaway...
All Events