How SATO antimicrobial printers can strengthen business safety measures
15/02/21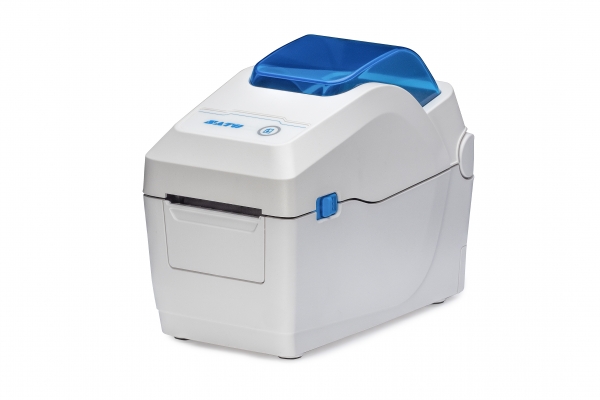 The ongoing COVID-19 pandemic has brought about change across all industries and sectors. From social distancing measures and the wearing of personal protective equipment to enforcing one way in/out systems, every business has changed the way they work in the new normal. For many, this has meant higher labour costs to maintain strict hygiene and sanitisation measures. Some hardware, for example, hasn't been manufactured to withstand such stringent safety measures, leading to technical and user-based malfunctions, discolouration or odour issues. Alternatively, other businesses are limited by their inefficient processes, wasting time and valuable resources to complete the job at hand. So, how can your business strengthen its safety measures effectively?
Understanding antimicrobial coatings

Antimicrobial coatings have been used for years to hinder the growth of pathogens. Between increasing the surface's durability and corrosion resistance, to their innate ability to withstand harsh disinfectant chemicals, antimicrobial coatings are a superb way to help stop the spread of bacteria and viruses from an infected surface to a clean one. When it's not possible to continually clean the device, object or surface after every use, coatings that contain silver nanoparticles or copper (and its alloys) can destroy or deter growth with their natural antimicrobial elements. In fact, the Environmental Protection Agency, which regulates antimicrobial agents and materials in the US, found that copper alloys kill more than 99.9% of disease-causing bacteria within two hours, however this did require regular cleaning over time.
When touchpoints such as door handles, smart screen technology and medical devices are designed with antimicrobial coatings or casings they can significantly reduce maintenance costs, increase the lifespan of objects and potentially reduce the environmental impact for a range of industries including medical facilities, food, retail and manufacturing.
Introducing the best antimicrobial printers from SATO
To protect employees, customers and a wide range of users, we've incorporated antimicrobial technology in several SATO printers. Compact desktop printers, such as the WS2, feature disinfectant-ready antimicrobial casing that's perfect for the healthcare setting. Its easy integration with existing healthcare systems, combined with ability to eradicate errors from manual operations, ensure complete accuracy and consistency of printed patient data. With faster than average print speeds of up to 7ips, the WS2 is an on-demand printer any healthcare business can trust.
For foodservice and retail settings, the FX3-LX is a great standalone thermal printer, which also offers antimicrobial casing to prevent contamination and deliver hygiene control. Due to its 3-inch compact design, the printer is widely used for its excellent portability, ease of printing and splash proof design. Since the FX3-LX can be accessed without a PC via Application Enabled Printing (AEP), it's both easy to use and understand when utilised in fast-paced hospitality settings.
Other antimicrobial printers to consider depending on your industry is the compact 4-inch desktop CT4i for high performance and versatility, the 2-inch desktop CG2 for affordable convenience, and the 2-inch intuitive TH2 known for its effortless label printing for complex operations. Of course, all printers are certified to comply with antimicrobial activity guidelines by adhering to JIS Z 2801:2010 / ISO 22196 standards.
The best way to clean antimicrobial printers

As experts in auto-ID and labelling solutions, we know that cleaning electrical devices may require the use of specific certified cleaning products. To ensure antimicrobial surfaces deliver long-lasting performance, here are a few useful tips from the SATO team:
Make sure the printer is off and unplugged before cleaning
Spray a SATO-certified cleaning product (featuring Isopropyl Alcohol (IPA)) onto a lint-free cloth and gently wipe printer surface. Never spray directly onto the printer!
Avoid using wipes or cloths that are too wet, or rough cloths or paper towels as they risk scratching the surface
Avoid using harsh cleaning agents such as bleach or ammonia as it could cause printer surface damage
So, with the benefits of using antimicrobial solutions clear, it's understandable why more and more businesses are utilising printer devices from SATO to help strengthen their safety measures.
For more information on antimicrobial solutions or to explore your options with SATO, contact us at: https://www.satoeurope.com/contact/enquiry-form.php.
Latest Events
All Events

09 Nov 2021 - 10 Nov 2021
SATO will be present at The Restaurant & Takeaway...
All Events