How SATO can support the European HoReCa industry during challenging times
08/02/21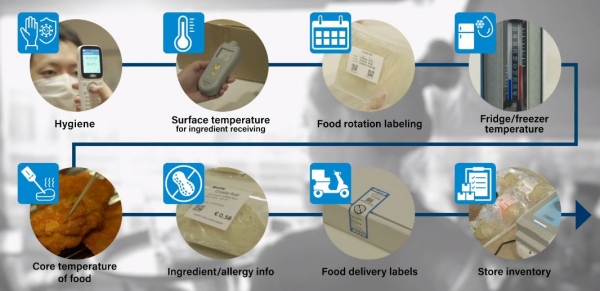 How SATO can support the European HoReCa industry during challenging times
The hotel restaurant and café industry (HoReCa) industry across Europe has suffered greatly over this past year. Between February and April, during the first country-wide lockdown due to the Covid-19 pandemic, the European Union reported that the industry suffered a 79.3% decline in production[1]. Overall, experts are stating that sales are down by 40% compared to 2019 with approximately 30% of restaurant establishments set to close[2].
According to the restaurant lobby group FIPE, in 2020 more than 400,000 employees of restaurants and cafés in Italy became unemployed. In Portugal, the AHRESP restaurant association reported that restaurants lost more than half their revenue, while in the Netherlands more than 60 Dutch bars and restaurants petitioned to overturn a month-long closure to resume activity. Yet there is still hope. Amidst adversity, restaurant chains have opened delivery services and dark kitchens. For example, London-based kitchen startup, Karma Kitchen, has opened many new sites across Europe to provide thousands of food businesses with kitchen space – thanks to a Series A funding round of £252 million[3]. However, with such uncertainty and a challenging year ahead, how can we begin to turn the tide? At SATO, we believe there is a way.
To ensure the safety of food service staff and customers, restaurants must establish Covid-secure facilities and maintain high standards of these precautionary measures to reduce the spread of the virus. Regaining the trust of customers and encouraging households to interact in a dine-in facility is also part of the challenge too. From using social distancing markers and sanitisation stations to enabling the use of an effective track and trace system, there are plenty of ways front of house can showcase its safety measures. But what about the back of house staff? Can customers be confident knowing that restaurants are doing all they can to limit the spread between employees?
Introducing the FX3-LX
That's where the SATO FX3-LX multi-application labelling solution can help. As a single label printer for all food store and kitchen operations, the intuitive 3-inch, anti-bacterial device comes with eight functions to ensure restaurants and food industry areas remain Covid-secure. Kitchen staff no longer need to hand-write certain tasks or complete them separately when everything is available in one place. In addition, restaurateurs can expect the following from the FX3-LX:
Excellent hygiene tracking capabilities
Temperature scanning devices can be connected to the FX3-LX to record employee health status on arrival at work. With all data recorded automatically, easy export options and video hand-washing tutorials, safety is a clear priority.
Accurate and controlled temperature readings
By connecting a thermometer as a peripheral device to the printer, the surface, fridge / freezer and core temperature of ingredients can all be accurately verified with printed labels in accordance with HACCP. Perfect for the chef garde manger.
The FX3-LX automatically calculates and prints best before, use by, expiration or sell by dates and comes with label usage tracking as standard, so restaurateurs can automate and manage food safety procedures quickly and easily. In addition, easy product menu navigation enables staff to print critical allergen and ingredient information and tamper-proof linerless labels are available, ideal for food deliveries.
Keeps track of inventory storage
Understand when a menu item is '86'd' immediately with a fully trackable inventory list on the FX3-LX. Simply scan a product to see how many are available and easily know when your stock is low.
For a closer look at the FX3-LX's benefits, watch our latest video below.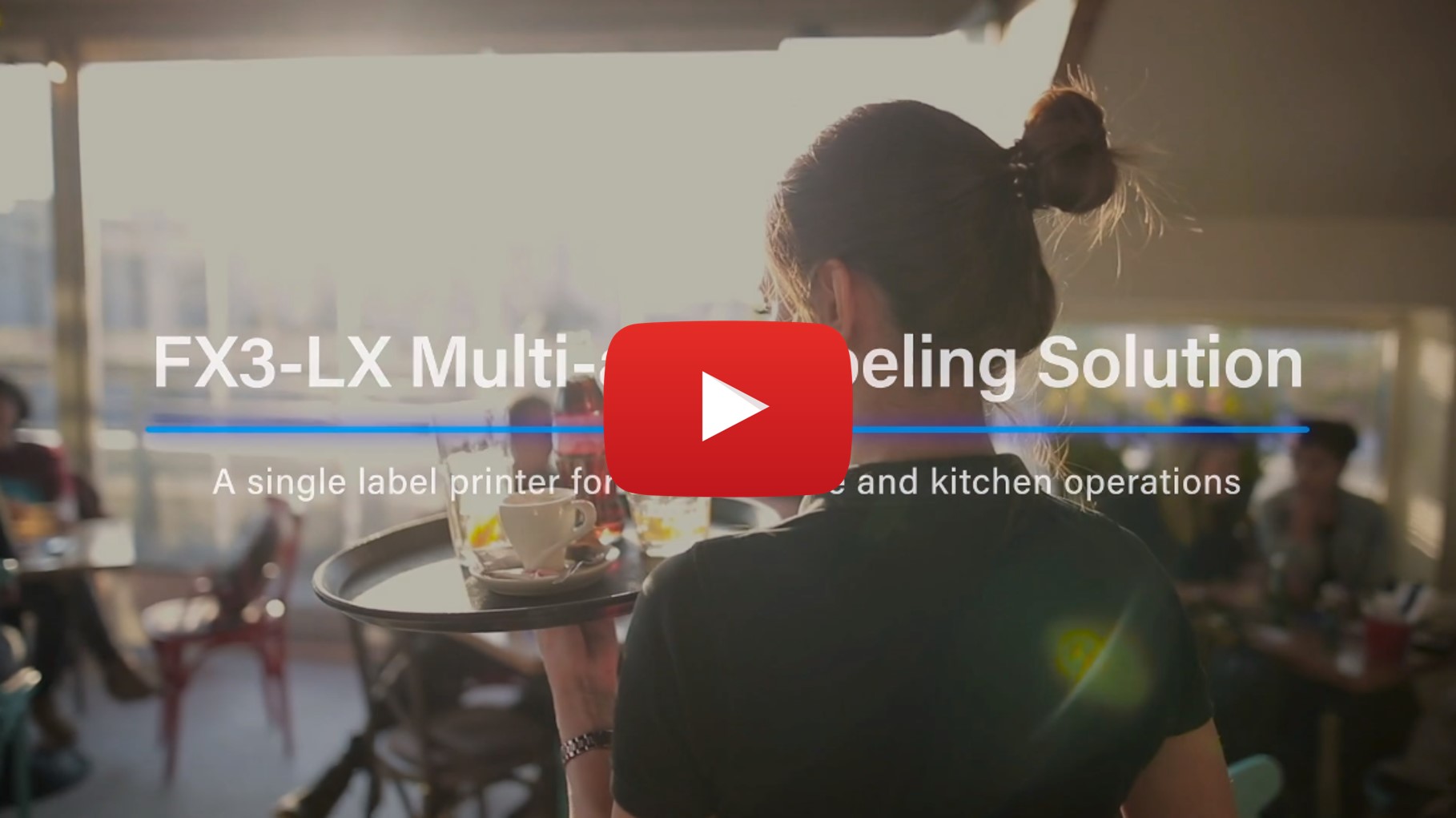 Despite the challenging times that lie ahead, the restrictions will soon lift – and when they do, the HoReCa industry will be ready. Whether that's by evolving in a hybrid restaurant and delivery service or by using solutions like SATO to help them work safely, effectively and swiftly.
For more information about SATO solutions that can facilitate your HoReCa business, contact us.
References
AP News, Virus is pummeling Europe's eateries – and winter is coming, October 2020. https://apnews.com/article/business-virus-outbreak-brussels-belgium-europe-7203f0b4e05e9d31e6ae63b88d424423
Revenue Management Solutions News from Europe: What does the restaurant industry look like now?, August 2020. https://www.revenuemanage.com/en/covid-19/news-from-europe-what-does-the-restaurant-industry-look-like-now/
Sifted, How rental kitchen startup Karma Kitchen raised £252 million when it set out to raise £3m, July 2020. https://sifted.eu/articles/karma-kitchen-raises-252m/
Latest Events
All Events

09 Nov 2021 - 10 Nov 2021
SATO will be present at The Restaurant & Takeaway...
All Events