SATO and LRS develop new app to improve labelling efficiency and accuracy
15/08/17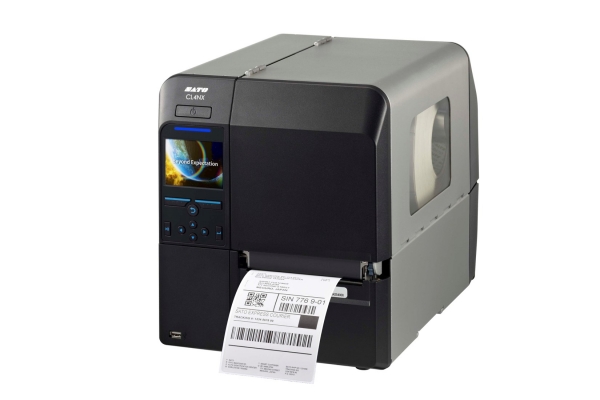 SATO, a leading global provider of Auto-ID solutions that empower workforces and streamline operations, has collaborated with enterprise output & print management software provider Levi, Ray & Shoup, Inc. (LRS) to develop a new application that eliminates the likelihood of duplicate or unprinted labels following an interruption to the print process.
The new app improves efficiency and reduces labelling errors by enabling VPSX® bi-directional PJL controlled delivery of data to SATO® CLNX series label printers. This capability enables the printer to pick up precisely where it left off if the process is unexpectedly interrupted, without the need for human intervention.
From hospitals to logistics, labels are crucial to business processes. They enable vital information to be transferred through the supply chain, enabling tracking and tracing of everything from essential medicines to automotive parts. Duplicate labels or unprinted labels therefore represent a major cause of inefficiency that can have severe and expensive consequences.
Using the new SATO app and LRS® VPSX Bi-directional PJL delivery will give customers unprecedented control and assurance over their label printing; both preventing problems and providing automatic recovery following an interruption. VPSX Bi-Directional PJL facilitates guaranteed delivery of print data to devices and monitors on a page by page basis, allowing the device to notify VPSX when a print job has physically been printed. In the case of device failure, the print run can automatically be restarted from the page where the failure occurred, eliminating duplicate labels.
The app is fully compatible with SATO's unique AEP (Application Enabled Printing) technology. It is easily installed directly onto the printer via USB or internal network and takes complete care of all communication in PJL using the LRS solution. This app does not interfere with any other printer functions, so the printer can be used within the customer's environment with confidence. Updates and additions can also be incorporated into the app and then rolled out from a central environment control centre, making the print function flexible and responsive to evolving customer requirements.
Furthermore, additional apps can be generated using AEP technology in order to enhance the tasks the printer can undertake. These might include polling additional data for other purposes or using the printer's display to relay additional commands to the operator.
For more information about LRS, visit www.lrsoutputmanagement.com.
For more information about SATO, visit the company website at www.satoeurope.com.


About LRS
LRS is a privately-held U.S. company with corporate headquarters located in Springfield, Illinois, USA. Remote offices are located throughout the United States and in key geographic regions around the world including Cheltenham, UK. More than half of the Fortune 500 and Fortune 500 Service companies rely on industry-leading LRS solutions, with products in use in over 30 countries. LRS keeps their businesses running with robust, highly scalable software that captures, stores and controls the huge volumes of document output they generate and reliably delivers it to hundreds of distributed locations regardless of format. With a ROI of less than 12 months, a 30-year track record of success and global sales and support organization—LRS is the market leader. Industry analyst groups recognize LRS as a global IT leader and Software Magazine consistently ranks LRS as one of the top software companies in the world.
For more information about LRS, visit www.LRSoutputmanagement.com.

About SATO
SATO (TOKYO:6287) bridges the last inch of the last mile for customers by integrating Auto-ID technologies and revolutionary materials to tag and track items, ensuring inventory visibility for improved user experience and business results. Engineering solutions that unleash the power of IoT, it provides value to customers in the form of accuracy, sustainability, labor and resource savings, reassurance and emotional connections. For the fiscal year ended March 31, 2017, it reported revenues of JPY 106,302 million (Euro 900 million*). More information about SATO can be found at www.satoworldwide.com or on linkedin and twitter.
*Conversion is based on an average exchange rate of 1 Euro = 118.74 Japanese Yen
Latest Events
All Events

29 Sep 2023
In a world where nothing is certain anymore, data is our only...
All Events