Seafood Supply Chains: Improving traceability with accurate product labelling solutions
22/06/21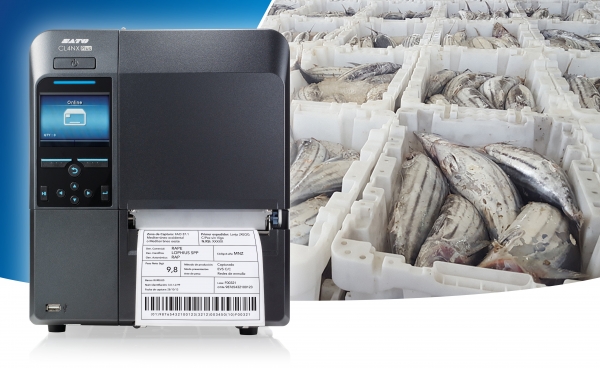 The seafood industry has been rife with mislabelling errors for many years. As the most internationally traded food commodity, the global seafood industry's supply chains are vulnerable to 'fish fraud' – a process that frequently mislabels low-value fish as high-value species. The problem is that the opportunities along the supply chain to mislabel fish is far too easy and common.
A Guardian Seascape analysis, which looked at 44 studies of more than 9,000 seafood samples from restaurants, fishmongers and supermarkets in 30+ countries, discovered that 36% of all seafood sold was mislabelled1. Elsewhere, a 2018 study that examined the mislabelling of seafood in 180 European restaurants from 23 countries found that one in every three restaurants had served mislabelled seafood to consumers2. According to the study, the highest restaurant mislabelling rates were between 40-50% in Spain, Iceland, Finland and Germany.
Unique Technology
To combat the inaccuracy of seafood labelling, companies like Organic Ocean Seafood in Canada have created pioneering DNA barcoding to show the origins of wild-caught salmon, where the fish are identified and tagged with a unique ID that includes their species name on capture3. In Europe, the Norwegian Seafood Association also collaborated with IBM to create accountable records of farmed salmon, where information is retrieved by scanning a simple QR code3.
Unique technology like this, that can effectively and accurately track and trace seafood from sea to plate, is not only what is required to improve traceability in the industry, but can also increase consumer confidence. According to a recent Deloitte study, reported by FIS, 76% of Spanish consumers have altered their purchasing habits to buy responsible fishery products4.
Consumer Appeal
As experts in auto-ID solutions, SATO recognises that streamlining supply chain operations is easier said than done, especially when navigating the complex waters surrounding current seafood regulatory requirements and certifications. For this industry, it's now more important than ever that traceability rises to the surface.
Now, consumers want to know where the seafood originated from, whether it was sustainably sourced, and how it arrived at their local fishmonger, supermarket or restaurant. They want to know if the seafood carries Marine Stewardship Council certification and if the supplier is regulated through official channels. So, how does the food industry share this story with the consumer? The answer lies in intelligent and powerful label printing solutions.
Integrated Printing Solutions
The seafood industry relies on speed. This means the SATO CL4NX Plus series is an excellent match. Not only does it offer comprehensive labelling capabilities, but its high print precision combined with a 16% faster print-speed than other industrial printers make the CL4NX Plus ideal for seafood sorting facilities. With 30% more ribbon and 80% more label media capacity5, the printer is suitable for labelling across the supply chain – from goods receiving, inventory management to shipping.
Since the printer is built for tough industrial use via its durable and functional design, it helps operators gain clear visibility and traceability of raw materials. With its Radio Frequency Identification (RFID) capabilities, operators can print tags that record clear and concise data that can then be read by using a peripheral scanning device. Containing information such as the species, weight, region of origin, shipping date and more, RFID tags can also be used to monitor changes in light, temperature and humidity to ensure food safety in cold chain logistics. They can even be placed in feed containers for food, tanks, pots or on the rafts, meaning RFID tags are not solely limited to dry-land areas.
A SATO Success Story
The CL4NX-J, which is a worthy predecessor to our CL4NX Plus, delivered excellent speed to market for CSN Chihou Sousei Network Co., Ltd (CSN) in Japan6. The company installed the industrial printer for a fresh seafood sorting facility at Tokyo's Haneda Airport, utilising its barcode scanning capabilities to provide ultra-fast fish delivery. Information such as variety and weight of the fish was printed onto the label and shipped to restaurants in the area, as well as to consumers purchasing from its online store. The system allowed fresh fish that was caught that day to bypass wholesale markets and reach the end user in less than 12 hours.
To improve traceability in the seafood industry, companies should look to their supply chain and discover where the vulnerabilities lie. Between product labelling and RFID technology, SATO can help simplify your labelling processes today and solve your traceability challenges as soon as tomorrow.
For more information on the SATO CL4NX Plus and how we can support in supply chain efficiency, contact us here.
References
1. The Guardian, 'Revealed: seafood fraud happening on a vast global scale', March 2021.
2. Miguel A. P, et al, 'DNA barcoding revealing mislabeling of seafood in European mass caterings', October 2018.
3. Fish Farmer, 'What's on your plate?', April 2021.
4. FIS, 'The tuna can supply with a responsible product label will grow by 40% in 2021', December 2020.
5. SATO, 2021.
6. SATO, 'SATO printing solution integrated into same-day seafood distribution system in Japan', 2015.
Latest Events
All Events

09 Nov 2021 - 10 Nov 2021
SATO will be present at The Restaurant & Takeaway...
All Events