Automated Processes
Automating the label process in the restaurant, catering or hospitality environment is critical to overall operational efficiency. The ability to remove errors, eradicate waste, spot problems before they occur and proactively manage both the operational and food safety requirements, of what can be an extremely busy business environment, can all rely heavily on appropriate labelling systems to track, trace and inform the business of what is going on.
SATO is a leader in the design and development of labelling technology for the restaurant sector. SATO understands that automating and speeding up the labelling process can save hours, not just minutes, in managing the receipt, handling, storage and distribution of goods - critical to driving overall operational efficiency, as well as managing labour.
Date labelling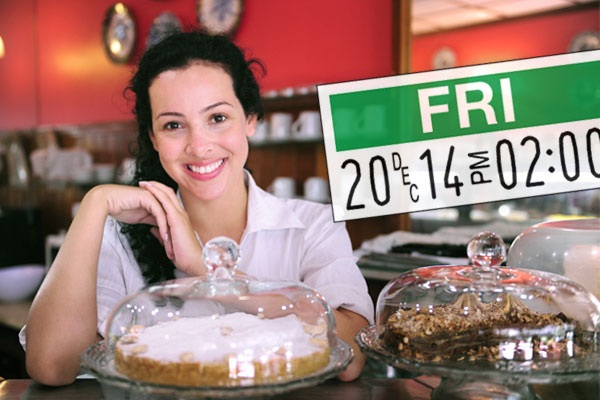 Manual labelling can create date code errors that are inconsistent, illegible or even incorrect. SATO believes that food safety regulations should be implemented easily, accurately and clearly leaving customers free to concentrate on what they're good at - producing great products for their clients.
For example, with SATO's DateRight™ labelling solution, operators can eliminate hand written logs and labels, saving time, increasing accuracy and reducing human error.
Kitchen employees do not need to memorise and calculate the expiry date of each food item - anyone can create expiry labels easily with SATO CT4-LX.
As a technology leader in the restaurant sector, SATO knows that every food establishment has unique needs and requirements. SATO therefore offers a wide portfolio of fixed and mobile print solutions, software and label capabilities, to tailor to each customer's need and supports the system with in-field technical teams experienced in the busy catering environment.
See SATO Solutions
On demand labelling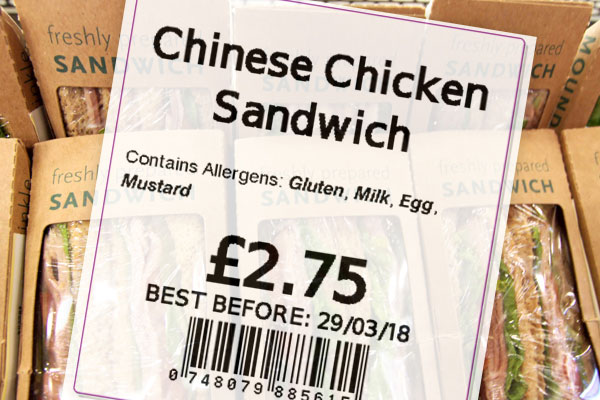 Printing labels on demand has numerous benefits to food and beverage establishments:
Reduces inventory of pre-printed labels - minimising costs and administration
Simplifies ordering - only one label SKU required, no pre-print management
Real-time customised label production - flexible response to peaks and troughs in the business day
Easier management of product skus - incoming goods to outgoing products
Sustainability - reduces material waste by avoiding over-stocking of printed labels and wasted labels that are out of date or incorrect
Flexibility - ingredients, nutritional information, allergen advice and variable data can be changed real-time saving time and money
Enables business responsiveness to compliance and food safety needs
See SATO Solutions
Ingredient and nutritional labelling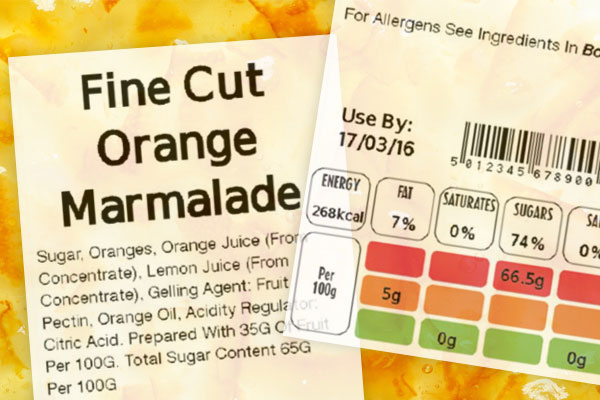 With evolving food labelling regulations are enabling consumers to have greater clarity on food and beverage ingredients, nutrition and allergens.
SATO's simple labelling solutions enable food establishments to comply with the regulations with minimal effort and produce labels which automatically and clearly emphasise the substances listed with the regulations.
The mandatory information for food labelling required today in law includes:
Name of the food
List of ingredients
Labelling of certain substances or products which cause allergies or intolerances
Quantitative indication of ingredients
Net quantity
Minimum durability date, 'use by' date and date of freezing
Storage conditions or conditions of use
Name or business name and address of the food business operator
Country of origin or place of provenance
Instructions for use
Alcoholic strength
Nutrition declaration
As leaders in labelling solutions, SATO offers its customers a wide range of print hardware, software and consumables solutions, compatible with food handling and preparation environments, to improve traceability and food safety, allowing the labelling of allergens, nutritional values and an exhaustive control of cooking processes, compliant with EU regulations.
See SATO Solutions
Food rotation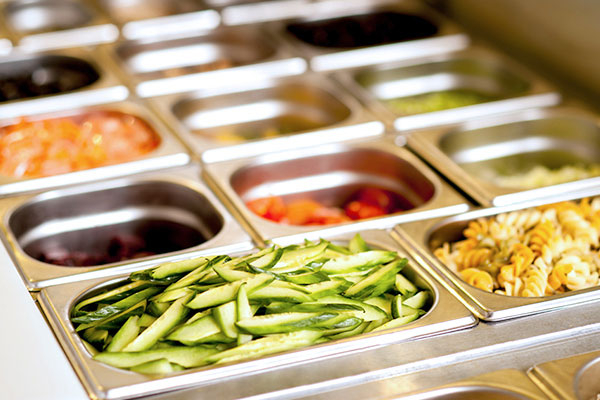 In any food-handling environment, labelling is not just required for finished products, but also for the intervening preparation and storage processes. All ingredients and products in the catering environment require tracking and management to ensure compliance with food safety laws and that expiry dates have not been exceeded.
For example, when was a product opened, frozen or defrosted? Tracking the efficacy of the product through the printing of a 'use by' label in real-time, ensures food safety, quality and waste, and therefore costs, are all managed efficiently.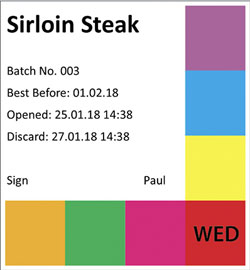 Food rotation labels are used to effectively date and manage food products in the preparation and storage processes of a catering environment. Under HACCP, commercially prepared foodstuffs that are removed from their original packaging must be clearly labelled with preparation, use by, or expiration dates, or sell by dates if they are to reach the consumer.
SATO provides a wide range of label solutions, designed specifically for kitchen use, to comply with food safety regulations and meet the needs of the food rotation process. Whether daily, use by, first used or last used printing requirements, SATO has the technology to automate and manage food rotation labelling quickly and easily.
See SATO Solutions
Food loss reduction and waste management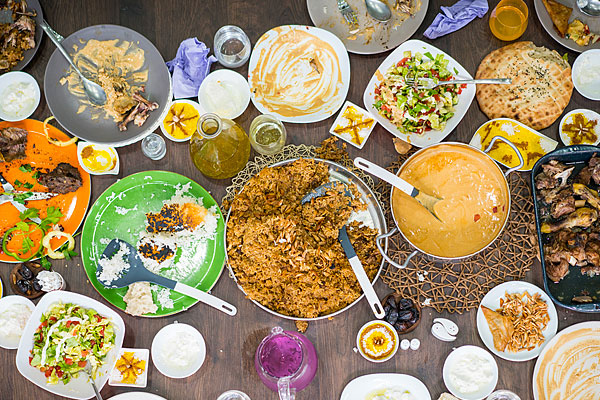 With over 88 million tonnes of food wasted in the EU every year, costing over 143 Billion Euros, food waste is a problem that has gained importance for consumers, governments and the media alike.
Food waste is found across the entire supply chain - from farm to fork - and represents the entire loss of resources used in food production, such as land, water and energy, unnecessarily increasing emissions of greenhouse gases.
The restaurant sector, along with food retailers, has taken up the waste issue in recent years using new donation strategies to help minimise the issue. Food is made available to end users through commercial distribution channels or redistribution organisations e.g. food banks and charities. To minimise waste with consumers in restaurants today, doggy bags are often now offered which can be labelled with SATO printers to provide regulatory compliance, safety for the consumer and avoid food waste loss in the home.
The key however is to ensure that food waste is minimised in the first place. SATO provides a range of solutions to ensure that every stage of the food preparation process can be carefully tracked and managed with efficient labelling solutions. Integrated SATO print and labelling systems can eradicate exceeded use by dates, poor storage management and over ordering of goods.
See SATO Solutions
Speciality adhesives and materials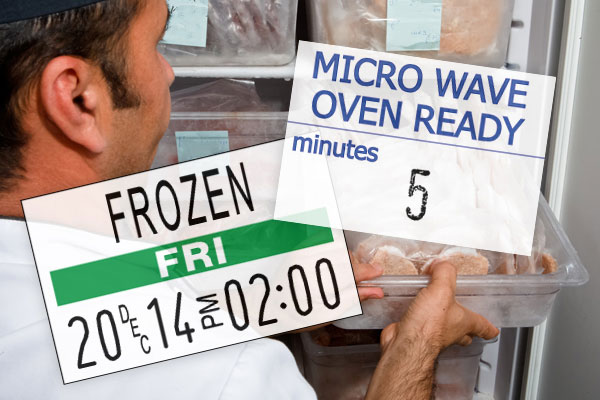 The kitchen and catering environment is a sensitive working space that requires labels designed for a variety of kitchen processes, as well as direct and indirect food contact.
Not only do labels need to ensure products are clearly and accurately labelled, but the type of label substrate and adhesive used needs to be considered from a food safety management perspective.
Overly sticky self-adhesive labels, for example, can deposit residues that harbour bacteria or can be difficult to remove in a hot wash at the end of use, and many labels cannot be used during cooking processes.
SATO offers a range of tailored label substrates and adhesives specifically designed for typical food and beverage preparation processes and storage systems:
Dissolvable labels - dissolve completely in under a minute in a dishwasher or under hot running water, with no residue, avoiding contamination issues and are completely safe for drainage systems
Labels that can be removed completely leaving no sticky residue and without any trace of adhesive on the box
Labels for chilled and frozen applications - labels with adhesives suitable for low humidity and chilled or frozen environments down to -21°C
Bisphenol A-free labels for direct food contact
Microwave compatible labels - withstand up to 203'F (95'C) for long periods
See SATO Solutions
Staff tracking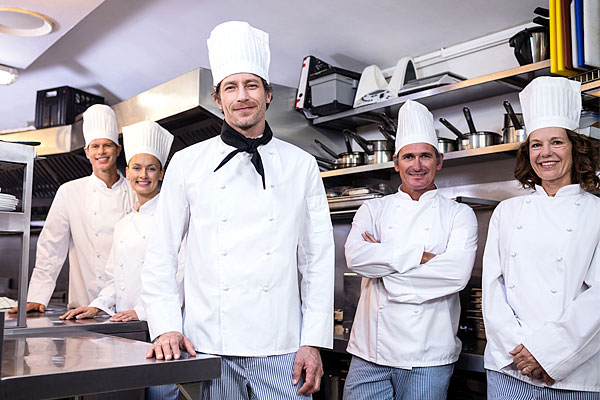 Managing the workload and efficiency of the catering environment can mean knowing where staff are at all times, what they are specifically doing and minimising time wasting and incorrect activity. Time is money and can be the key to profitability in a busy food establishment.
SATO provides a range of flexible RFID enabled and barcode solutions for staff tracking and restaurant process management to enhance health, safety and security practices:
Real-time location tracking of serving staff - no manual interventions required
Tamper proof ID badges for employees
Self service printing of temporary ID badges in seconds for visitors
Job / process tracking
Effective fire evacuation safeguarding in an emergency
SATO provides a range of tracking and tracing systems to seamlessly save time, enhance security and improve productivity.
See SATO Solutions
Staff training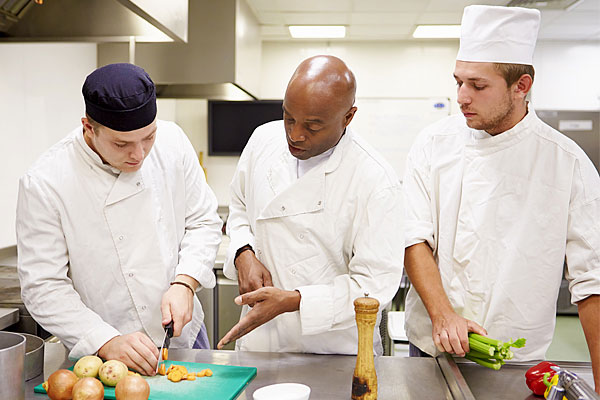 Staff turnover rates can be high in the often-temporary work world of hospitality and catering. This means staff training is a critical element of maintaining smooth professional service, as well as operational efficiency.
SATO provides a range of label printing solutions that are quick and easy to use by anyone involved in the restaurant environment, whether students, part time or foreign workers. Available in local languages, SATO printer solutions are user friendly and employees quickly learn how to operate them with a comprehensive range of tutorial videos available. Managers therefore don't waste time in 'technical' training and are freed up to run their facility efficiently while new staff quickly train to work efficiently.
Providing staff access to training videos, to keep the back and front of house teams up to date and informed on the latest products and services, enables efficient business performance.
SATO offers a broad range of labelling hardware solutions with touchscreen, user friendly interfaces that enable staff to get quickly up to speed on what is required to operate systems, saving time and eliminating errors.
For example, the latest portable label printer, SATO FX3 - LX, offers 14 different training videos including media loading, parts replacement, option installation and maintenance advice, that can be accessed wherever and whenever staff are available.
With user-friendly operation, similar intuitive feel to using a smartphone, as well as 47 languages available for multinational workforces, SATO delivers timely information, on demand, in any location.
See SATO Solutions

Can't find what you're looking for?
Contact us