Medical Devices Management
With an aging population in many mature economies, healthcare costs are rising dramatically around the world. In addition, all healthcare organisations need to keep a vast variety of medical supplies to meet the broad needs of their patients which places heavy demands on inventory control.
Governments and healthcare authorities alike are seeking ways to minimise costs, drive down waste and optimise efficiency through careful assessment of products, processes and people in their organisations.
Optimisation of inventory and prevention of waste in the medical and pharmaceutical supply chain is now key to hospital budget management and cash flow.
Whether state or privately-owned healthcare organisations, the pressure on budgets is greater than ever and managers are seeking ways to reduce costs, while continuing to operate effectively and manage patient safety and care.
Having the ability to accurately track and trace medicines, medical devices, equipment and hospital assets, real time 24 hours a day, provides greater insight to the clinical inventory and helps drive efficiency, as well as minimise errors.
SATO, a leading provider of auto identification and data collection technology solutions for the healthcare sector, partners providers to deliver streamlined, tailored print and labelling solutions, utilising barcoding and RFID technology, to enable real-time visibility of the hospital situation to enable managers to optimise their decision making, as well as their bottom line.
With barcodes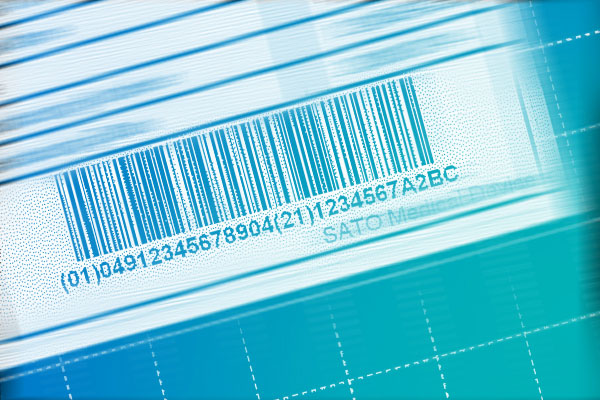 SATO, a leader in auto identification and data collection solutions for the healthcare sector, understands the importance of having reliable, accurate and up to the minute information in order to allow managers to make effective and timely decisions and manage their budgets. From the medical providers perspective, accurate patient information and closely tracking medical supplies are also critical factors in delivering the right care to the right patient.
Healthcare sector efficiency is enhanced by the rapid adoption of barcodes; making it simple to track and manage patient information and medical supplies, 24 hours a day, with real-time data eliminating medical errors and improving patient safety.
With a wide range of barcode-based data collection systems available to medical institutions to track products, assets and inventory effectively, SATO designs and develops customised data collection solutions to help manage the supply chain more efficiently, keep inventories low and protect patient safety.
Guidelines for applying standard barcodes on medical devices enable efficient and sophisticated distribution systems, efficient medical administration and traceability, as well as eradication of medical errors. Use of GS1 compliant barcodes on medical devices enables inventory reductions as well as enhancing patient safety.
The administration in procurement and management of medical devices is often manual and costly in time use, with inherent risks in errors leading to stock outs, fraud or obsolete products. By implementing a digital inventory management system, using GS1 compliant barcodes, a hospital or medical facility can quickly automate and register global trade item numbers, lot numbers and expiry dates, enabling staff to track and trace safely medical devices across the facility or network. The information developed can help staff to manage the order in which products must be used, automatically write-down products as well as reorder products from suppliers. In addition to automating the medical device management process, the system assures staff that the products required for each day's work are in stock thereby reducing the risk of postponing appointments or procedures and improving patient safety.
See SATO Solutions
With RFID technology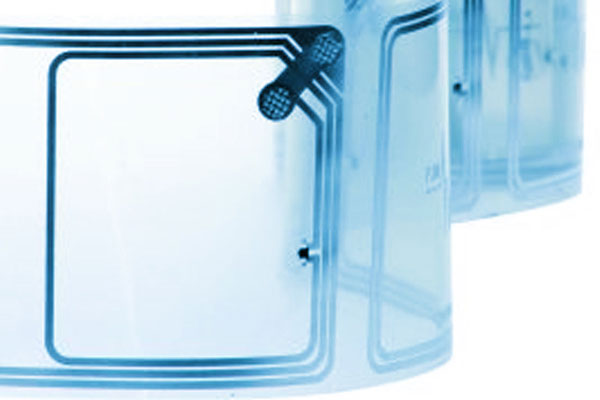 SATO is a leader in healthcare sector RFID auto identification and data collection solutions. It provides a range of printers, software and RFID-enabled label solutions to automate supply and inventory processes across the healthcare environment.
Whether managing inventory rotation, expiration dates on medicines, asset management across the hospital or monitoring movement of staff, patients and goods in the hospital network, SATO RFID solutions have the answer.
From integrating RFID tags into inventory or placing readers at entry and exit points across the hospital network, healthcare providers can gain real-time visibility of medical device and supply inventories, location of assets and patients, as well as manage compliance and regulatory requirements.
SATO offers a single point of responsibility for core RFID needs - chips, tags, readers and printers - all designed and built by the SATO team. Integrated solutions, cutting edge technology backed by excellence in technical customer support; talk to SATO about your RFID requirements.
See SATO Solutions
RFID implant management solution for suppliers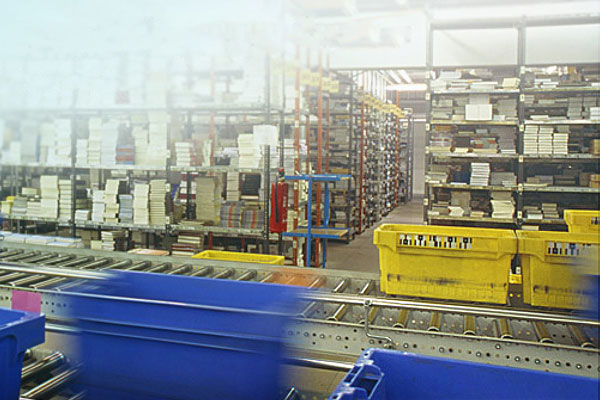 PJM Orbit
A RFID medical device loan-kit management solution for suppliers, using SATO's unique Phase Jitter Modulation (PJM) technology, a RFID technology that can rapidly identify large volumes of tagged items stacked or stored in any physical orientation.
PJM Orbit® is a single PJM RFID solution to manage a loan kit business. It consolidates loan kit booking system, preference management, kit dispatch, return reconciliation and usage reporting, all into one solution.
PJM Orbit® incorporates software, developed in close cooperation with global implant companies, and SATO VICINITY's industry tested PJM RFID readers and tags. It is the only complete system, designed from the ground up, to run RFID enabled orthopaedic loan kit operations.
SATO VICINITY's PJM technology is the industry standard RFID solutions for medical implant suppliers throughout Australia and New Zealand and SATO has successfully implemented PJM RFID technology for global orthopaedic implant companies since 2005.
Key Benefits
Drastically reduces the time and cost of kit logistics
With up to a 75% reduction in time spent from receipt of booking to dispatch, picking and packing loan kits with PJM Orbit® is highly efficient. Shorter lead times result in the ability to fulfil more orders when fast delivery is critical
Time consuming barcode scanning no longer required
Verification processes reduced and expedited
Up to 90% labour savings in dispatch and return
100% Shipment Accuracy
Comprehensive surgeon and hospital preference management enables accurate maintenance and verification. PJM Orbit® prevents shipment of:
Recalled or discontinued items
Expired items
Extra items or kits with missing items
Improved Customer Service
Provides consistently accurate and on-time shipments to hospitals, virtually eliminating the occurrence of incomplete bookings or bookings with errors
Dramatic reduction in usage disputes with hospitals
Hospitals using PJM Assure® can immediately identify errors with returned kits and reconcile their usage before kits leave the hospital
How to Get Started with PJM Orbit®
Import your existing data
Export your item master, surgeon, hospital and preference data from your existing ERP system and import it into the PJM Orbit® application database
Tag the inventory
Apply a PJM Tag® to each implant. The PJM Orbit® application will link the tags unique serial number to the physical product. The application will intelligently decode the product barcode and extract the item code, lot or batch number and serial number
Application and hardware installation
PJM Orbit® is a web-based application. It can be hosted on site or in a secure data center. Tunnels and desktop readers are connected to your LAN via Ethernet.
The implants loan-kits management solution is also available based on UHF RFID technology. Please contact your local SATO for more information.
Request more information or check satovicinity.com
See SATO Solutions
RFID implant management solution for hospitals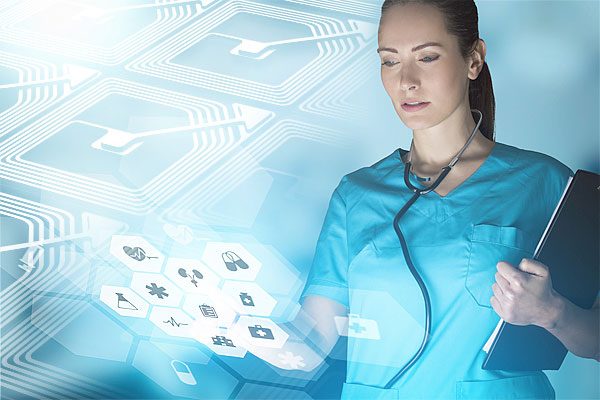 PJM Assure
A RFID implant loan-kits management system for hospitals, using SATO's unique Phase Jitter Modulation (PJM) technology, a RFID technology that can rapidly identify large volumes of tagged items stacked or stored in any physical orientation.
SATO PJM RFID technology is a tried, tested and proven solution delivering positive outcomes to hospitals for better management of loan kit receipt and return.
Approximately 80% of orthopedic implant loan kits in Australia and New Zealand are now tagged and tracked with PJM RFID and world leading implant suppliers, as well as 70 major hospitals, use PJM RFID to deliver accuracy, efficiency and greater service to their customers.
Key Benefits
Improved patient safety
Every scanned item's expiry date is validated, preventing expired implants being consumed
Ensure all items that should be available for surgery, actually are available for surgery - SATO Orbit and Assure implant management systems verify the delivered implants against the Surgeon's 'Preference' or list of items the surgeon requires
Enhanced receipt and dispatch process with speed and 100% accuracy
Reduce receipt of complex kits from hours to minutes
Eliminate errors
Dramatically reduce subsequent inquiries and disputes relating to implants used/billed
Faster automated returns reconciliation
Automated kit return processing means kits can be processed and picked up much more quickly
Eliminate kit bottlenecks and free up space and time
Prevent shipping errors. No more returning the wrong items. PJM Assure® is flexible and allows items to be exchanged to deal with complex theatre scenarios with mixed consignment and loan kit inventory, and multiple similar surgeries, but an audit trail and clarity is provided
SATO customers are reducing inquiries and disputes by over 90% by using PJM Assure®
Provides a complete solution
With suppliers worldwide embracing PJM Orbit® systems, SATO can provide turnkey solutions to hospitals and orthopaedic implant manufacturers and distributors.
How to Get Started with PJM Assure®
Hardware
A PJM RFID tunnel is all that is required to quickly reconcile items received on bookings. Easy installation and operation drastically reduces the time valuable staff spend counting and verifying loan kit deliveries
Software
PJM Assure® is a web based software. It can be hosted on site or in a secure data centre. Tunnels and desktop readers are connected to your LAN via Ethernet
The implants loan-kits management solution is also available based on UHF RFID technology. Please contact your local SATO for more information
Request more information or check satovicinity.com
See SATO Solutions
New ways of managing inventory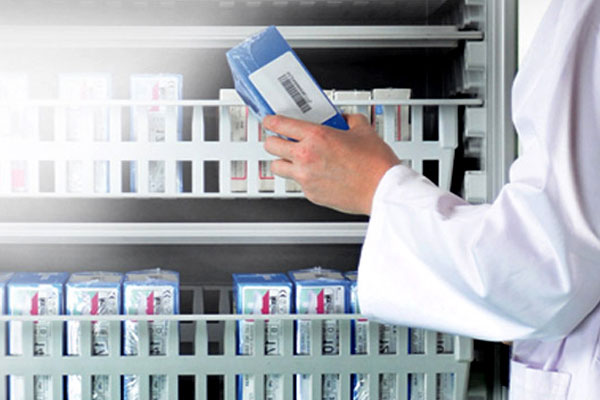 By automating the inventory management process in healthcare organisations large or small, the need for labour-intensive manual processes can be reduced and the likelihood of human errors minimised reducing costly mistakes. Automated clinical documentation and asset tracking further increases the efficiency of a hospital's inventory management and leads to additional time, efficiency and cost savings.
Introducing all-new RFID Cabinets powered by SATO PJM Technology
Real-time stock control management solution for critical inventory.
How much could you save if you could have instant, precise inventory information from anywhere in the world? What if you could also enforce First In First Out operations and keep a record of who accessed your stock?
RFID Cabinets powered by SATO PJM technology deliver unprecedented real-time inventory accuracy and accountability in a simple, interactive package that can improve operations while it delivers accuracy.
Key Benefits
Modularity - Available in 2 sizes: desktop for clinics and dental offices and on wheels for large hospitals
Instant visibility - Can be connected to any PC, tablet or smartphone to view the inventory in real time
Accountability - RFID access control tells you who did what to your inventory
Auto-Lock - Electronic lock prevents user error and increases security
Built in FIFO compliance - On-board Android system mandates First In First Out operation
No need to rearrange items - Read items regardless of their orientation, even when closely stacked
Real-time inventory - Complete inventory count in 15 seconds
ISO Interior - Compatible with existing baskets and shelves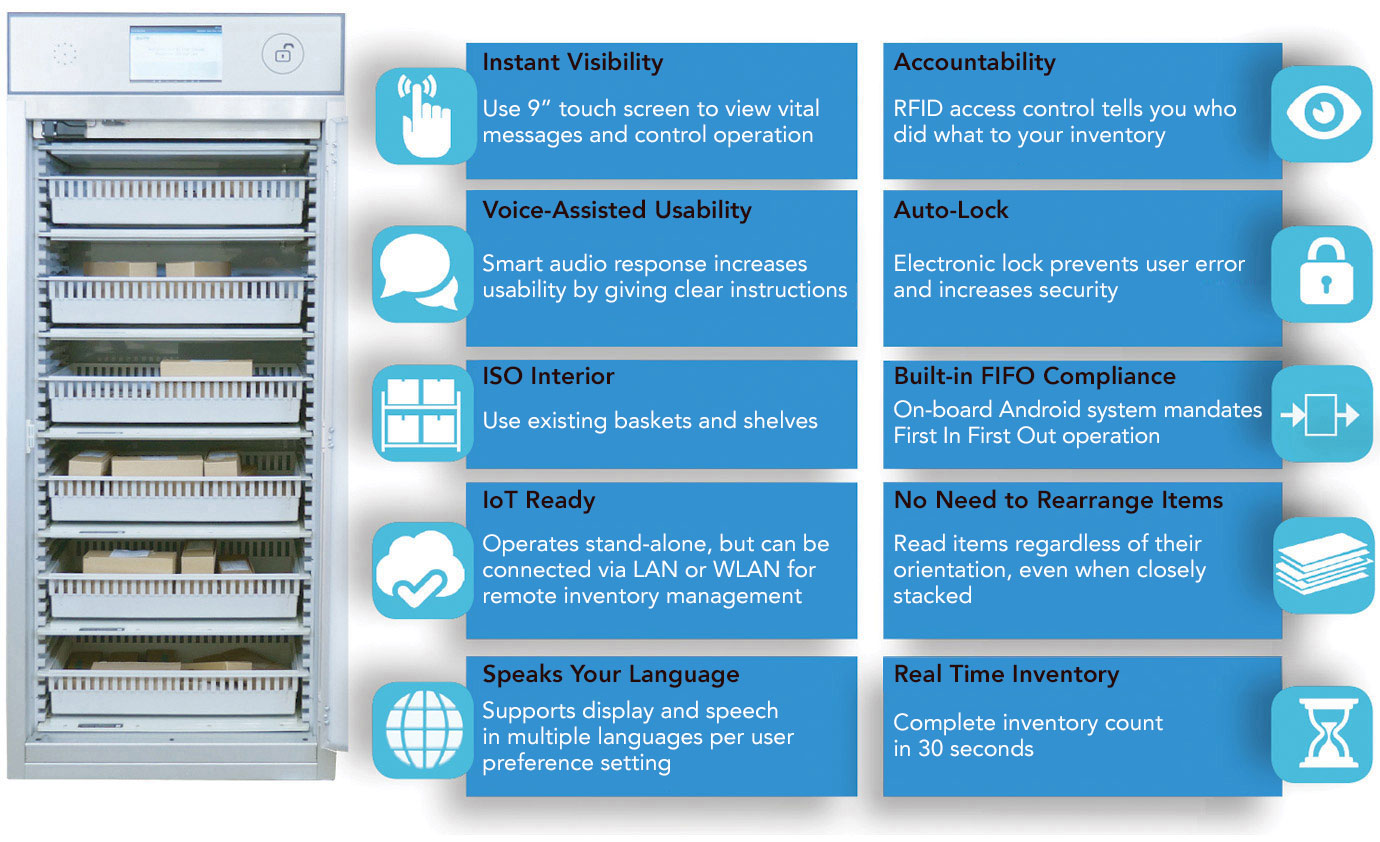 Request more information or check satovicinity.com
See SATO Solutions
RFID blood safety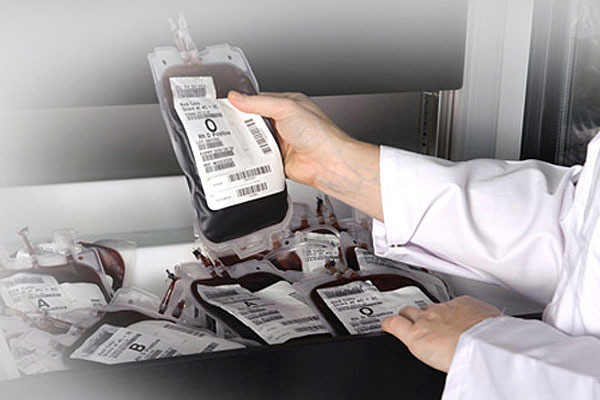 Introducing PJM Blood Safety
Reliable and accurate tracking of blood supply chain and inventory.
Unlike other types of RFID technologies, PJM RFID is entirely unaffected by blood which makes it ideal for tracking of liquids.
PJM RFID provides high speed, reliability of operation and 100% accuracy for blood tracking.
SATO's industry leading RFID Tunnel and Fridge readers provide reliable and 100% accurate tracking of blood supply chain and management of blood inventory.
SATO PJM Tags® technology allows whole blood, plasma, platelets and other related products to be tracked as bulk shipments, or closely stacked in cool storage, without any reduction in performance.
Key Benefits
Reduced blood product wastage
By providing full supply chain visibility, reduce wastage from shipping errors
By having full visibility of cold chain compliance within blood processing centers, blood banks and hospital wards, unnecessary disposal of units can be dramatically reduced or eliminated
Identify potential for wastage before it is too late. If blood has not arrived at its destination in a timely manner, an alert can be activated
Real-time visibility of national blood stock enables reduction in inventory levels through more efficient use of existing stock, increased confidence in ability to supply, and reduced need for "safety stock" at a local level. Reduced inventory means reduced wastage
Increased patient safety
Better assurance of blood product quality
High level automated verification reduces potential for blood handling errors
PJM RFID eliminates barcode scanning errors
Increased efficiency of your supply chain
Know where blood units are at each stage of the supply chain
Automated and accurate picking and packing processes - remove manual scanning and eliminate shipping errors
Reduced time-to-freezer for Plasma improves product quality
Greater visibility of fate-of-unit
Provides an automatic audit trail of blood units as they move from the blood processing center, to the laboratory and remote fridges
No manual counting and verification required
Reduces workload of staff to record unit movements
Request more information or check satovicinity.com
See SATO Solutions
UDI compliance & label validation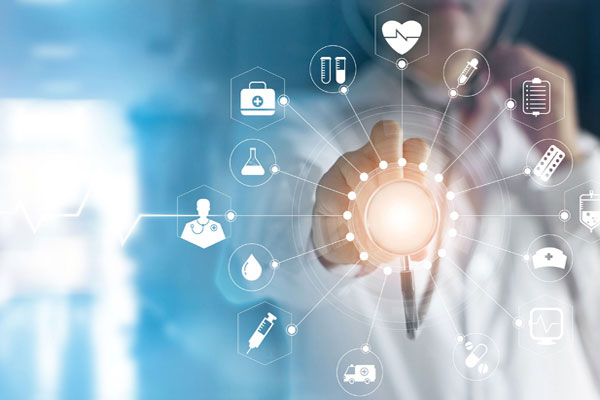 The Unique Device Identification (UDI) system is a global solution for product identification which should eliminate the differences between geographies and jurisdictions on barcode and serialisation management; offering significant benefits to manufacturers of medical and pharmaceutical goods, users, patients and regulatory authorities alike.
The basic UDI system:
Assign a UDI, a globally unique but standardised identifier, to a medical device
Place the UDI on the label, package or product in both plain human readable text (HRI) and in the appropriate form or type of automatic identification and data capture data carrier (AIDC)
Apply direct marking for the device which is intended to be reused or reprocessed
Submit the required data related to the product to the globally accessible database (USA FDA Global UDI Database or GUDID)
SATO Inspection Solution
SATO offers various ways to easily inspect printed labels, ranging from a simple barcode verification system provided by Datalogic and available on both CL4NX Plusand CL6NX series, to a full label verification including OCR (optical character recognition) and OCV (optical character verification) inspection available on the CL4NX Plusseries. Please check below for more details on the accessories we can offer with our partners.
Barcode Verification System
Compatible with both CL4NX Plus& CL6NX series
Easily verify barcode data integrity
Void mark & reprint functions
Compact & low-cost
Label Full Inspection System
Compatible with CL4NX Plusseries
100% inspection of the label
Full ISO/ANSI based verification of 1D and 2D codes
OCR + OCV inspection
Compact
Includes verification software application from Microscan (© 2018 Omron Europe B.V.)
See SATO Solutions

Can't find what you're looking for?
Contact us