Nicelabel 10 - Next generation labelling software from an easy-to-use label designer to a label management system that digitally transforms the entire labelling process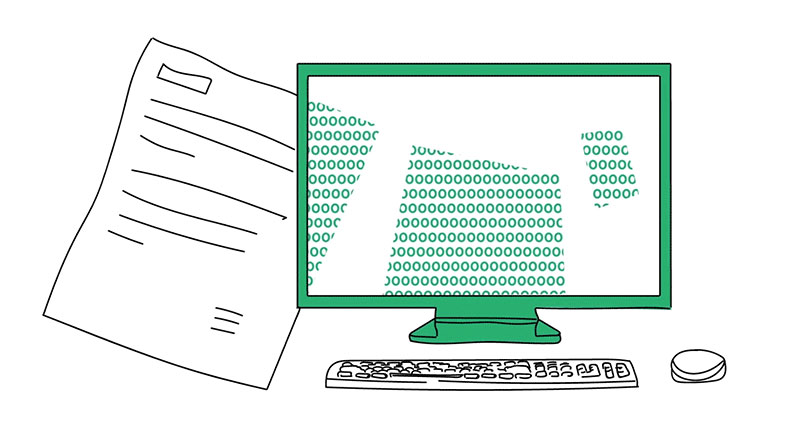 Every day, NiceLabel solutions help customers streamline their business with barcode and RFID technology.
In addition to label designers NiceLabel provides tools that allow you to easily create purpose-built printing solutions.
Only purpose-built solutions eliminate human error and increase productivity.
Reduce the complexity and costs of labelling like hundreds of thousands of businesses in all industries - with NiceLabel.
Find the solution that best meets your needs

Take a minute to answer seven questions about your labelling requirements and we'll recommend a product that fits your environment.
*LabelGallery has been discontinued and replaced by NiceLabel
**For more information about NiceLabel upgrades or download previous versions of NiceLabel, please visit their website
Quickly design and print barcode labels without IT help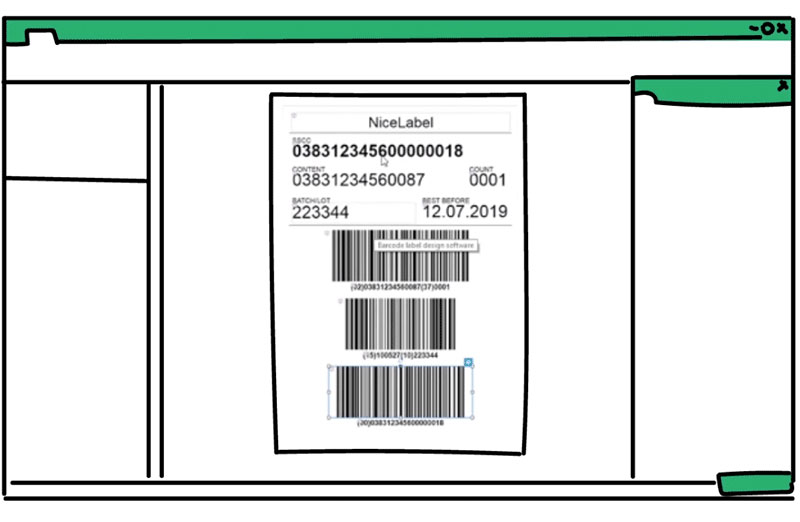 Get started and finished with label design today
The NiceLabel designer delivers a familiar Microsoft Word-like user experience. This means anyone can quickly design professional labels without previous knowledge of barcoding or designer training.
Compare software solutions (Designer Express, Designer Pro, Powerforms Suite)

Print accurately and consistently without printing errors
Printing labels with dynamic data is different from printing other types of documents. The labelling system needs to enable production and warehouse staff to print quickly and without errors. NiceLabel comes with an all-in-one printing form that helps users print accurate labels without the risk of error.
Learn more about error-free label printing
Streamline your labelling and improve print productivity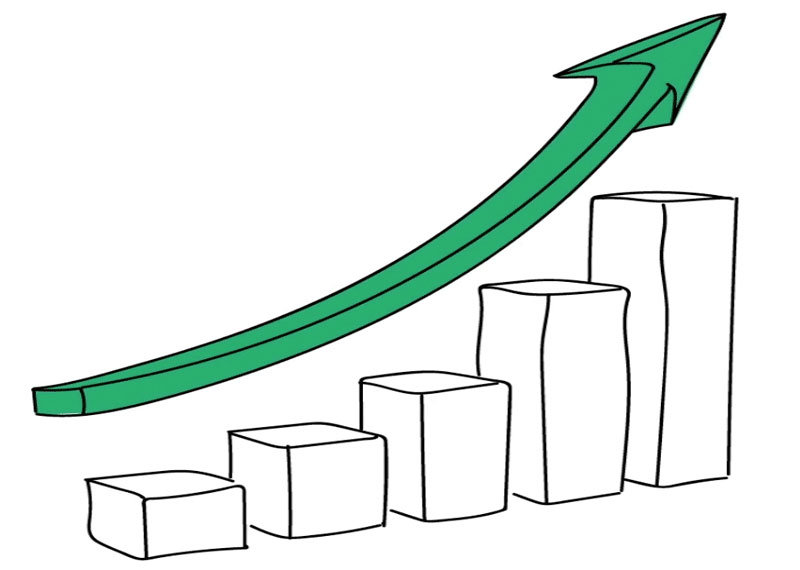 Eliminate printing errors and improve print productivity
The true cost of labelling is the cost associated with printing errors, mislabelling and even product recalls or fines. Other costs that should also be taken into account are labour and training. Best practice is to minimise these costs by integrating and automating label printing with your existing business applications or, for manual printing, customising the printing interface to the user's and the processes' needs.
Learn how to maximise printing productivity
Manage your entire labeling process and users for maximum print productivity

A next-generation all-inclusive label management system
The NiceLabel LMS is a next-generation all-inclusive label management system for businesses that operate a quality management system and for regulated enterprises. The NiceLabel LMS includes everything you need to standardise, centralise and control your labelling.
The NiceLabel LMS includes a label designer, application builder, document management system, web printing system, integrated printing system, a non-production environment and a change and transport system.
It is scalable from five users to many thousands of users and can be extended to remote locations, suppliers or contract manufacturers.
Learn more about all-inclusive label management system
NiceLabel Label Cloud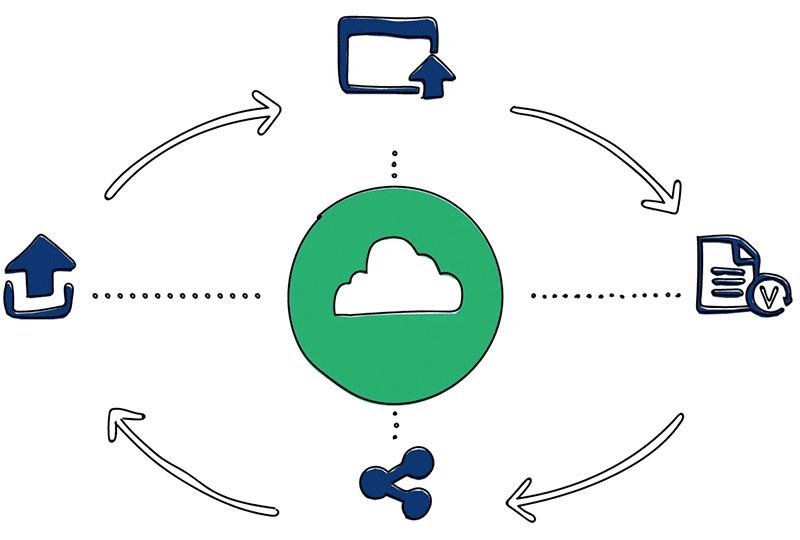 The fastest way to digitally transform your labelling
Label Cloud is a cloud-based version of the NiceLabel Label Management System. It enables you to reap all of the benefits of digitally transforming your labelling, including lower costs, improved quality assurance and a faster time-to-market, without a significant upfront investment.
With Label Cloud, you get an ROI in less than 6 months, and a quick, efficient way to scale standardized labeling to your entire organization and external business partners.
As well as Label Cloud, we also offer On-Premise solutions
So which do you go for - CLOUD or ON-PREMISE?
NiceLabel offers various software solutions, both cloud-based and on-premise, that help users create and manage professional-looking labels. Factors that should be top of mind when choosing include accessibility, scalability, and security.
If accessibility and flexibility are the priorities, the cloud versions of NiceLabel, such as Cloud Essentials, Cloud Business, and Cloud Compliance, are a great option. Cloud software lets users access their label designs and print history from anywhere with an Internet connection. And it's scalable, so users can add more printers or users as their business grows.
However, some users may prefer the added security of on-premise software, such as LMS Pro or LMS Enterprise. Here, users' data is stored on their own servers, offering an added layer of security and control over access to the data.
In conclusion, the choice depends on individual needs and priorities. Cloud software is more accessible and scalable, while on-premise software offers added security and control over data.
Find out more about Label Cloud
Compare cloud labelling solutions
Compare on-premise labelling solutions
NiceLabel Upgrade and Support
The latest generation Nicelabel 10 was launched on 14 Nov 2018.
Please note Nicelabel 10 and NiceLabel 2017 cannot coexist on the same system (PC). When you upgrade to Nicelabel 10, NiceLabel 2017 is removed and is replaced with Nicelabel 10.
Download Nicelabel 10 Release Notes
View the differences between NiceLabel 2017 and 10
*Please check with your local SATO office or SATO business partner for details