DELIVERING FOOD SAFETY AND SECURITY AT A TIME OF CRISIS
27/05/20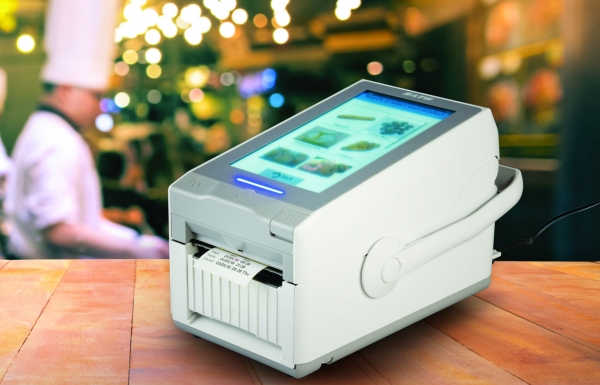 The coronavirus outbreak is affecting the food and drink industry in a big way. Currently employing more than four million people across Europe, this sector is essential to our daily lives, giving us access to fresh and healthy food for our survival. Due to the crisis, the industry is suffering a shortfall in agricultural produce. And with increased pressure on food supply chains, combined with a decrease in purchasing power, the industry is now challenged with insecurity and instability in both local and global food markets.
To help combat this, the European Food, Agriculture and Tourism Trade Unions (EFFAT) and FoodDrinkEurope (FDE) have increased support for key workers that are helping to maintain food supply. As part of a four-pillar action plan, the European trade organisations are placing effective support measures for childcare and compensating suspended workers with a state wage, where possible. They are also calling for new, harmonised protocols for food safety to be established, clear access to safety equipment to adhere to government guidelines and are aiming to support SME food businesses during this time of significant crisis.
Large businesses in the European Food and Drink sector are also lending a helping hand. AB InBev, the multinational drinks manufacturer, is donating a multi-million-euro package to help those on the frontline, while Coca-Cola has given €1.3 million to the Italian Red Cross to finance the fight against coronavirus[1]. Elsewhere, Kellogg's is donating €1.5 million to the European Food Bank Federation and MARS is donating PPE equipment to regional hospitals alongside $20 million to communities most affected[2]. Without the generosity of larger businesses, communities that rely on food supply chains would begin to break down and, eventually, go without access to essential services. When supply chains are vital to the continuation of society, having access to solutions that enable complete control and traceability from supplier to customer is key.
SATO is working tirelessly with food manufacturers, distributors, and retailers to ensure complete visibility and security of food when passing through increasingly complex supply chains. Automating safety standards to reduce labelling administration and manual data processes for staff can mean food items are delivered faster and without issue. Alongside this, automation facilitates a quicker response to legislative compliance – a must-have for today's rapidly evolving regulatory environment.
Technology solutions, such as the FX3-LX Printer from SATO, work across the complete food and beverage supply chain to address today's challenges. This next generation label printer is a flexible and customisable device that can adapt seamlessly to each business environment. With its splash-proof and anti-bacterial casing, it's both hygienic and durable for food factories, while for food manufacturers the device easily complies with legislative requirements and reduces inaccuracies with its print preview screen. Operated via a 7-inch full colour touchscreen, the FX3-LX can be used while the individual is wearing disposable gloves, to help deter cross-contamination of foods and the spread of the virus. Combined with its Application Enabled Printing (AEP) platform, the FX3-LX gives operators full autonomy when printing labels for the food sector.
To ensure food is delivered to the correct customer, automated operations that enable a smooth track and trace process are required. The NX series of intelligent printers from SATO, which comes with AEP as standard, features best-in-class ways to improve labelling productivity and reliability. Combining advanced intelligence with emulations and speed of data, the NX series of printers are an ideal way to collate, check and apply data in real-time with timestamp labelling. For example, should a recall be required, the item can be easily identified, recalled and returned accurately, all while maintaining stringent health and safety standards.
SATO is doing everything it can to support the food industry by delivering on-demand solutions to ensure food safety standards are followed across the full supply chain. Every day, we are grateful to all key workers, no matter where they stand in the chain. You are not alone and remember that help, support and guidance are always available.
If you need any assistance tracking and tracing food and other wares, we're here to support you at: https://www.satoeurope.com/contact/.
[1] Food Drink Europe, Food Heroes, 2020: https://www.fooddrinkeurope.eu/uploads/publications_documents/20_04_14_FoodDrinkEurope_-_FoodHeroes_-_v2.pdf
[2] Food Drink Europe, Food Heroes, 2020: https://www.fooddrinkeurope.eu/uploads/publications_documents/20_04_14_FoodDrinkEurope_-_FoodHeroes_-_v2.pdf
Latest Events
All Events

09 Nov 2021 - 10 Nov 2021
SATO will be present at The Restaurant & Takeaway...
All Events