Safeguarding Your Luxury Brand from Counterfeit Threats
09/11/23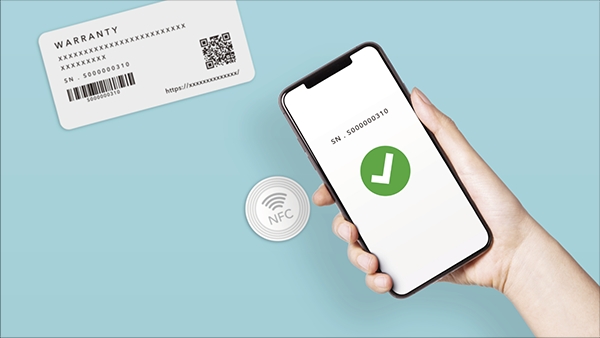 Background
Building a luxury brand demands substantial time and effort. However, the escalating threat of counterfeit luxury products presents a significant challenge, impacting profits and brand reputation. These unauthorized items not only erode your bottom line but also undermine the exclusivity and authenticity that define your brand. Leveraging technologies like blockchain, IoT, and NFC empowers luxury brands in combating counterfeiting.
Business Challenge
One luxury leather brand reached out to SATO because their products were being quickly imitated upon entering the market, with low-quality counterfeits offered at low prices. Their mission was clear, to safeguard their brand reputation, ensure customers receive authentic products, and combat the presence of counterfeit goods.
Solutions
SATO has effectively tackled the issue of product authenticity through the creation of a customized software solution that seamlessly incorporates NFC tags and mobile readers within the factory environment. This streamlined process involves scanning sales codes, serial numbers, and NFC tags affixed to individual products using handheld terminals, and subsequently recording this information in a cloud-based database. This innovation facilitates authentication throughout the distribution process, thereby upholding the integrity of the brand's quality standards.
Results
Ability to prevent and identify counterfeit products
Ensuring authenticity of each item
Improved customer experience and trust in brand
Latest Events
All Events

29 Sep 2023
In a world where nothing is certain anymore, data is our only...
All Events