SATO Healthcare and Mie University Hospital Partner on Development of UHF RFID Patient Wristbands
06/02/17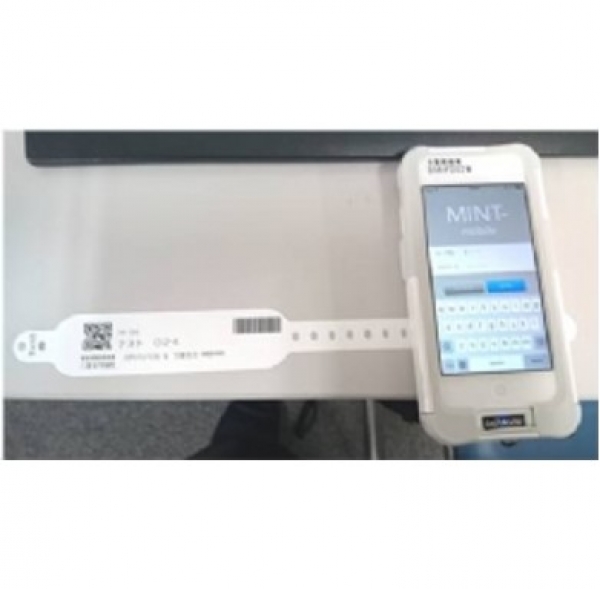 SATO, a leading global provider of Auto-ID solutions that empower workforces and streamline operations, announced it will conduct the first clinical study of ultrahigh frequency (UHF) RFID tags in Japan jointly with Mie University Hospital. The clinical study aims to decrease the burden on patients and workload of hospital staff through the implementation of UHF RFID wristbands.

The first step of the joint research will determine if handy UHF RFID readers have any effect on implantable medical devices, including pacemakers. The clinical study, which was launched December 26, 2016 is slated to be completed on December 31, 2018 and will look at all patients admitted to the hospital age 18 or older.

The existing barcode system Mie University Hospital has utilized for administration of medication and collection of blood samples uses 3-point verification1 to cross-check data. The hospital sought to improve upon drawbacks such as disturbing sleeping patients at night and occasional read errors caused by smudges or deformations of wristband barcodes.

Through the implementation of UHF RFID tags from SATO Healthcare, data can be read from a distance, making physical contact with the reader unnecessary. In tests conducted before the launch of the official study, data could often be read even with obstructions such as blankets coming between the chip and the reader. This is expected to simplify the process and improve overall speed of data validation for hospital staff.

In addition to these operational benefits, UHF RFID tags are lower in cost than HF tags and have a greater and more flexible read range. The low-power handy readers used in the clinical study had no effect on pacemakers or defibrillators regardless of distance according to a report by Japan's Ministry of Internal Affairs and Communications2.

Yoshinori Azumi, Deputy Chief of the Department of Medical Informatics at Mie University Hospital explained, "UHF tags are here. They provide data verification at low cost and hold great promise for the future by easing the burden of nurses and other staff that cross-check patient data."

"Non-RFID wristbands can ensure patient safety but UHF wristbands do more — they improve patient comfort," remarked SATO Healthcare President Hiroyuki Konuma. "The ability to read tags from a distance means that caregivers now do not have to unnecessarily move patients to read their wristbands when sleeping. This system is a breakthrough that can ensure the highest levels of accuracy and comfort."
Clinical study overview
Study duration: December 26, 2016 – December 31, 2018 (period of patient observation)
Location: Mie University Hospital
Objective: To establish the safety of low-power (250 mW) 920MHz handy RFID readers and their non-interference with defibrillators and pacemakers.
Target: Patients with implantable cardiac devices and all patients 18 years of age and older.
Details: Researchers to look at the settings of implantable cardiac devices before admission/after release in patients admitted to the hospital between December 26, 2016 and December 31, 2018 to determine if any unintended setting changes were caused by the use of low-power handy RFID readers.
Director: Yoshinori Azumi, Deputy Chief, Department of Medical Informatics, Mie University Hospital
Reference
Overview of the study from Japan's University hospital Medical Information Network UMIN Clinical Trials Registry (UMIN-CTR):
https://upload.umin.ac.jp/cgi-open-bin/ctr/ctr.cgi?function=brows&action=brows&recptno=R000025998&type=summary&language=E
1. Reading patient IDs (wristbands), labels for drug administration or blood transfusion and treatment instructions (from database) via handy barcode and RFID readers to prevent mix-ups
2. Study on the Effect of Radio Waves on Medical Devices: http://www.tele.soumu.go.jp/e/sys/fees/purpose/studies/#4029802
About SATO Healthcare Co., Ltd.
SATO Healthcare Co., Ltd. was established as a spin-off from SATO Corporation in 2014 to focus on development of Auto-ID solutions utilizing barcodes, IC tags and more for the healthcare market. Operating from Tokyo, it manages sales of hardware and consumables, from barcode printers to medical labels.
*Conversion is based on an average exchange rate of 1 US Dollar = 120.14 Japanese Yen
Latest Events
All Events

09 Nov 2021 - 10 Nov 2021
SATO will be present at The Restaurant & Takeaway...
All Events