SATO's WS4 desktop label printer delivers high quality, low cost and minimal downtime
29/06/17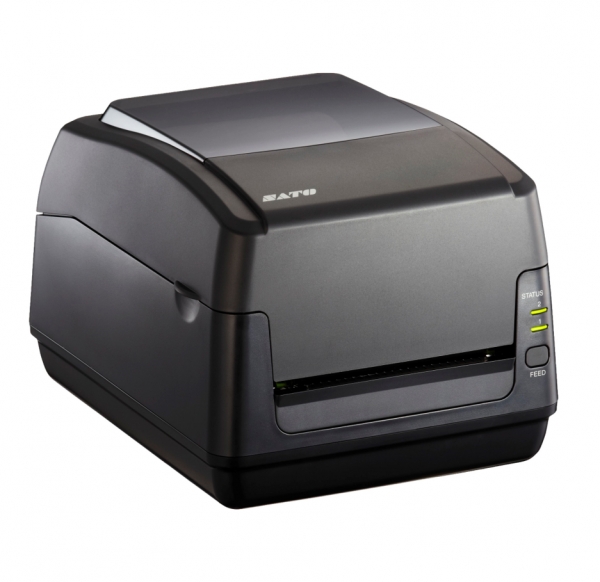 SATO, a leading global provider of Auto-ID solutions that empower workforces and streamline operations, has developed the WS4 desktop label printer for applications in transportation, logistics and manufacturing environments where low cost of ownership coupled with reliability and adaptability are key considerations.
A high media capacity suitable for industrial environments and excellent print quality mean that the WS4 can deliver high performance at a competitive price. Its ease of use and high-speed throughput coupled with a robust design make the WS4 an ideal choice for mid-volume printing applications such as producing shipping/receiving labels, warehouse picking, product labelling and pallet management.
The WS4 desktop label printer builds on the success of SATO's existing CG4 printer series to offer faster print speeds, more memory and a larger ribbon capacity than previously available. These features, combined with its competitive price, make the WS4 a great choice for customers seeking both affordability and performance.
For example, the WS4 brings a barcoded order picking system within the range of SMEs to help them achieve lower picking times, reduce errors and increase customer satisfaction and retention. For larger logistics and manufacturing operations, its compact size, common protocol and range of interfaces mean that the WS4 can be quickly integrated into existing systems to provide reliable and cost-effective labelling support wherever it is needed most.
The WS4 is available in two models, thermal transfer (TT) or direct thermal (DT). Both models can be used to print labels from 22.4 mm to 115 mm width, as well as receipts, tags and wristbands at a resolution of 200 or 300dpi. It offers users maximum print throughputs of up to 6 ips and a flexible media handling for up to 300m ribbon length.
Ease of operation was a key consideration and the WS4 features a one-touch control and two multi-colour LED indicators for clear visual confirmation of printer status and settings. There is also a face-in/face-out media handling feature so no manual adjustment of ribbons or labels is required and built-in media sensing is provided via a full label width adjustable I-mark sensor and auto-calibration.
To minimise downtime for maintenance, the WS4 is designed with wide-open access to enable the user to change media quickly. It also has few moving parts and a clear label path to prevent jamming. Dependent on model choice, platen roller and print head replacement is either completely tool-less or based on minimal, non-specialist intervention.
For maximum connectivity the WS4 is equipped with emulations of widely-used printer languages and a selection of wired and wireless interface options. Users have the choice of an RS232C serial port, LAN port, USB, WLAN and Bluetooth, so the WS4 desktop label printer is simple to integrate into existing software environments.
Optional extras for the WS4 include a dispenser, full cutter, offwinder and real time clock module. A comprehensive range of labels, tags and wristbands is also available from SATO.

For more information about SATO, visit the company website at www.satoeurope.com
About SATO
SATO (TOKYO:6287) bridges the last inch of the last mile for customers by integrating Auto-ID technologies and revolutionary materials to tag and track items, ensuring inventory visibility for improved user experience and business results. Engineering solutions that unleash the power of IoT, it provides value to customers in the form of accuracy, sustainability, labor and resource savings, reassurance and emotional connections. For the fiscal year ended March 31, 2017, it reported revenues of JPY 106,302 million (Euro 900 million*). More information about SATO can be found at www.satoworldwide.com or on linkedin and twitter.
*Conversion is based on an average exchange rate of 1 Euro = 118.74 Japanese Yen
Latest Events
All Events

29 Sep 2023
In a world where nothing is certain anymore, data is our only...
All Events