The Impact Of Covid-19 On High Street Retail And How Technology Can Deliver A Healthier Future
22/01/21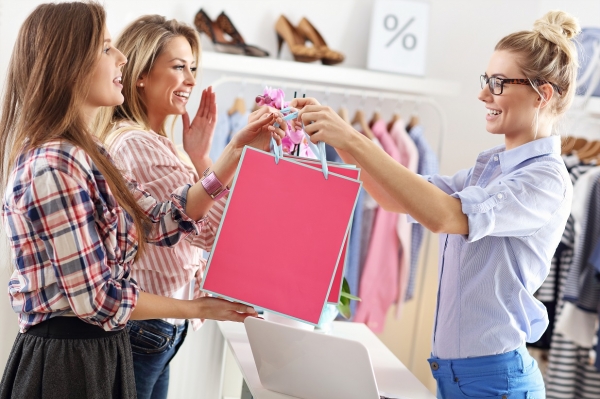 For several years, high street retail brands have faced challenges in adapting their services to meet the increasing consumer preference for online shopping. The outbreak of Covid-19 has brought added complexities to brick-and-mortar store-based brands that have further accelerated e-commerce as a channel of choice. As retail operations continue to trade through this challenging period, and countries battle against new outbreaks and ever-changing restrictions, retailers' need to remain agile and implement simplified technology to navigate through successfully.
The impact of Covid-19
To drive down rising infection rates, many governments have forced the closure of non-essential retail stores, resulting in significant financial and operational consequences for the sector. BNP Paribas Retail Estate discovered that European retail sales suffered losses of around 6.6%1 in the second quarter of 2020. However, despite the initial uncertain economic picture that COVID-19 imposed on the traditional brick-and-mortar retail model due to lockdowns and government guidelines, the crisis resulted in a considerable boost in sales through e-commerce platforms.
The E-commerce Foundation estimates that European online sales were up 13%2 in the early part of the pandemic. The rapid rise meant many brands had to drastically adapt their operations to cope with the uptake in demand through the channel and ensure continued customer satisfaction. However, as stores continue to face disruption due to fragmented lockdowns across Europe, how can they engage new technology to harmonise their e-commerce and in-store experience, enticing shoppers back into stores once restrictions are lifted?
E-commerce Momentum Continues
The direct, quick and safe aspects of e-commerce have enabled consumers to continue spending throughout the pandemic and enabled retailers to continue trading throughout what has been an extremely challenging period which saw many industries suffer. The outbreak has undoubtedly enhanced retailers' ability to engage with new demographics, such as older consumers, and adapt to new innovative operational processes, including click and collect services.
However, alongside the growth of e-commerce comes the inevitable increase in product returns. Reverse logistics has always plagued the online retail model, attacking profit margins, adding complexities and generating waste. Statistics show that 30% of all products ordered online are returned, whereas only 8.89%3 of items are returned when purchased from a brick-and-mortar store. Consumers are calling for ease, safety and accuracy when it comes to returning online purchases. Online retailer, ASOS, for example, recently moved away from their traditional paper slip returns model, switching to a pure online process that offers consumers fewer touchpoint points and increases return efficiency for the company and supports its sustainability targets.
Following the outbreak of Covid-19 and the uplift in online shopping, consumers are calling for more efficient and safer ways to return online purchases, but how can retailers address this?
Utilising Radio Frequency Identification Device (RFID) track and trace technology enables retailers to streamline their return operations and successfully communicate the status of an order or return with the customer. RFID systems allow better oversight of returned products as they move throughout the supply chain, simplifying the back end and enabling retailers to know the full history of an item, thus generating a better customer experience. This also speeds up the retailer's ability to quickly place items back into stock at full price, markdown items for sales or dispose of them - further supporting the bottom line.
RFID solutions also enable brands to efficiently combine brick-and-mortar stores with e-commerce to deliver seamless click and collect operations and integrate them into several in-store services and systems, such as remarketing and stock inventory. This results in a unified and richer brand experience for consumers and builds resilience within supply chains as the omnichannel approach is embraced.
Omnichannel Retailing
Pre the Covid-19 pandemic where online shopping was growing but still only in its early growth stages, only 22%4 of retailers saw an omnichannel service as a top priority.
Omnichannel retailing requires brands to have a fully integrated approach to commerce, providing consumers with a unified experience across all channels and touchpoints - including digital online and high street stores. Traditionally, e-commerce and brick-and-mortar are siloed in many retail companies, due to the infancy of e-commerce and the lack of understanding about the benefits of an end-to-end perspective.
However, an omnichannel approach requires seamless integration between the two. The Harvard Business Review discovered that the more channels that consumers use, the more valuable they are. The study also uncovered that consumers exposed to more channels were more likely to spend an extra 4% in-store and 10% more online5.
With the rollout of vaccines now being administered across Europe, we will inevitably begin to see consumers return to the high street in more significant numbers than previously seen over the last 12 months as restrictions are lifted. However, stores must adapt to new working methods and deliver a Covid secure space that provides the consumer with peace of mind and fosters synergies between online offerings to produce a commercial return.
RFID technology can also aid retailers in addressing and develop these new relationships with consumers in-store. Although government guidelines across Europe still restrict footfall numbers, stores can efficiently manage customer flow through RFID-enabled printers. The FX3-LX and CT4-LX label printers for example, are next-generation printers from SATO that can assist in-store flow management through a printed ticketing system that supports retailers in knowing the number of people in the store at one time - ensuring a steady and safe flow of traffic through the retail environment.
SATO printers offer simplified integration processes with built-in emulation software, enabling retailers to seamlessly incorporate new methods into existing systems without any downtime - boosting operational efficiency. Once combined, these printing solutions provide high speed and high-quality print performance to ensure efficient label production.
Finally, the outbreak of Covid-19 has reminded the retail industry of the vital role that technology plays in delivering an improved customer experience. It ultimately supports retailers to deliver a healthier future for the high street by creating synergies between operations. For more information on how SATO can support your to respond to the changing retail landscape and adapt to an omnichannel model, please contact us today.
Latest Events
All Events

09 Nov 2021 - 10 Nov 2021
SATO will be present at The Restaurant & Takeaway...
All Events