What is PDF Direct Printing?
05/10/20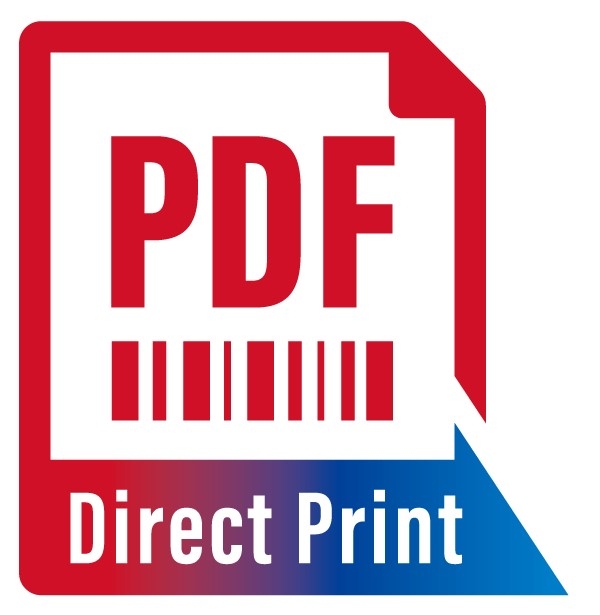 Traditionally, printing labels directly from a PDF has been a manual, often time-consuming process for businesses that require goods to be delivered. In the past, companies resorted to cutting labels individually from self-adhesive paper printed from a PDF, or they created them manually in a word processing document and performed a mail merge to achieve the required result. But this way of working is no longer suitable for fast-paced logistics and shipping environments where time is of the essence. Companies are evaluated on their delivery speed and customer service to retain loyalty and trust and efficient supply chain management and labelling is key.
To enable swift, accurate and time-saving label printing from PDFs, SATO has developed a handy feature aptly named, PDF Direct Print. This means users can directly print PDF data generated in other business applications or systems such as Enterprise Resource Planning (ERP), Manufacturing Execution System (MES) and Warehouse Management System (WMS), alongside OS and other PC applications, to reduce errors and improve operational productivity. By using this superb feature, employees no longer need to use a printer driver or custom software to convert graphic images for use in labels.
The flexibility of PDF Direct Print – Real Business Challenges and Solutions
Case Study 1: Auto Parts Manufacturer
This Malaysian factory always printed its vehicle ID tags template on a laser printer. As a single page has four tags, operators would cut them apart manually, losing crucial time. In fact, there was a much smarter solution available to them that could automate the entire process.

The Solution: The SATO CL4NX / CL4NX Plus Printer
By utilising the PDF Direct Print feature from the CL4NX, the factory could split the PDF date into individual tags, rotating the orientation to optimise tag output. Since the process was automated, it no longer required manual work and saved up to 60% of time previously spent on cutting and sorting tags.
Case Study 2: Large retailer
An Australian retailer had been using a well-known ERP system for many years, but producing shipping labels on this system was laborious, requiring additional data processing and workflows. The company wanted a way to print labels directly from the system's data without any additional steps.
The Solution: The SATO CT4-LX Printer
As the perfect blend of compact dimensions and powerful performance, the CT4-LX printer includes the PDF Direct Print feature, enabling PDF data to be printed directly from the company's current ERP system. In addition, the printer could be used without directly accessing a PC, which meant major reductions in cost, space and labour to manage and maintain PCs, including any peripheral devices.

Time-saving, efficient and cost-effective
PDF Direct Printing is not only a convenient tool, it's also completely practical for business use. For example, both the CL4NX Plus and CT4-LX printers feature the ability to print without access to a PC. While all the data is held internally on the device's memory, it enables businesses to save cost and space. Plus, it supports every communication interface, including LAN, USB and Bluetooth for increased versatility.
For those who are concerned about the orientation of data or blank spaces on labels, using the page splitting feature means one PDF can be split into multiple labels automatically and any white space or blank spaces can easily be trimmed. The cutter function also works in tandem with this feature, so users can specify how many labels they need without any extra effort.
For global operations, labels that are required to be printed in multilingual fonts and multiple languages can sometimes appear disorientated from the original PDF. With the CL4NX Plus and CT4-LX label printers, users don't have that issue as the devices use the fonts embedded within the PDF file to prevent text garbling. And, for those business operations who require high speeds with utmost accuracy, you can rest assured our SATO printers generate clear barcodes with colour density control and include AEP for optimum and sophisticated label printing.
So, with the SATO PDF Direct Printing feature, you can fully automate your business, saving time, reducing cost and boosting workplace efficiency.
For more advice on PDF Direct Print solutions or to explore your options with SATO, contact us at: https://www.satoeurope.com/contact/.
Latest Events
All Events

29 Sep 2023
In a world where nothing is certain anymore, data is our only...
All Events