Why using RFID-based solutions is now essential in Apparel Retail
25/11/20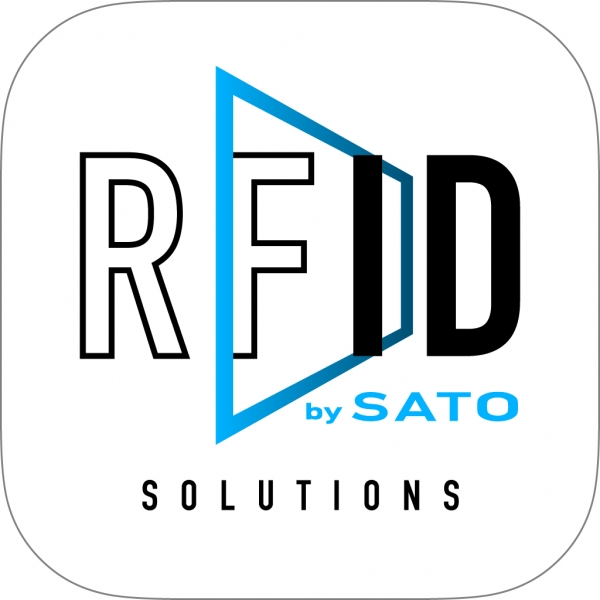 Radio Frequency Identification (RFID) solutions have been around for decades. While their primary use focuses on track and trace methods, they offer significant advantages and benefits to businesses who are willing to invest their time and energy into the technology. These include – but are not limited to – improvement in inventory and ship-from-store accuracy, alongside higher sales and margins. For many leading apparel retail stores, the ROI soon outweighs the initial costs of integrating an RFID-based solution. And with such a competitive online retail landscape, RFID is now essential for traditional brick-and-mortar stores. So, how can smaller stores compete when it comes to digitalization and e-commerce? Now is the time to take a leap of faith.
Keeping up appearances
Consumer habits have changed drastically since the digital boom of online shopping. During the height of the COVID-19 pandemic, brick-and-mortar stores were forced to change business tactics overnight, resulting in many independent fashion retailers closing their doors with some, unfortunately, never to reopen again. For those that reopened, changes to hygiene protocols ensuring stores remain COVID safe have created additional challenges, especially when retailers are looking to improve and enhance the in-store consumer experience. With more consumers shopping for clothing online, and some apprehensive to even step foot into a store, embracing new technology is certainly one of the ways retailers can add value to go beyond the online shopping experience.

Let's take a look at Zara. In 2017, the Spanish apparel retailer installed RFID technology in its changing room mirrors to enhance the customer experience. These 'smart mirrors' offered coordinated items as recommendations to customers based on what they'd chosen to try on in the fitting room. While it was considered new tech in Western Europe back then, Japanese beauty retailers had been testing the technology since it was unveiled at the Combined Exhibition of Advanced Technologies in 2016. In combination with smart mirrors, Zara also installed self-checkout kiosks at several of its European stores, including London's Oxford Street, which utilise RFID technology on garment labels to make it easier to scan and go.
Elsewhere, French sports gear retailer Decathlon is utilising RFID labels, linking them to electronic article surveillance security tags, specifically for high value items such as snowboards, skis and surfboards. There are also plans for a scan and go service across its Netherlands stores, making payments easier on smartphones where the RFID tag is immediately disabled once the transaction is complete. It's these small changes in flexibility and transparency, particularly in a post-COVID world, that will encourage consumers to revisit brick-and-mortar stores.
A distinct advantage: the benefits of RFID
According to a recent study conducted by Adrian Beck at the University of Leicester, retailers that use RFID tags can expect to see their sales increase by up to 5.5%. By surveying a mixture of apparel and grocery retailers, including Marks & Spencer's, Tesco, Decathlon, Adidas and C&A, which had a range of both small and large-scale RFID systems, all ten businesses commented that their sales rose between 1.5% and 5.5% since installation.
The benefits continue beyond higher sales margins too. Inventory accuracy is also a major benefit of RFID tags and labels. At SATO, we supply a range of printers that are equipped with an internal RFID module to help prevent stock losses and inventory mismanagement. For example, the CL4NX is a robust, efficient and flexible RFID printer that's designed for both small and large retailers. Featuring a 3.5-inch colour LCD screen for ease of use, it includes both UHF and HF RFID options to support a wide variety of 1D and 2D labels and tags that can easily read multiple inventory batches. In addition, the CL4NX includes the following:
NFC tag encoding to support NDEF-based formats to minimise need for additional development work
Can read IC tags before writing data to prevent defectives
Users can set 'no RFID data' alerts before printing to prevent label wastage
Works with a range of IC tags and labels due to the movable antenna and output settings
UHF module is great for small pitch labels
Retailers such as Macy's in the US and Matalan in the UK have found that RFID significantly improves inventory and asset management on the shop floor, often boosting accuracy by up to 30 percent. So, by ensuring inventory is visible by using an electronic catalogue combined with an RFID reader makes for highly efficient results.
There are, of course, many more benefits that come with RFID-based solutions – from anti-theft to staff attendance management – but the results are unanimous. For brick-and-mortar clothing stores, using RFID not only helps improve the consumer in-store experience, but it is an essential tool to track, trace and deliver transparency giving retailers complete peace of mind.
For more advice on RFID solutions or to explore your options with SATO, contact us.
Latest Events
All Events

29 Sep 2023
In a world where nothing is certain anymore, data is our only...
All Events