Efficient Fleet & Delivery Management
Efficient fleet and delivery management in today's 21st century omnichannel business world means running efficient operations 24 hours, 365 days a year. With intensive people, goods and transport monitoring needs, businesses require visibility of their operations with continuous, accurate real-time data and information supporting their management decision-making.
Whilst the quality of products is always important, effective fleet and delivery services that can guarantee on-time delivery of the right goods to the right place, backed by continuous updates of real time staging information, secures happy customers and brand loyalty. Distribution profitability and effectiveness therefore relies on supply partners like SATO to understand their unique needs and challenges to deliver tailored auto identification and data collection solutions.
SATO auto-id labelling, barcode scanning and product handling systems enable operators to improve traceability, increase efficiencies, reduce operating costs and achieve a competitive edge. They can reduce inventory management costs, manual checking processes, recall costs, eliminate human error, as well as deliver a lean, competitive and profitable distribution model.
SATO leading track and trace solutions, for example, deal with a wide range of information requirements and can be integrated into company order entry and accounting systems to ensure accurate information and inventory management across the supply chain.
From tracking import and export of raw materials to providing a supported chain of custody for finished goods, integrating SATO track and trace systems with internal company processing systems, organisations are able to document the entire product history, from manufacturing to customer, complying with safety and compliance regulations.
From accurate accounting of materials, parts, recalls and returns, to shipment of products, to creating timely information for business partners and customers, SATO track and trace solutions drive customer satisfaction, reduce losses and inefficiencies and speed up business responsiveness.
To improve the accuracy, efficiency, and reliability of products, processes and delivery to customers, as well as productivity and profitability, track and trace solutions from SATO, including barcoding and RFID technologies, are effective and proven technologies to help deliver efficient fleet and delivery management.
Solutions for CEP & E-Commerce Operators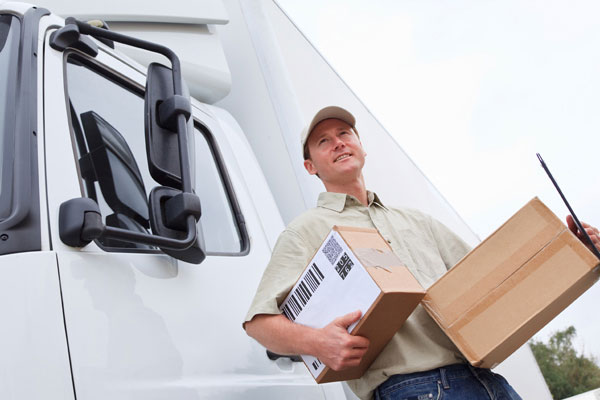 With a huge upswing in demand for postal and courier services as a result of the explosion in consumer online retailing and e-commerce, using the latest data capture and labelling technologies is vital to managing operational efficiency and competitiveness for the sector.
As competition within the post and parcel handling industry becomes increasingly aggressive and logistics businesses look to achieve a competitive edge, efficiently managing mainstream distribution, as well as 'the last mile' to the customer, creates significant challenges for all organisations involved. SATO understands these needs and provides a comprehensive range of technology solutions to drive efficiency, accuracy and touch of the button information.
The first and last mile represents the interface between the sender and recipient. It forms the start and end point with regard to processing in ecommerce. The ongoing boom in online trading is influencing the sales and delivery development of courier, express and package delivery services (CEP). Due to the persistent growth, an increasing number of deliveries are taking place in the private customer segment (B2C). The first and last mile is thus becoming increasingly important for e-commerce traders, especially as the CEP service providers are the only physical contact with customers.
Auto-identification, barcode labelling and RFID tagging from SATO greatly increase the speed and accuracy with which packets, parcels, totes, pallets and cages can be moved through distribution systems. They significantly reduce the error rates that are inevitable wherever human intervention and manual handling processes are employed.
SATO's easy-to-use range of intelligent mobile labelling solutions allows rapid identification, precise sorting and efficient tracking and reporting of post, parcel and other items at each stage of the shipping and delivery process. Its mobile printers give operators the flexibility to scan information and print labels in any location creating instant communications with the host data server, via a wireless connection, resulting in fast handling of items in transit. And, where high volumes of items need to be addressed rapidly, SATO's high-speed automated 'print and apply' and linerless labelling systems support companies to meet tight delivery schedules.
Designed to meet the most demanding requirements of the post, courier and e-commerce industries, SATO solutions enable efficient fulfilment, improved customer experience, accuracy in addressing, as well as real-time communications with customers and increased information processes in the warehousing and distribution facility.
IATA & International Shipping Labels
The IATA Dangerous Goods Regulations (DGR) is the trusted source to help companies prepare, label and document dangerous shipments. Recognised by the world's airlines for almost 60 years, the DGR is the most complete, up-to-date, and user-friendly reference in the industry. Accordingly, SATO offers a range of label solutions to meet these stringent shipment safety requirements, as well as comprehensive guidance in compliance.
SATO provides IATA label printing software, compatible with SATO desktop, industrial and mobile printers, that allows users to print IATA compliant labels with just a few simple steps.
Users simply key in the airline chosen for shipment, airway bill numbers, and the house airway bill number and the system automatically generates the print preview to the needs of the user. The label can then be quickly printed on the SATO printer, saving time and providing peace of mind.
To request more information on the IATA Label Printing Solution, please contact us
See SATO Solutions
Tracking shipments efficiently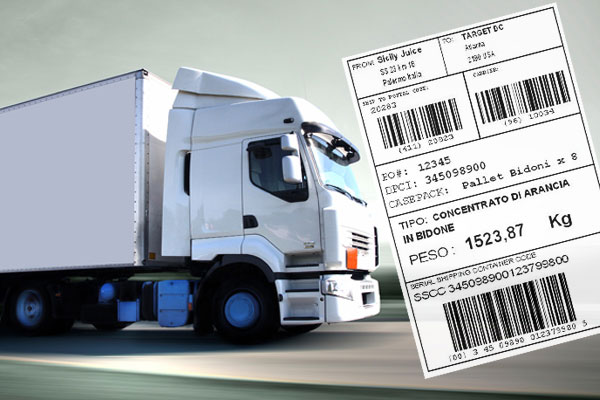 Enabling proof of pick-up and delivery to customers is one of the most critical roles in transport and logistics affecting customer satisfaction. Proof of these activities is required, at both the beginning and end of the shipment process, and in today's complex e-commerce-driven distribution networks, transparency and visibility of information becomes critical to managing efficiency and costs.
SATO leading transport and logistics solutions can be relied on to ensure shipments are delivered on time. Automatic data collection and label printing ensure accurate tracking of pick-ups and timely proof of delivery to enable companies to receive payment with minimal manual intervention. Securing proof of pick up or delivery with electronic signatures or photos of delivery, as well as verifying the condition of goods, users can in turn improve the services they provide to customers with improvements in load and route planning, as well as enhancements to driver productivity enabling them to handle more shipments in a shorter time period.
SATO transport and logistics solutions provide a comprehensive range of barcode and RFID printers, software and consumables; tailored to each operator's unique needs meeting identification, data collection and labelling needs.
See SATO Solutions
The fleet management challenge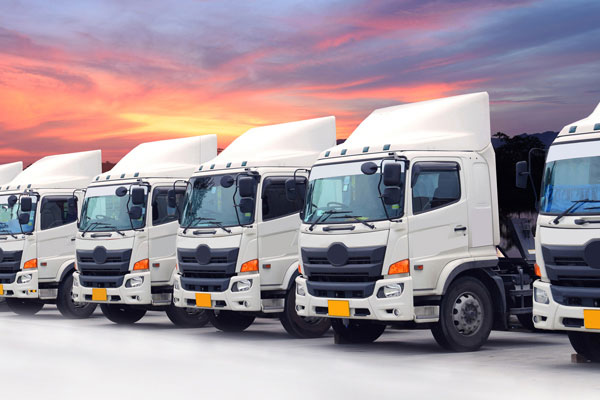 From small numbers of vehicles to vast swathes of cars, trucks and trailers, fleet management, however large or small, can be a complex challenge and difficult to get right if not working smoothly.
If drivers and vehicles are static, the business isn't delivering and profits cannot be generated. SATO, a leader in auto identification and data collection solutions, works with a number of fleet management companies to deliver effective real time monitoring and asset tracking solutions to support proactive fleet management techniques.
With barcode and RFID enabled labelling solutions, asset location identification is made easy.
Award winning customer case study:
A SATO vehicle manufacturing customer needed to improve the tracking and delivery of components in the last mile of their supply chain, to eliminate line stoppages through lack of parts at production line and to provide more time to react to emergency component shortages.

SATO provided a range of RFID technology solutions to smooth their production and container fleet management challenges by enabling accurate tracking of containers through the supply chain with a range of RFID technology solutions.
Goods arrive at site: the external truck driver receives an RFID tag and RFID HHT where parking location instructions appear
At the parking space: the driver scans the parking space and the trailer tags using the HHT
An instruction is then sent to the shunt tractor in-cab tablet, from the specific location, to collect the trailer from the location and deliver to the production line
At the production plant dock, the trailer and dock tags are scanned automatically by RFID fixed readers on the shunt tractor
All operations are wifi connected to the main operations system which issues instructions to drivers and checks against the plan to provide early alerts for errors
An automatic accurate log was then generated of all component locations
See SATO Solutions

Can't find what you're looking for?
Contact us