Managing Compliance
All leading manufacturing businesses take their environmental, quality and health and safety responsibilities extremely seriously. As such, with increasing legislative burden on many businesses, the automation of compliance is a key desire of many organisations today.
The ability to reduce the risk of not responding quickly to regulatory changes, or managing the compliance process effectively, mitigating the risk of fines or litigation, protects business reputation and profitability long term.
SATO, a leader in auto identification and data collection technologies for the manufacturing sector, supplies a range of label and RFID printing solutions specifically designed for highly sensitive applications and sectors including pharmaceuticals, medical and food products.
From ensuring safe handling of materials on the shopfloor and in shipment, to complying with national import and export regulatory requirements, compliance labelling is a key driver of accuracy, visibility and transparency to all the key stakeholders in the supply chain.
GHS & REACH labelling
REACH is a regulation of the European Union adopted to improve the protection of human health and the environment from the risks that can be posed by chemicals, while enhancing the competitiveness of the EU chemicals industry.
For more information if needed, visit the REACH website
The Globally Harmonised System of Classification and Labelling of Chemicals (GHS) is a system developed for chemical hazard classification and hazard communication through GHS labels.
The purpose of GHS is to ensure that humans are aware of the presence of hazardous chemicals and the risk to their health and safety, as well as that of the environment, to prevent industrial accidents, explosions, toxic exposure etc.
SATO provides a range of GHS labelling compliance systems utilising NiceLabel predefined label formats with adjustable pictograms, intelligent printing hardware and label substrates specifically designed for the intended applications, including food safe, chemical resistant, biodegradable and dissolvable.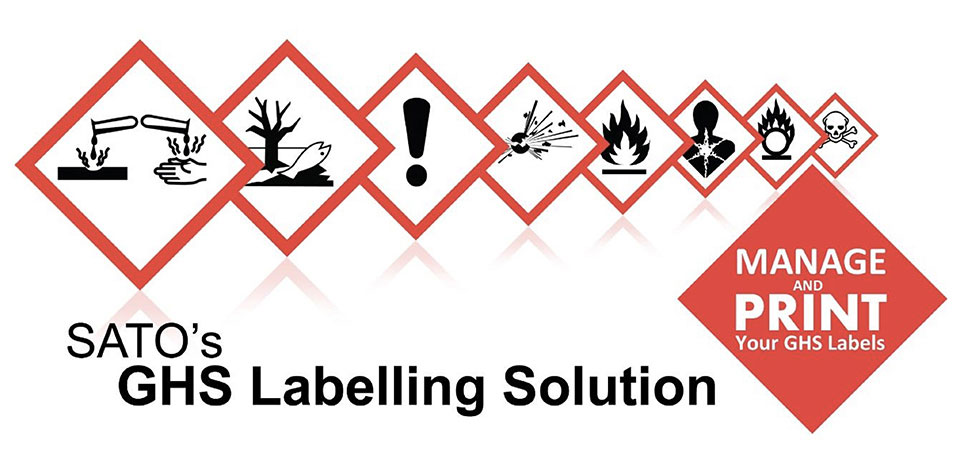 See SATO Solutions
EU tyres labelling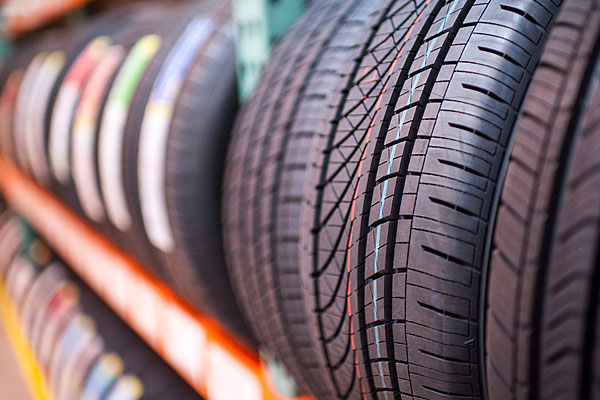 The European Tyre Labelling Regulation (EC/1222/2009) introduces labelling requirements for tyre manufacturers to ensure clear explanation of the tyre capabilities in terms of fuel efficiency, wet grip and the external rolling noise level to be expected.
The aim of the legislation is to increase the safety, environmental and economic efficiency of road transport by promoting fuel efficient and safe tyres with low road noise levels. The regulation also allows consumers to make informed choices about their tyre selections.
SATO provides a comprehensive range of label printing solutions to meet the need of tyre manufacturers and resellers ensuring compliance with the latest regulations. Designing label substrates with enhanced adhesion for performance and durability through to the consumer point of sale, SATO knows that consumers need to be aware that fuel savings and road safety depend on driving behaviours, tyre pressures and environmental conditions. SATO label solutions support crystal clear communications and meet all compliance regulations.
Tracking the life cycle of the tyre with RFID tagging
Tracking the location and performance of tyres from cradle to grave has been a challenge for tyre manufacturers since tyres were first designed. Particularly for the commercial vehicle market, optimising tyre performance through data tracking can provide powerful insight and competitive advantage in tyre design. But how do you RFID tag a truck tyre?
A typical truck tire has a hard life. With a metal casing and a weight of over 60kg, it is expected to withstand a variety of loads, extreme weather temperatures, from freezing to boiling, and variable road conditions. Typically, with continuous use, the tyre is expected to have a long life and is then retread after a long period of use.
Considering the tyre in its entire life span - the tyre is initially manufactured as a stand-alone product and moved into inventory at the manufacturer. It then moves through the distribution chain and is applied to a truck (or several trucks through out its life) and eventually disposed.
This lifecycle provides numerous points at vehicle servicing where valuable data can be collected on the tyre performance, status and quality that provides insight to both manufacturer and vehicle owner.
As a solution, the manufacturer can opt to cleverly incorporate RFID within the truck tire itself to enable data collection and value across the entire tyre lifecycle. Compliant with worldwide standards, the SATO RFID device used is designed to work for the entire tyre life span, enabling the manufacturer to receive valuable data on wear and tyre, location, use and performance, providing a complete cradle to grave assessment.
The RFID integration is simple as the ergonomic design of RFID is developing quickly and is adapted for the tyre application. Reflecting the growing trend toward RFID use, SATO RFID solutions offer real time data and visibility for the tyre industry.
See SATO Solutions

Can't find what you're looking for?
Contact us