Retail Supply Chain Tracking
From the independent retailer's backroom store to complex national distribution networks supplying hundreds of retail sites, the complicated nature of tracking and tracing stock keeping units (SKUs) in to the store and through the sale process is a challenge for all retailers.
Having the right goods in the right location, on the right shelf, at the right time, synchronised with the supply of online sales, is a major concern for all retailers today, whether large or small.
Compound this with the SKU proliferation we see in modern retailing, dealing with discrepancies and errors in inventory, waste and shrinkage, and managing customer satisfaction metrics based on availability of stock or timeliness of deliveries, the retailer has a number of challenges on its hands.
SATO, a leader in auto identification and data collection for the retail sector, intimately understands these needs and partners with customers around the world to deliver track and trace labelling solutions that connect goods, processes, people and stores to drive retailing efficiency.
With solutions for the entire retail supply chain - from concept to consumer - warehousing, logistics and distribution through to in store labelling solutions to respond to shopper needs, as well as counterfeiting and fraud, SATO provides a comprehensive range of printers, software and label solutions to create connectivity, transparency and visibility of the retail situation, aiding managers to optimise sales and profitability.
From tracking goods-in at a national distribution hub to identifying consumer shopping profiles to aid in merchandising strategy development, SATO provides barcode and RFID enabled labelling technology to enable real time cloud based data tracking of entire retail supply chains and consumer behaviour.
Counterfeiting and fraud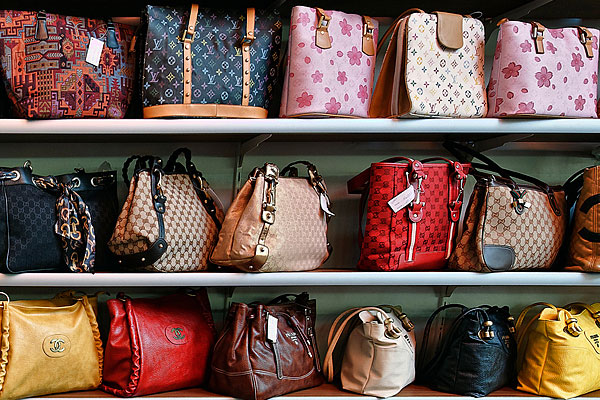 The global economic value of counterfeiting and piracy in 2017 stood at $1.9 trillion in 2017 and could reach $2.3 trillion by 2022, according to a number of recent reports. While counterfeiting and fraud have been a part of commercial life, the increasing pace of fake products has come with the globalisation of business. Notably 70% of fake products are said to come from China currently.
A recent report by the United Nations Office on Drugs and Crime said 'Counterfeit goods and fraudulent medicines pose a serious risk to public health and safety.' Consumer goods involved range from automotive supplies to chemicals and pesticides, consumer electronics, electrical components, food, drink, pharmaceuticals, clothing and agricultural products.
As a result there is an increasing demand for technologies to thwart counterfeiting and forgery, with the value of anti-counterfeiting packaging and labelling solutions set to reach $154 billion by 2020.
The burden, and loss of revenue, that counterfeiting places on retailers is significant today. From tag and label switching to counterfeit and lost tags, retail shrinkage costs retailers a significant percent of their profitability annually.
As a leader in retail labelling solutions, SATO intimately understands the challenges its retail customers face. SATO helps to fight fraud risk and shrinkage with label materials that contain both overt and covert authentication features including tamper evident adhesives, custom materials that resist tearing, inks containing taggants (a chemical marker added to materials to allow various forms of testing) or are only detectable with florescent UV light, and a number of other solutions customised to the specific application.
See SATO Solutions
Care and composition labels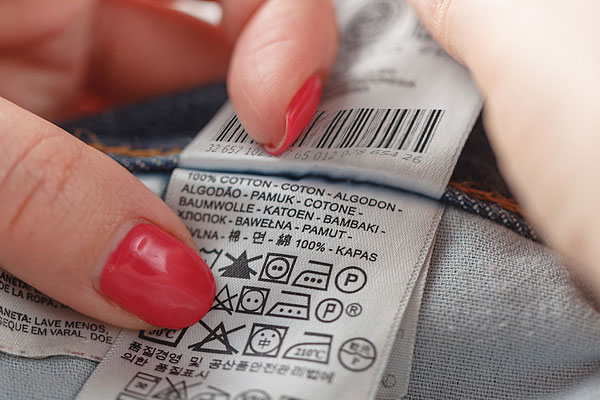 In the trend driven world of fashion and clothing, SATO delivers an unparalleled labelling solution service to clothing retailers.
In the world of retail and apparel, the demand for efficient labelling systems which reduce costs and boost business performance is constant. For optimum productivity, labels must be produced quickly and sustainably across the supply chain. SATO works intrinsically with the best partners in the sector to ensure customers receive the full benefits of our bespoke labelling solutions.
Due to the unique service the companies offer, encompassing all aspects of garment labelling, SATO can provide consolidated deliveries of many types of label in a single shipment, saving retailers time, money and hassle.
SATO's global expertise in care and composition labelling means SATO teams understand the legalities and complexities of this specialist area. SATO quality control and compliance teams ensure that information is accurate, comprehensive and appropriately presented.
SATO tailored print solutions can print barcodes directly on to washable, scannable labels, simplifying the identification process at every stage and with a wide range of sizes in stock, SATO can produce bespoke items to suit every brand, with a guarantee of consistent quality.
See SATO Solutions
Variable data labelling solutions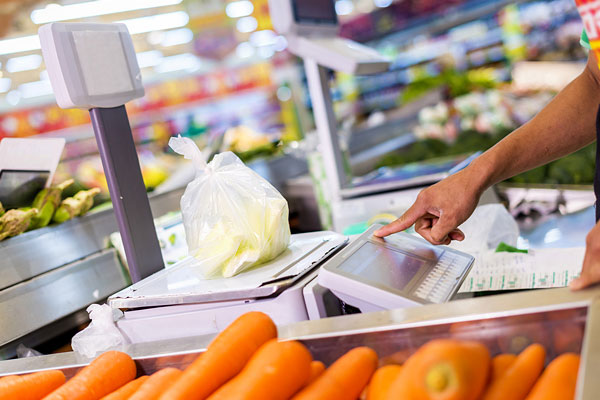 In the fast paced world of retailing, having the ability to respond real-time to labelling requirements in store can significantly impact sales and profitability performance. With capability to print variable data on demand, retailers can save time and money. Eliminating purchasing of pre printed label stocks in multiple SKUs, as well as unnecessary inventory and administration, the flexibility offered by easy to use, on-demand variable data printing avoids waste and reduces costs.
SATO is a leader in labelling printing solutions for the retail sector. As well as provision of barcoding solutions, SATO can provide logos and graphics as part of the variable data required to appear on a label. Thanks to the revolutionary SATO AEP application, printers can also be connected to weighing scales and print a label including the weight of the product with the correct price (automatically calculated) and the correct expiration date (thanks to a real-time calendar).
For food retailers concerned about food safety and certification labelling, SATO offers a comprehensive range of print hardware, software and label stocks specifically designed for the busy food sector.
Today's food suppliers must comply with national and international food standards and regulations such as HACCP and BRC (UK). Equipped with a real-time calendar function, SATO's CT4-LX printer enables the printing of food safety labels with 'Prepared on/by' and 'Use by' dates to be used on processed or packaged foodstuffs. The SATO food labelling solution is also highly relevant for those producers that require food certification claims such as Halal Certified, Organic or Bio.
View more information about the Food labelling legislation
See SATO Solutions
Swing tickets, tags and self adhesive labels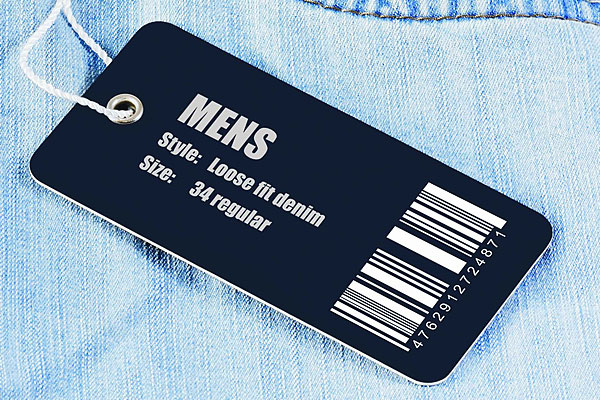 SATO, a leader in innovative labelling solutions for the retail environment, understands that effective, high impact labelling can make the difference to retail sales performance.
Working with leading retailers around the world, SATO provides comprehensive support to brands and retailers at every stage of new product labelling development.
Factors such as the product application, storage and environmental conditions, quality and longevity must all be taken into consideration in label construction and design. Accordingly, SATO provides technical consultancy to give professional guidance on the many combinations of designs, materials and adhesives, which together with the appropriate choice of ribbon, will provide the optimum and most cost effective solution.
Tags and Swing Tickets
Available in a wide range of shapes, sizes and thickness, appropriate to the unique needs of every brand, SATO provides a range of mobile, desktop and industrial printers to print variable information such as barcodes, pricing, promotions and sizes in store.
From paper to synthetics, SATO produces tags for all kinds of applications. Whether clothing swing tags, plastic tags or a specialist material for luxury goods, all tags can be supplied plain, pre-printed or overprinted with variable data.
Swing tickets and packaging items are usually held in stock and delivered the next day. New products can be designed and produced in conjunction with SATO's label design software, NiceLabel.
Self-adhesive labels
SATO self-adhesive labels are available in a wide range of materials including paper and synthetics including environmentally friendly materials. SATO offers a broad selection of adhesives for diverse applications including permanent, removable, semi-permanent, repositionable, freezer, textile, water soluble, dissolvable and dry peel functionality.
These labels can be produced in a range of shapes or sizes and supplied plain or pre-printed to the brand specification and can be chosen from standard stock or specifically designed with custom made high performance graphics.
SATO today has flexographic label production facilities in Poland, France, UK and Russia providing local and international support to clients. All SATO label substrates are sourced in Europe and optimised to fit with our customers quality and performance needs. SATO also provides a range of RFID enabled and linerless solutions on a global basis.
See SATO Solutions

Can't find what you're looking for?
Contact us