SATO Boosts Mobile Printing Range With New PV3
27/02/20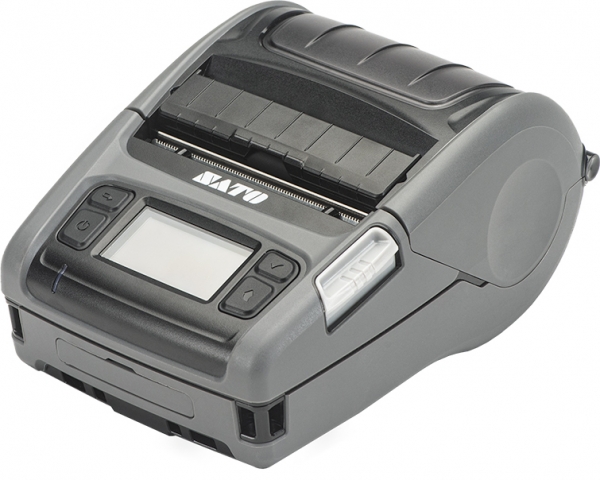 SATO, a global pioneer in the development of auto-ID and labelling solutions, has today announced the launch of the PV3, a next-generation mobile printer aimed at providing operators with a robust and durable printing solution for on-the-go tasks.
Fast-paced, on-the-move environments such as hospital wards and shop floors can often fall victim to poor-quality and inaccurate labelling systems, causing a reduction in customer or patient satisfaction and overall productivity. This negative impact from inefficient equipment requires professionals to implement more productive technologies.
The innovative PV3 printer is designed specifically with these issues in mind and enables significant efficiency, productivity and sustainability gains for users and is ideal for a range of market sectors, including healthcare, retail and restaurants.
Hayata Shindo, SATO International President, said: "We are extremely excited to announce the launch of the PV3 printer, a next-generation solution for mobile label printing. The latest edition to the SATO catalogue of industry-leading printers has the potential to provide users with added value and significantly optimise their operational capabilities."
This latest printer from the global supplier of traceability solutions is lightweight, hard-wearing and compact, making it ideal for both indoor and outdoor environments. It also possesses multiple printing interface options to enable high-quality, quick and cost-effective printing operations for a variety of locations from shop floors to hospital wards.
The latest SATO innovation has built-in third-party emulation software ensuring operators can seamlessly integrate it into existing workflows without any disruption to productivity. Once incorporated, the printer provides quick printing speeds of 5ips, maintaining a print resolution of 203dpi, to ensure the highest quality label production.
Shindo San added: "We are focussed on continuous improvement as an organisation and we are excited for our customers to experience the industry-leading real-time benefits of the PV3. It is a truly innovative and durable machine that perfectly illustrates the SATO ethos of Ceaseless Creativity."
To find out more about the SATO PV3 mobile printer, please click here or contact your local sales representative.