EASY-TO-INTEGRATE, PORTABLE AND EFFICIENT SOLUTIONS TO HELP RETAIL SECTOR REDUCE WAITING TIMES
19/05/20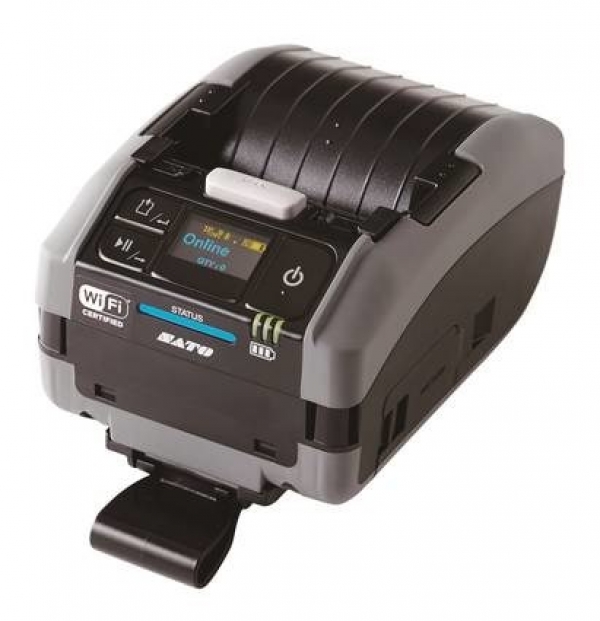 The retail industry, like many other sectors, has faced significant challenges over the past few weeks. With many countries across the world in a state of lockdown, retail outlets – including clothing, homeware and electronics stores – have all been forced to close their stores to fall in line with the latest Government guidelines. Rather than closing businesses completely, many are meeting consumer demand by taking their business online, while continuing to observe social distancing in warehouse facilities.
High street clothing retailers across Europe, have now extended their returns policies and are offering free deliveries due to the extended waiting times being experienced by consumers. Alternatively, electronic stores are offering contactless car curbside services to pick up smaller goods and for larger goods such as refrigerators, freezers and washers, brands are offering free doorstep delivery but have cancelled all installation services to keep both staff and customers safe.
For major supermarkets, it's a different story. Stocking essential items such as food and toiletries, many have been overwhelmed by shoppers purchasing extra goods for their households. To avoid stock shortages, retailers across Europe have placed restrictions on bulk buying of certain items and are stripping back ranges to try to simplify their supply chain management.
Effective hardware and software solutions that can respond quickly to changing retail needs are key in the forward management of these unprecedented retailing conditions.
Intelligent mobile label printers such as the PW2NX from SATO can effectively manage price markdowns and stock clearances. Due to its lightweight and compact design, the PW2NX is perfect for retail assistants and warehouse clerks who need to focus on the task at hand as the device can easily be hooked onto a belt or attached to the shoulder with a strap for portability. With a maximum print speed of up to 152mm per second, it's a fast device that comes with linerless labels operation as standard. This means it's great for retailers looking to reduce waste as the PW2NX features up to 40% more labels per roll.
To help ease overcrowding and reduce the amount of people in-store, major food stores have put in place queueing systems, lining floors with tape to support social distancing measures, and encouraging one member of a household to shop only when necessary and where possible. For staff and consumers in store, touchscreen Electronic Point of Sale (EPOS) technology that can be handled with disposable gloves is further improving efficiency, maintaining hygiene and safety and reducing waiting times. While portable barcode scanners from SATO, which feature Radio Frequency Identification (RFID) reading capabilities, are great for reducing queues at the checkout to enable a faster one in, one out system.
Online deliveries, however, continue to remain a challenge. Many supermarkets have now identified those who are most at risk, who are either currently shielding or self-isolating, that require home delivery. To ensure retail staff in major supermarkets and clothing, homeware or electronics stores can work at their most effective, software solutions that optimise warehouse and distribution management with goods tracking or item tagging are crucial. Visual Warehouse from SATO, for example, can locate objects with greater precision by using wearable technology. The devices can easily navigate the worker to items using three-dimensional maps and voice guidance, providing the shortest route to the product. Visual Warehouse seamlessly integrates with current warehouse management systems to deliver optimum business performance during critical times.
SATO is doing everything we can to support the retail sector. Between delivering on-demand solutions to increase stock efficiency and distribution management, through to speaking with our partners and customers to ensure we meet today's challenges head-on. Retail workers are key to providing those in isolation with essential goods, that's why SATO is ready to step up and support our customers wherever we can.
If you need any assistance on warehouse and distribution management in the retail environment, we're here to support you at: https://www.satoeurope.com/contact/.
Latest Events
All Events

29 Sep 2023
In a world where nothing is certain anymore, data is our only...
All Events