Food Safety
SATO understands that food safety is the number one concern of any food establishment. Poor handling of food and beverage products can result in foodborne illnesses in employees and guests alike, and ultimately result in irreparable damage to the business reputation and profitability.
SATO provides a range of hardware and software solutions to ensure food safety; by automating safety procedures, supporting HACCP compliance and eliminating food waste, SATO enables control, traceability and security for the all kitchen, catering and hospitality environments.
Meeting food regulations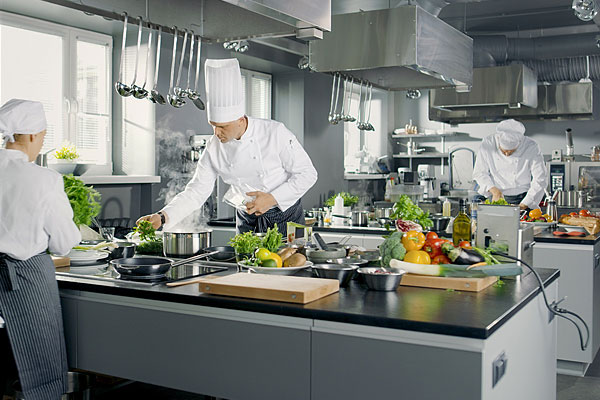 Meeting the needs of basic food hygiene legislation, through to complying with Hazard Analysis Critical Control Point (HACCP) regulations, management of food safety creates significant challenges for any busy food business and is core to long-term business success.
As leaders in food safety labelling solutions, SATO knows that from raw material handling to production, distribution and consumption, companies must keep their customers safe. By working with SATO to comply with HACCP procedures, providers can safely control their operations and create peace of mind.
Keeping consumers safe with SATO food labelling solutions - Food hygiene & HACCP compliance best practice.
By practising the four Cs of food hygiene - cross contamination, cleaning, cooking and chilling - those working with food can avoid food poisoning and other food-borne illnesses.
Cross contamination - This usually occurs when raw foods are mishandled, causing bacteria to multiply and spread throughout the kitchen, cold-rooms, freezers and refrigerators. To avoid this, always separate raw meat, poultry and seafood from other foods. Raw products should always be stored beneath cooked foods, to avoid drips and juices contaminating the products below, and food should always be correctly labelled and packaged. Colour coding of chopping boards for different foods and utilising different utensils for raw and cooked products is also best practice
Cleaning - 20% of consumers fail to wash their hands and kitchen surfaces before preparing food, despite it being the first step in safe food handling. This can be avoided by ensuring there are sufficient labelled cleaning materials at every sink or within cooking or food spaces.

A food-handling certificate is also required to ensure all employees are trained appropriately in HACCP and a regular cleaning schedule is needed so utensils, crockery and equipment are always clean
Cooking - To maintain a high standard of food hygiene, employees should ensure that all foods are cooked properly and heated for long enough. Thermometer checks are recommended, eliminating the risk of under or over cooked food. SATO enables chefs to print labels including cooking instructions and provide a range of label solutions that indicate when a meal is ready, avoiding over cooking
Chilling - Specific foods are best stored in a refrigerator because at room temperature pathogenic bacteria can double in quantity every 30 minutes, increasing the chances of illness when consumed. SATO provides a range of labels that are resistant to humid and low temperature conditions, ensuring adhesion and safe handling
The fundamental basis of safe food preparation and storage lies in efficient labelling and management systems.
See SATO Solutions
Food safety management made simple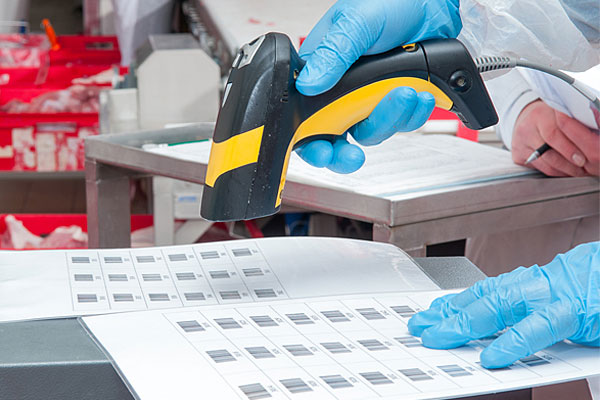 Back-of-house food safety automation with SATO is now a reality.
No longer relying on paper logs and manual systems, SATO automates the management of food safety enabling restaurant, catering and hospitality management teams to drive operational efficiency.
Save time and effort in preparation and storage through efficient data handling
Automated food labelling avoiding handwritten, illegible or inconsistent labels
Flexible mobile solutions for the busy kitchen and restaurant environment
Bespoke labelling systems tailored to every kitchen need
Recognise and rectify food safety issues in real time
Tainted or spoiled food products can be easily identified, recalled, and returned without incident, saving time, money, and potential litigation
When operating a chain of restaurants, SATO provides a range of hardware, software and consumables solutions to enable managers to ensure food safety across multiple sites. The product database can be centralised and when individual restaurant menus are altered, the database is updated automatically for all sites ensuring consistency, accuracy and real time management of safety.
See SATO Solutions
Building a food safe business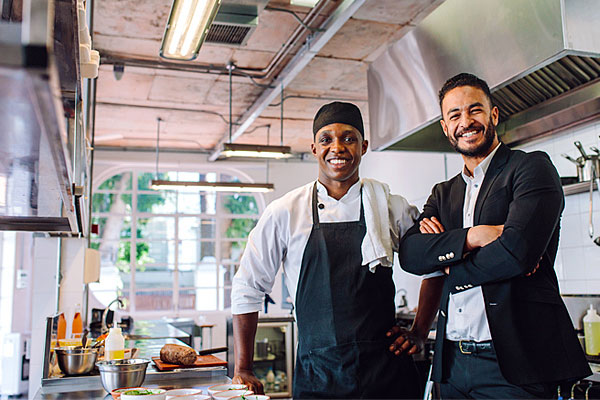 Food safety assurance for any food and beverage establishment is critical to creating and managing a professional business. From ingredients procurement to storage, handling, distribution and consumption, each stage requires a carefully controlled and monitored safety management system.
From receipt of delivery of incoming ingredients to consumers enjoying a freshly prepared meal, building a food safe business is supported by SATO flexible labelling solutions; designed for every catering environment to ensure hygiene, product quality and service excellence.
Efficient labelling of unpacked fresh products destined for refrigeration or freezing
Food safe customised labels for 'first opened', 'use by', 'date of defrost' recording
Automated label production to avoid handwritten, illegible or inconsistent labels
Eliminate cross contamination in storage and preparation with effective labelling systems
Labels suitable for direct and indirect food contact
SATO printers incorporate a real-time clock that can calculate the 'use by' dates of food automatically ensuring human errors are avoided
Utilising AEP intelligent software, printers can be connected to weighing scales to print off labels with accurate weight, cost, price or use instructions
Staff can print off labels on demand to provide instructions for staff on ingredients use, quantities for portion control and how to prepare them
The latest SATO FX3 printer includes a range of instructional videos on how to proceed, saving time and waste and avoiding incorrect ingredients use
SATO printers can highlight allergens to minimise consumer risk
See SATO Solutions

Can't find what you're looking for?
Contact us